This is the last of the Karishma and Dipesh Wedding extravaganza! And its the biggie – the culmination of their events, their Wedding and Reception at the De Vere at Wokefield Park.
The De Vere Wokefield Estate
This is one amazing venue. The large white mansion which sits proudly at the front of the venue set in 250 acres of Berkshire Parkland. The hotel is located near Reading and has recently had an extensive renovation. It has many facilities from the swimming pool. gym and an 18 hole golf course.
Dipesh and Karishma's wedding took place in the Maple Suite. But that wasn't the original plan… originally, the wedding was going to take place fully outdoors, on the manicured lawn with the hotel providing an amazing backdrop to proceedings. Sadly, even with a mid June wedding, the British weather tends to wreak havoc on the best laid plans – meaning everything had to be moved indoors. Not a problem – we will still make it look amazing!
The ceremony was full of rituals, laughter and joy. Which sums up Karishma and Dipesh. They have an infectious happiness about them which you can't help but love. The moment when Karishma left and her mum kissed her on her hand is an image and a moment which I will never forget. The energy and the emotion at that moment was electric. Following the Indian Wedding, Karishma and Dipesh changed into their Reception outfits, leaving me enough time to put together a same day slideshow. Now, you really shouldn't show a same day slideshow to a bride who has just had her makeup done… you are asking for trouble!
The reception was just off the hook. Amazing speeches, great food and some ridiculous dancing! Topped by the groomsman dance… you just need to watch it. Thanks to Dj Dee for the tunes – led to some awesome pictures!
We end with the Cigar shot. It was the first time I had set something like this up, but trying to organise 15 extremely drunk groomsmen into a line and getting them to smoke a cigar was a challenge. One, I would like to think, I managed to pull off!
Thank you Dipesh and Karishma for choosing me! From the initial call telling me to tell the other couple to f off – till now. Your nagging about me getting in shape shows how much you care! You guys truly are friends for life!
Ok… lets check out the photos from their Wedding and Reception at De Vere Wokefield Park.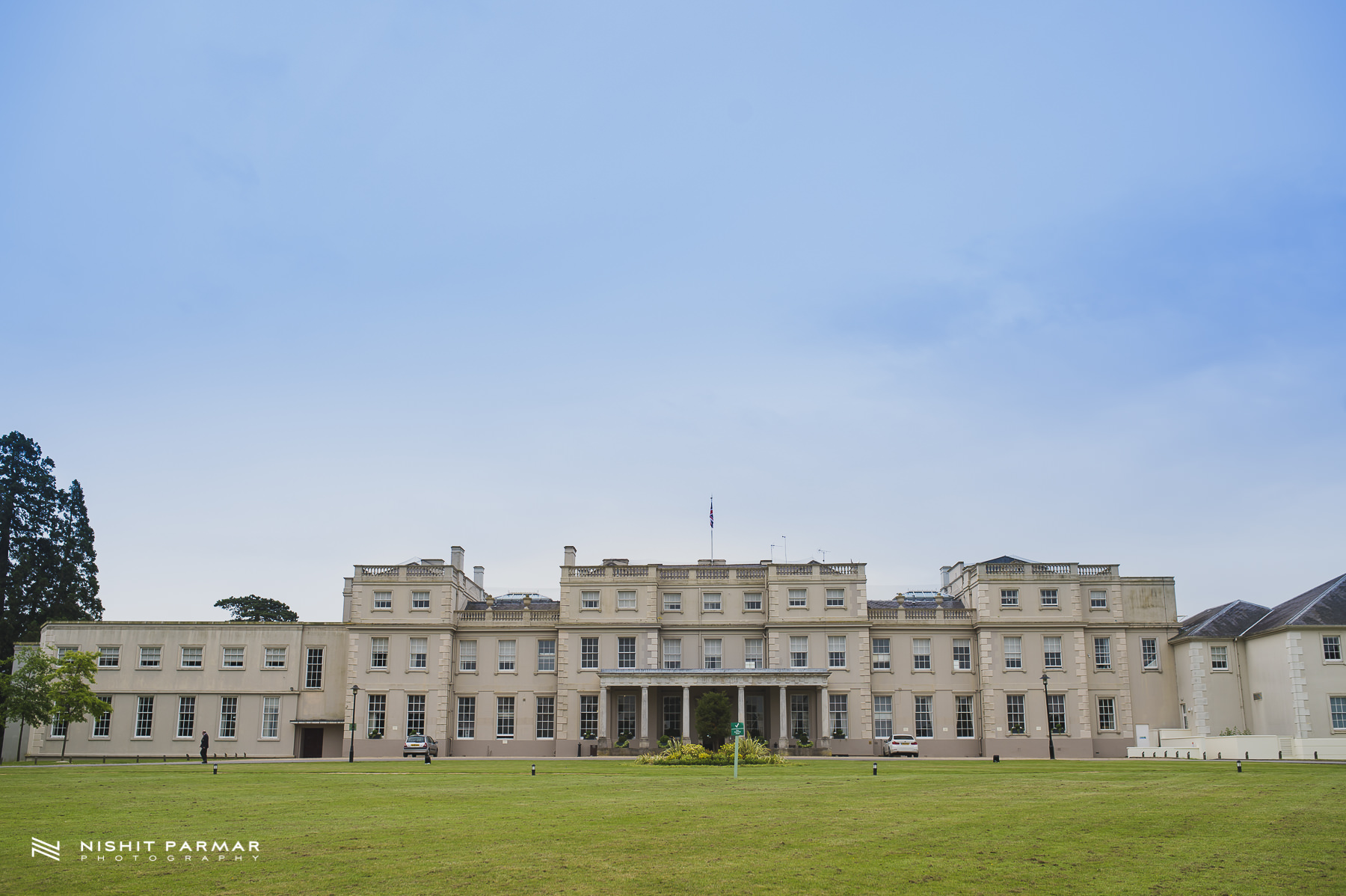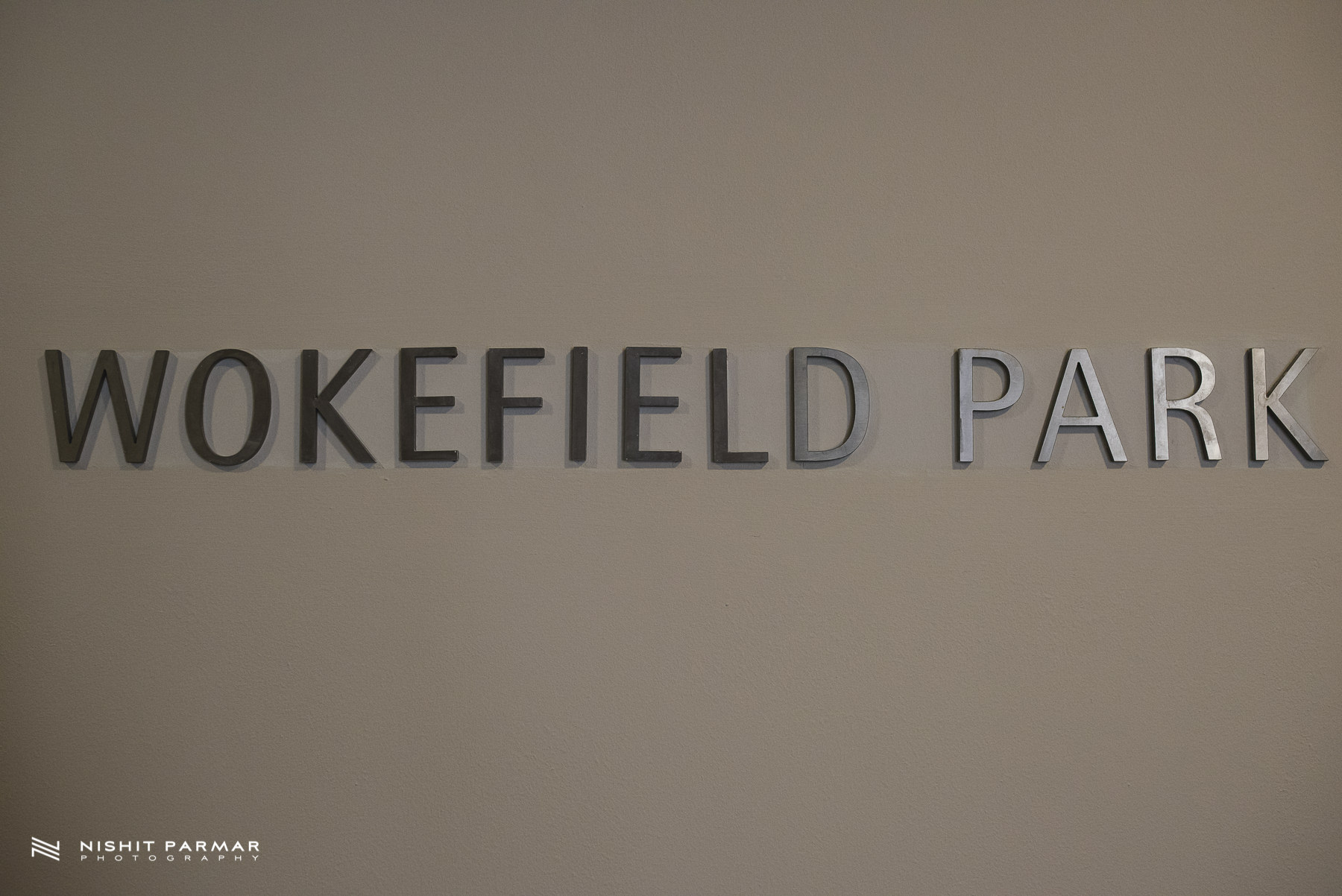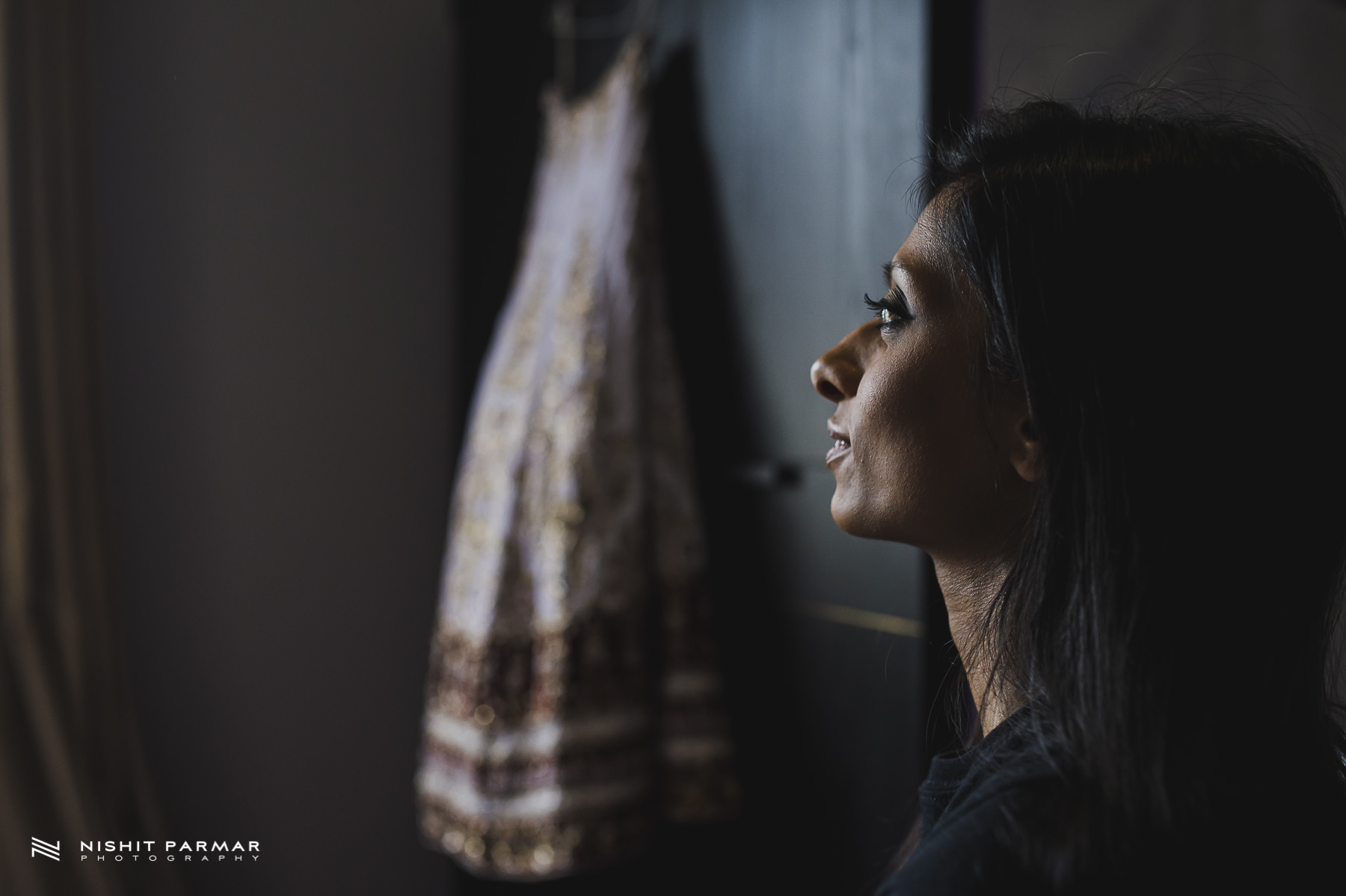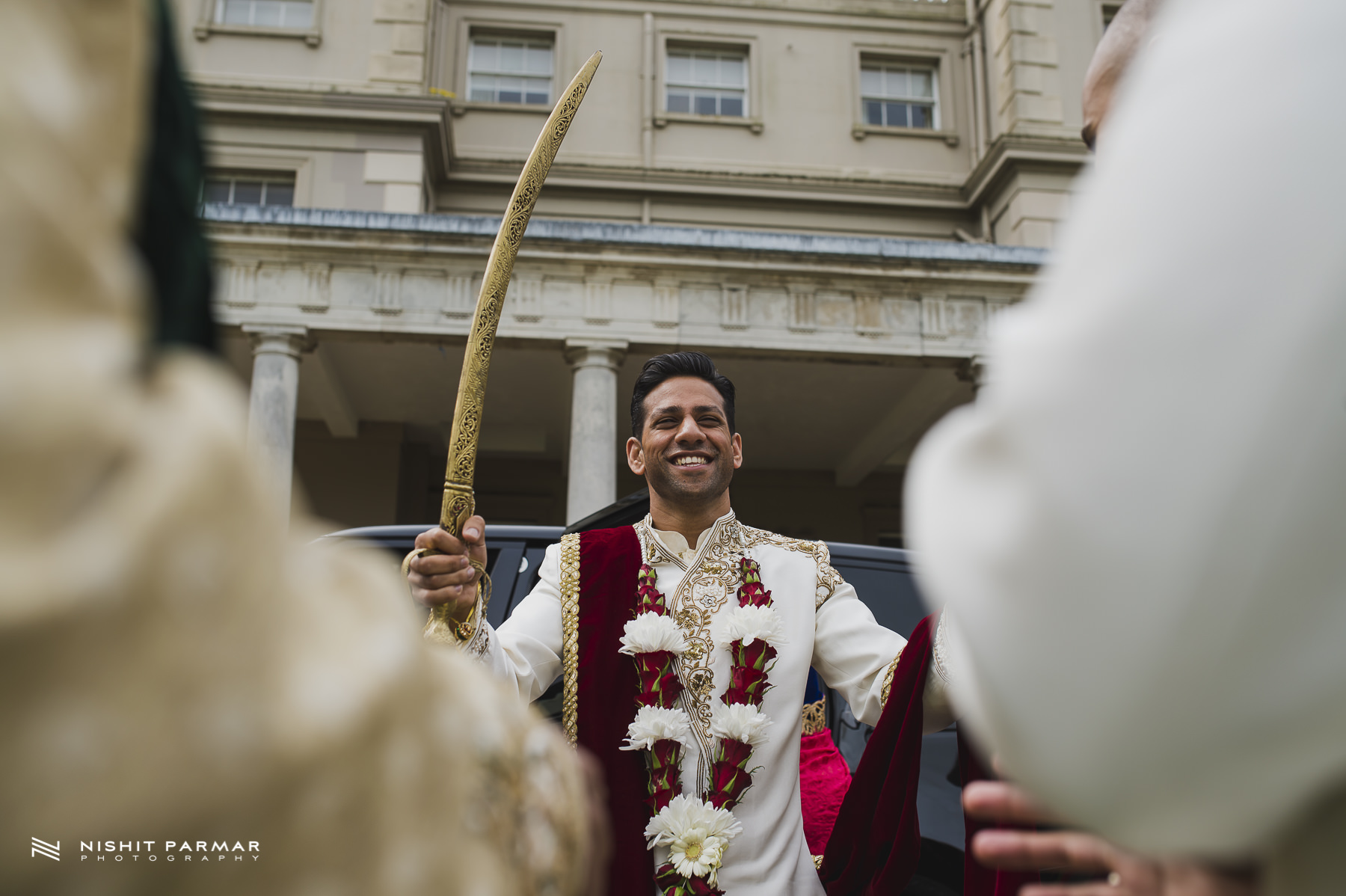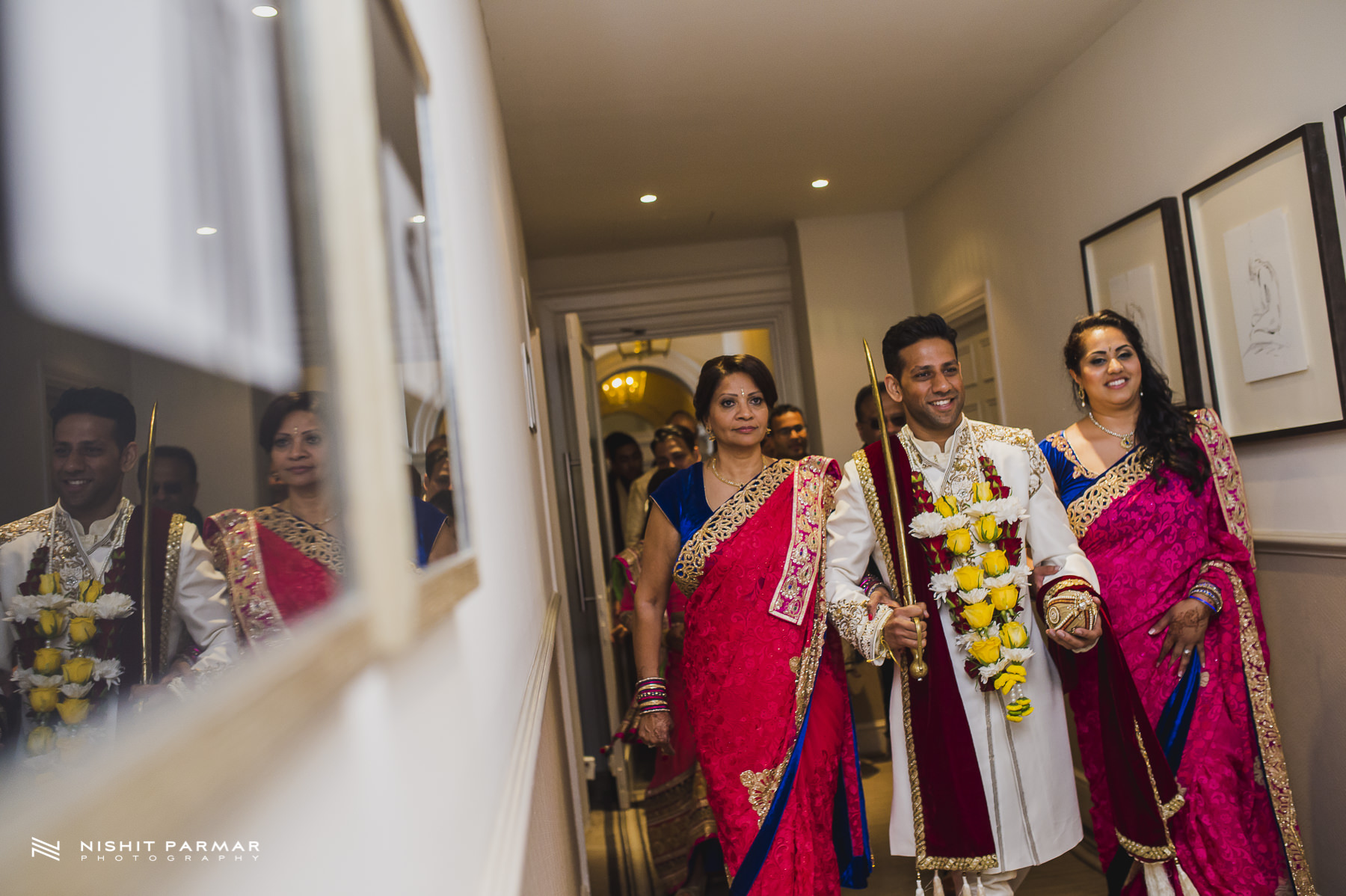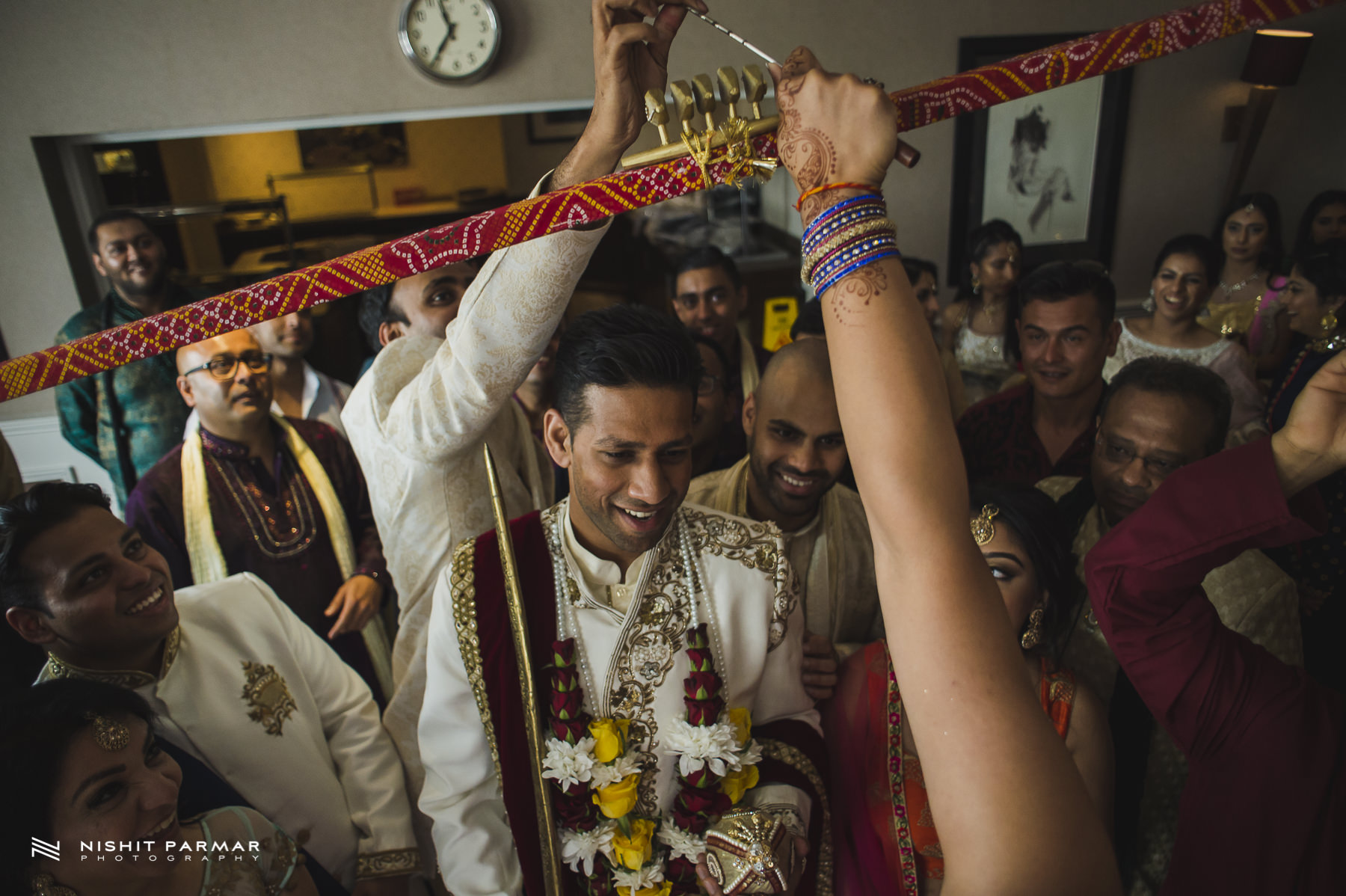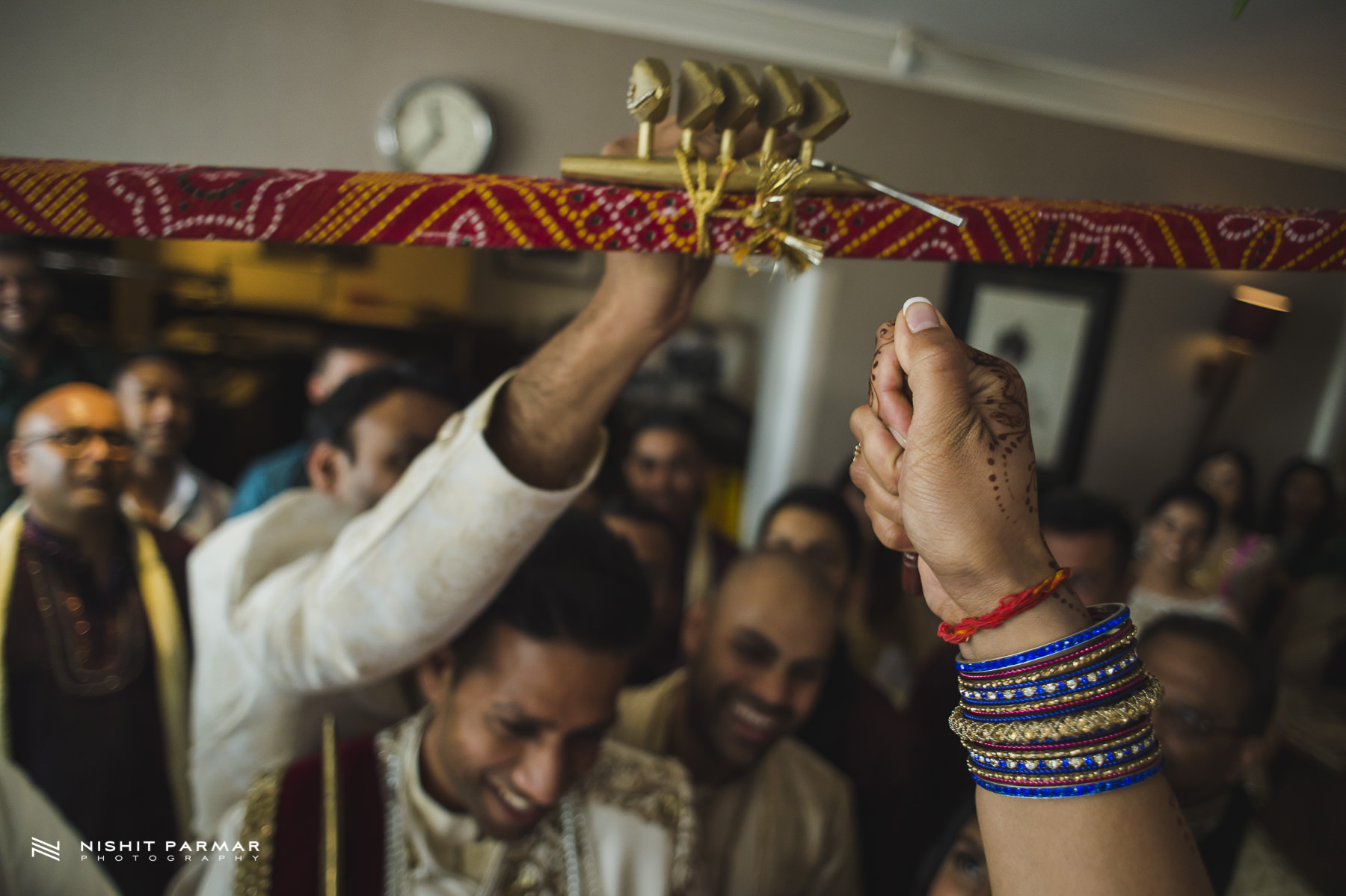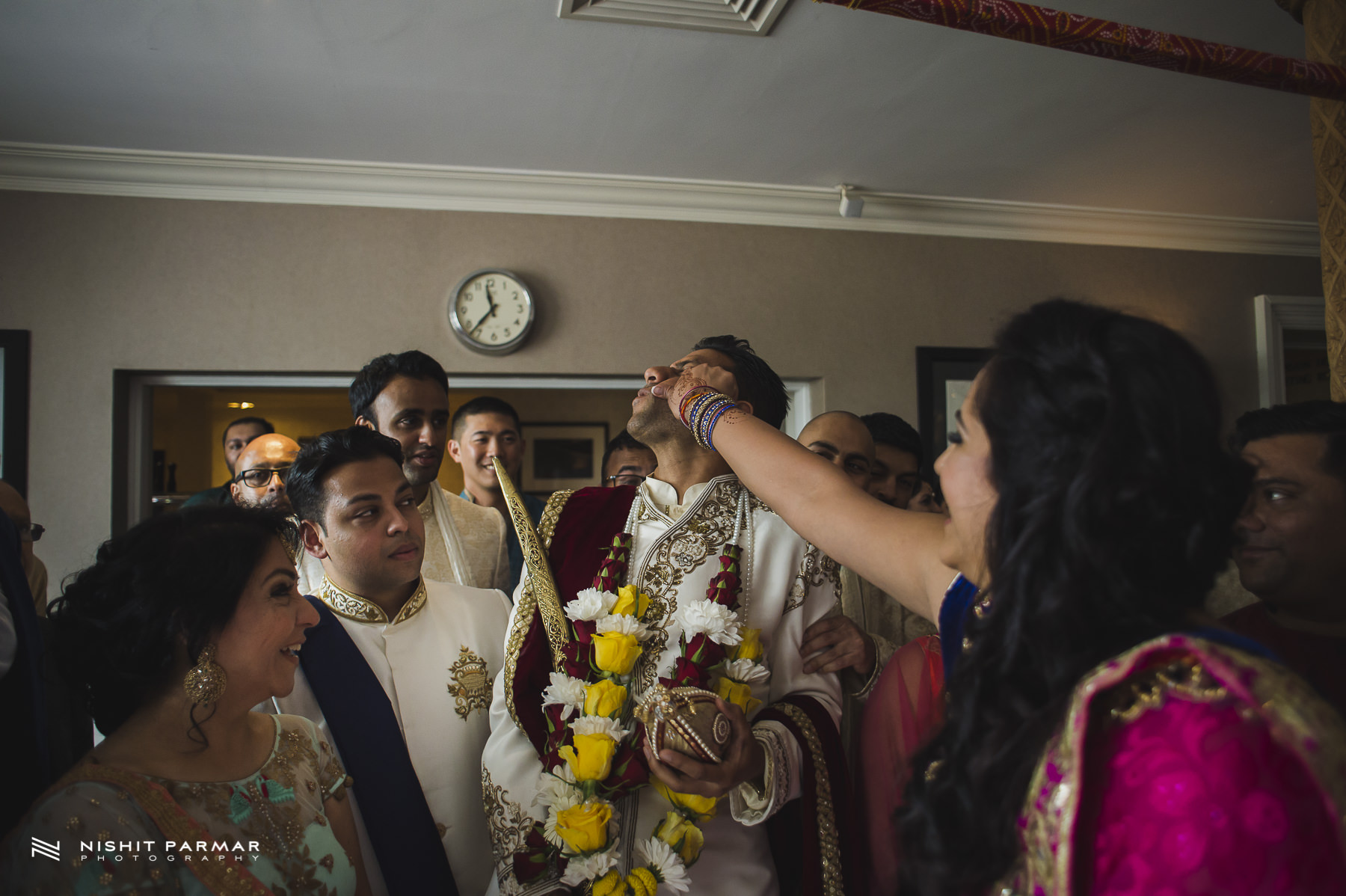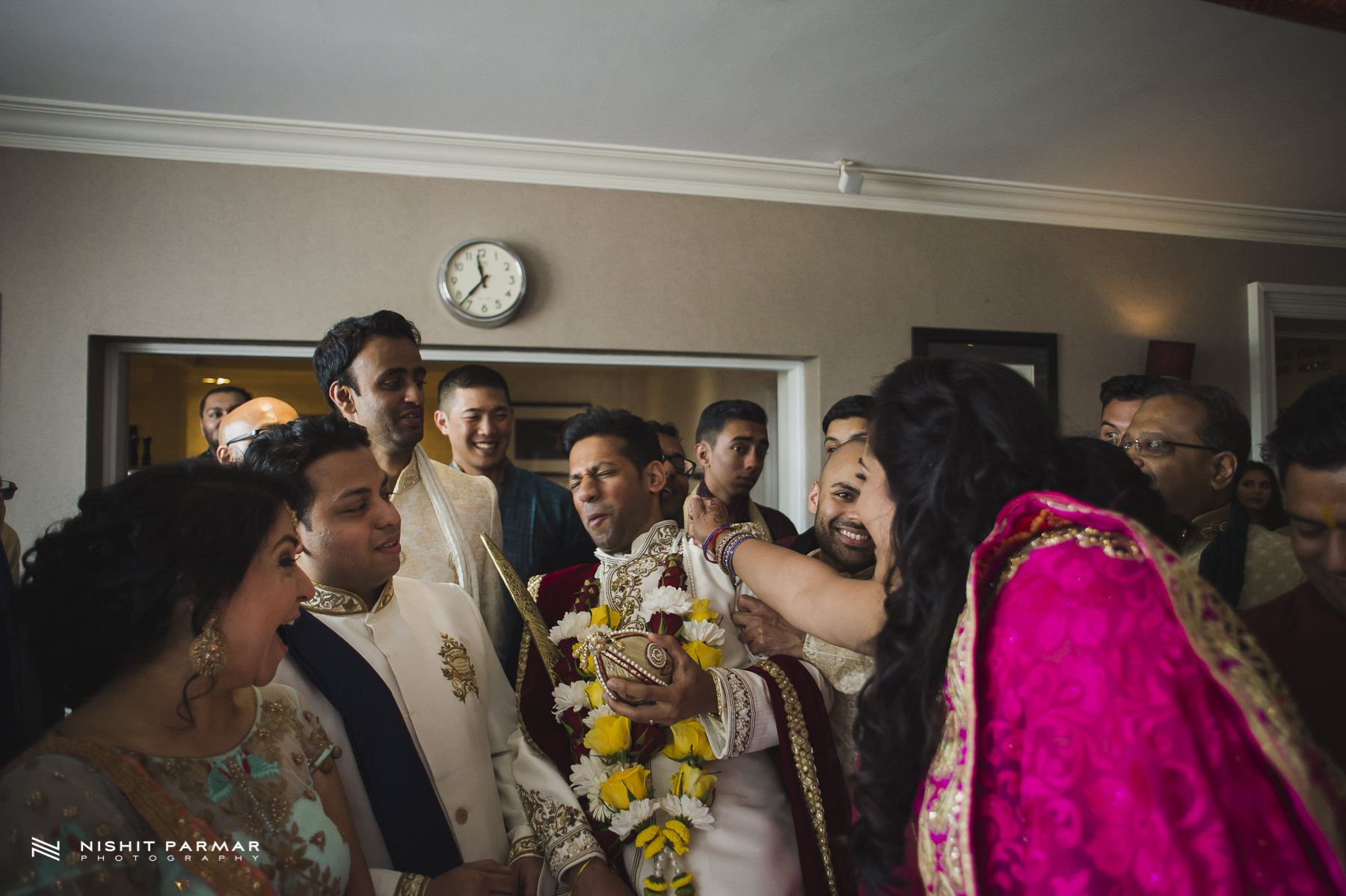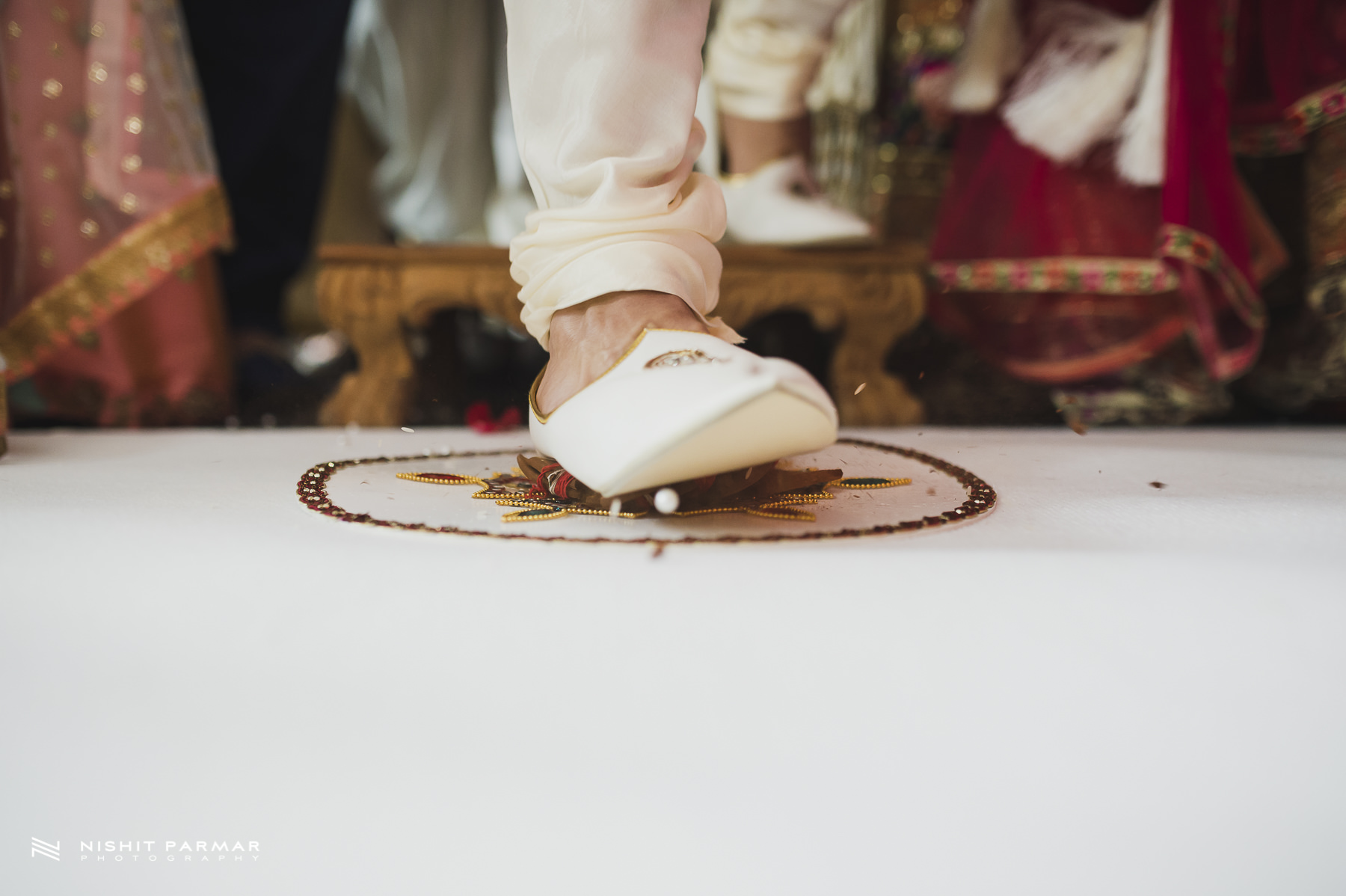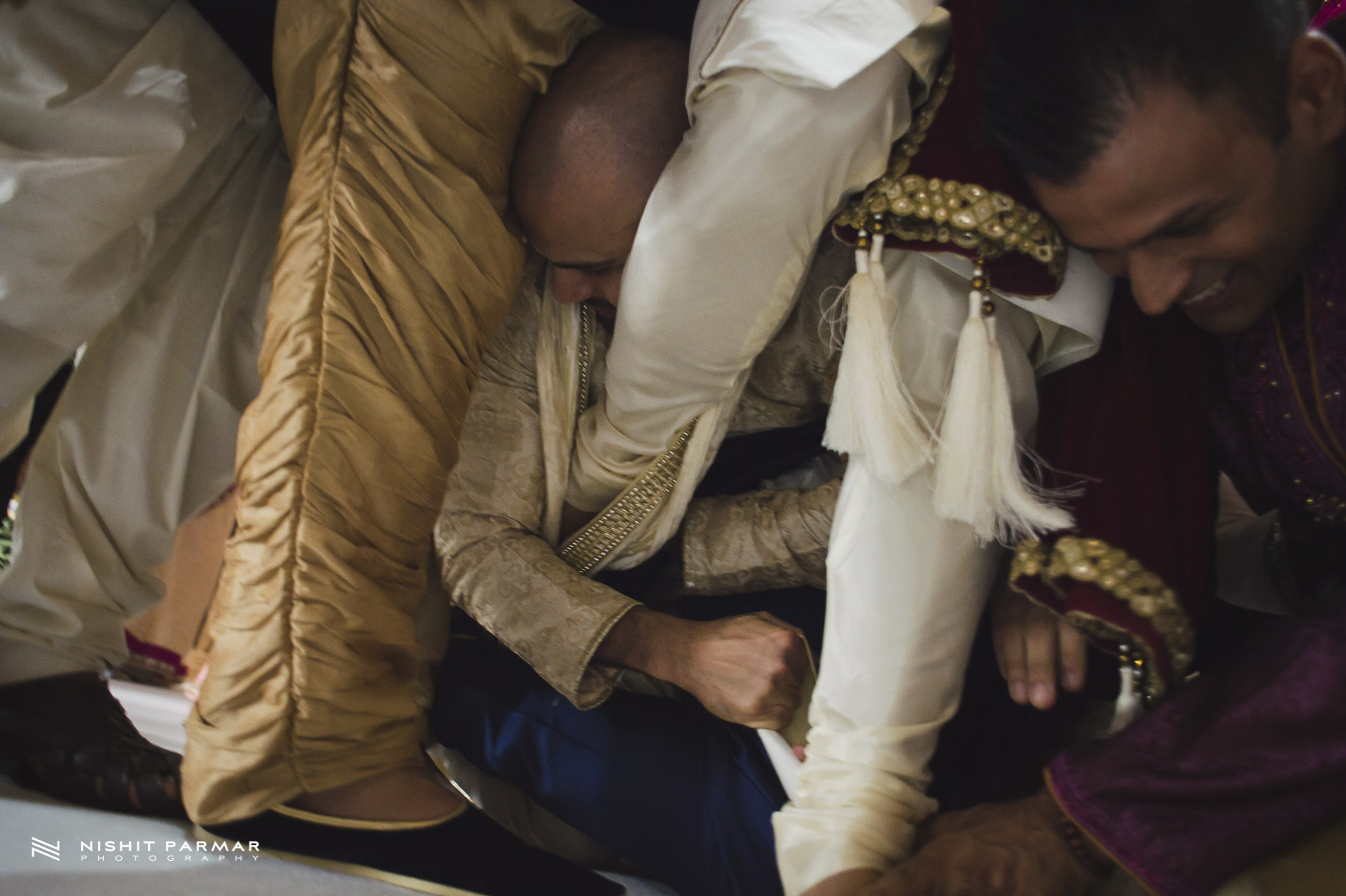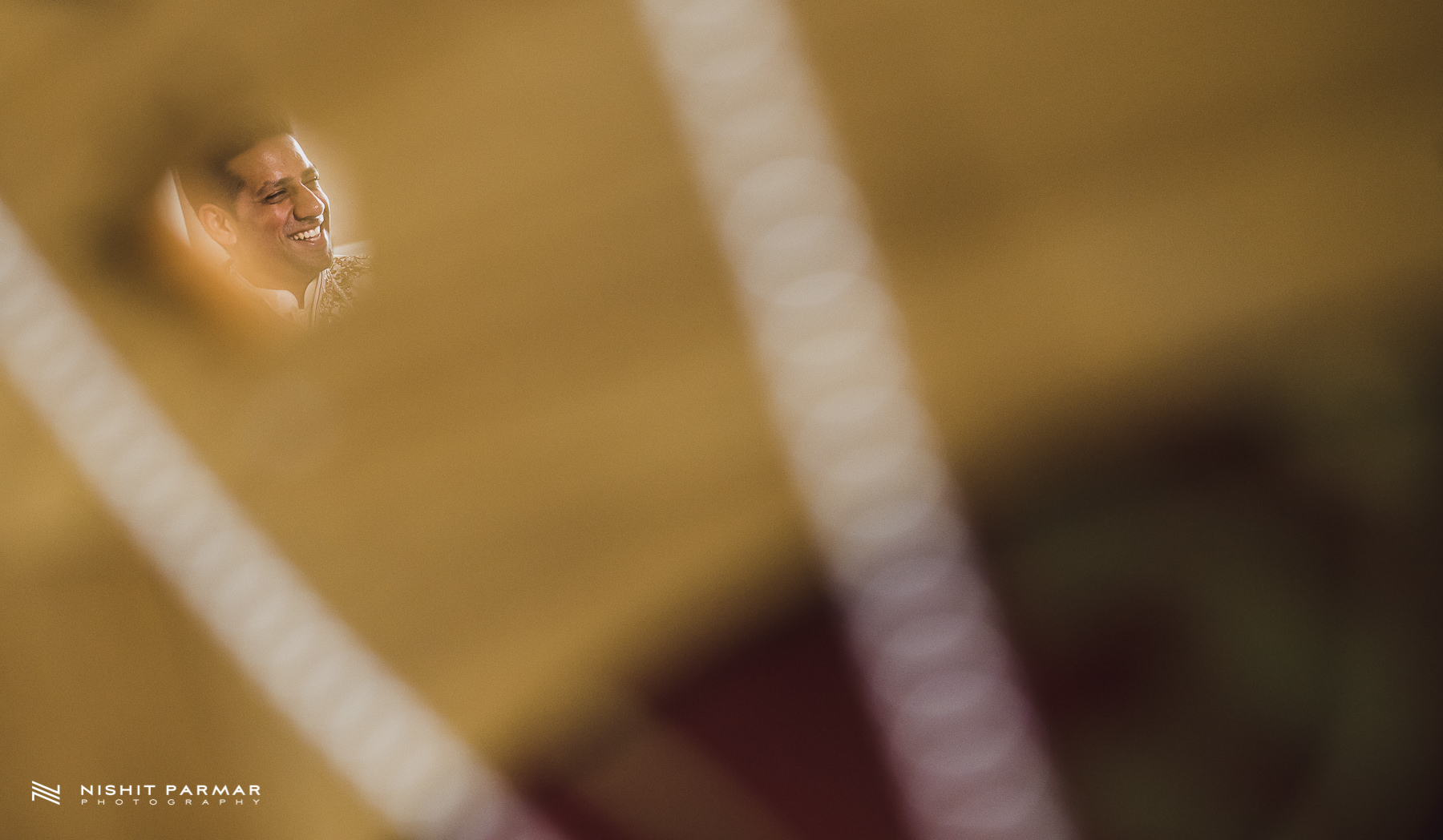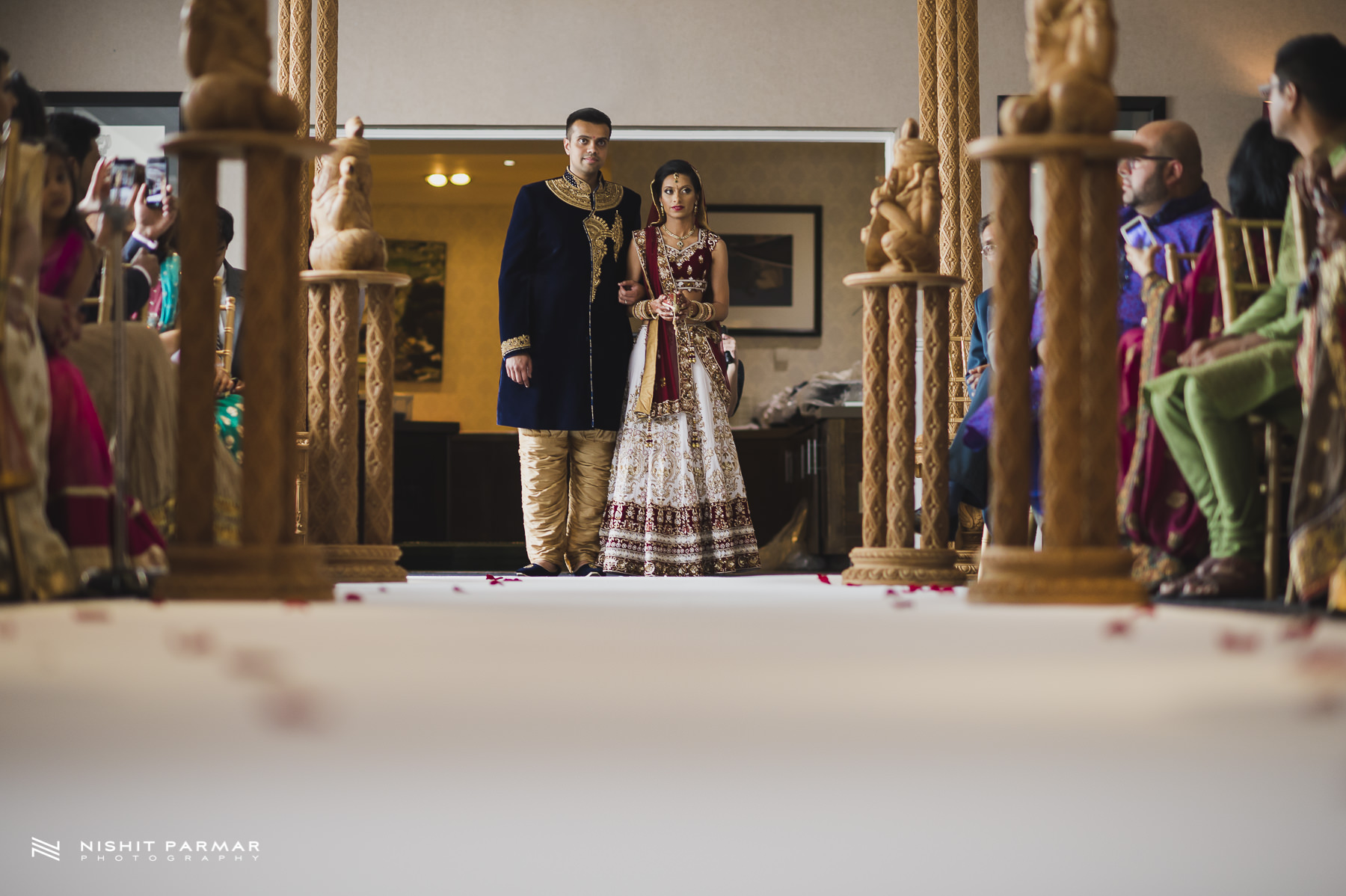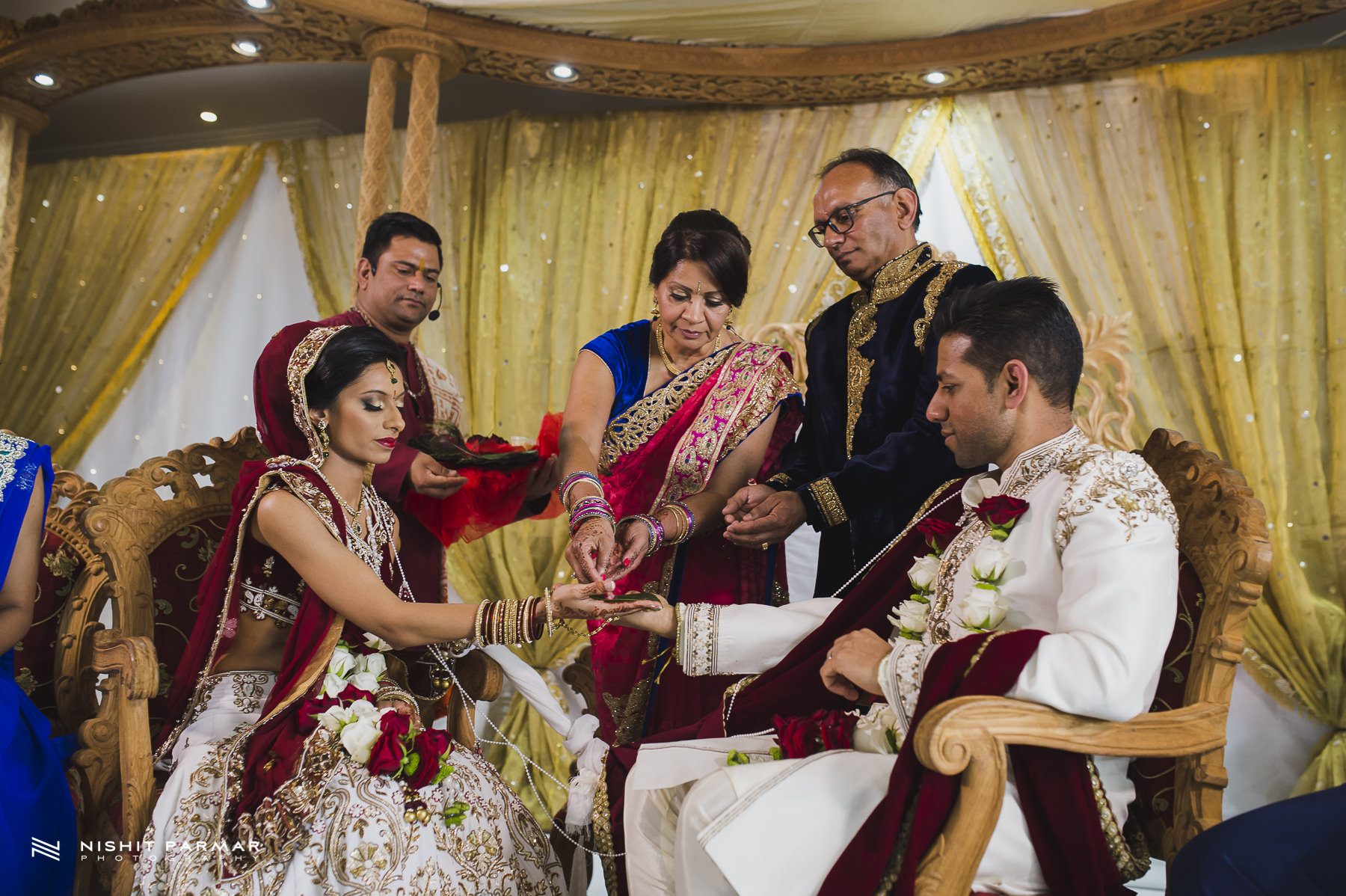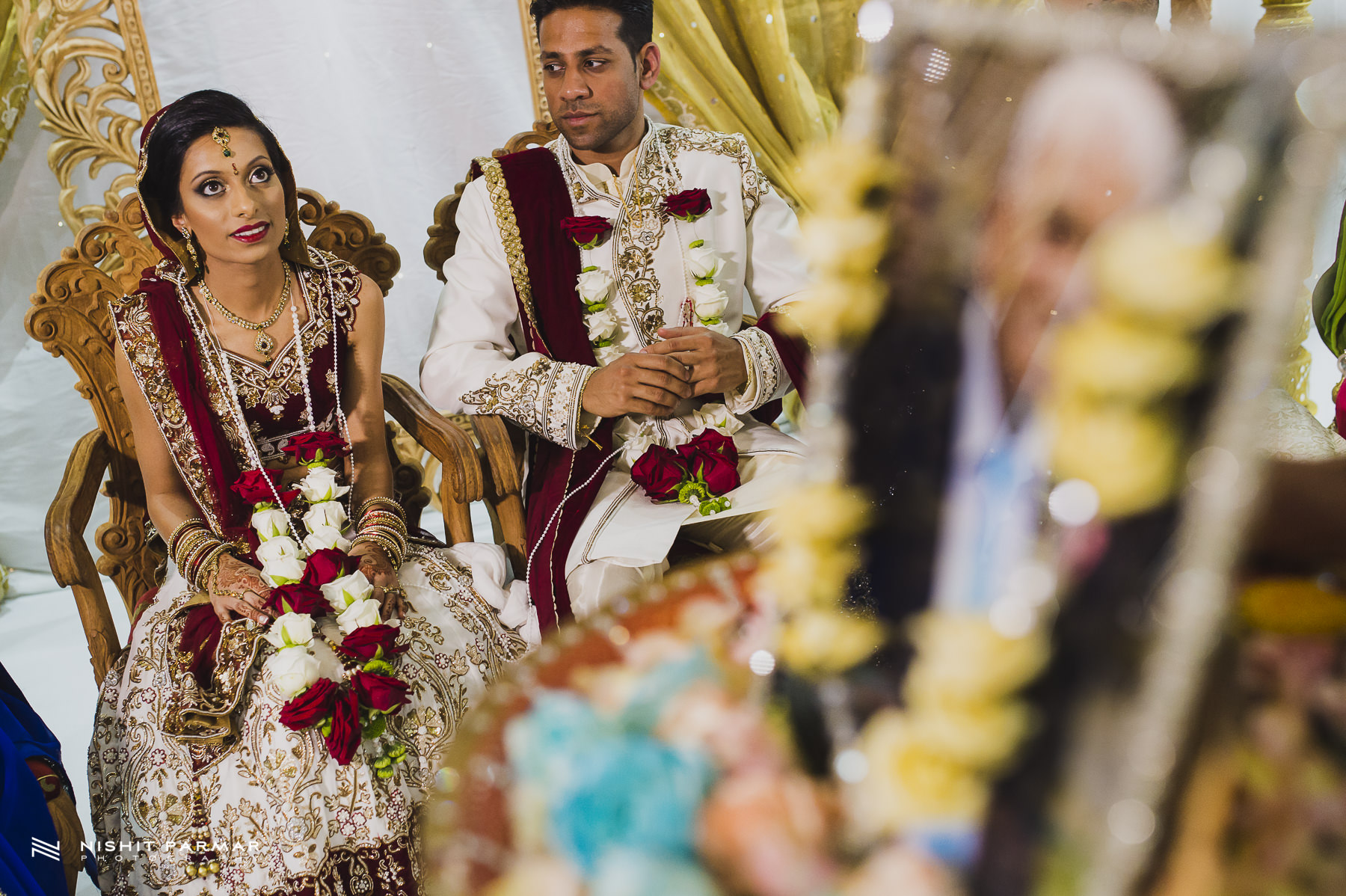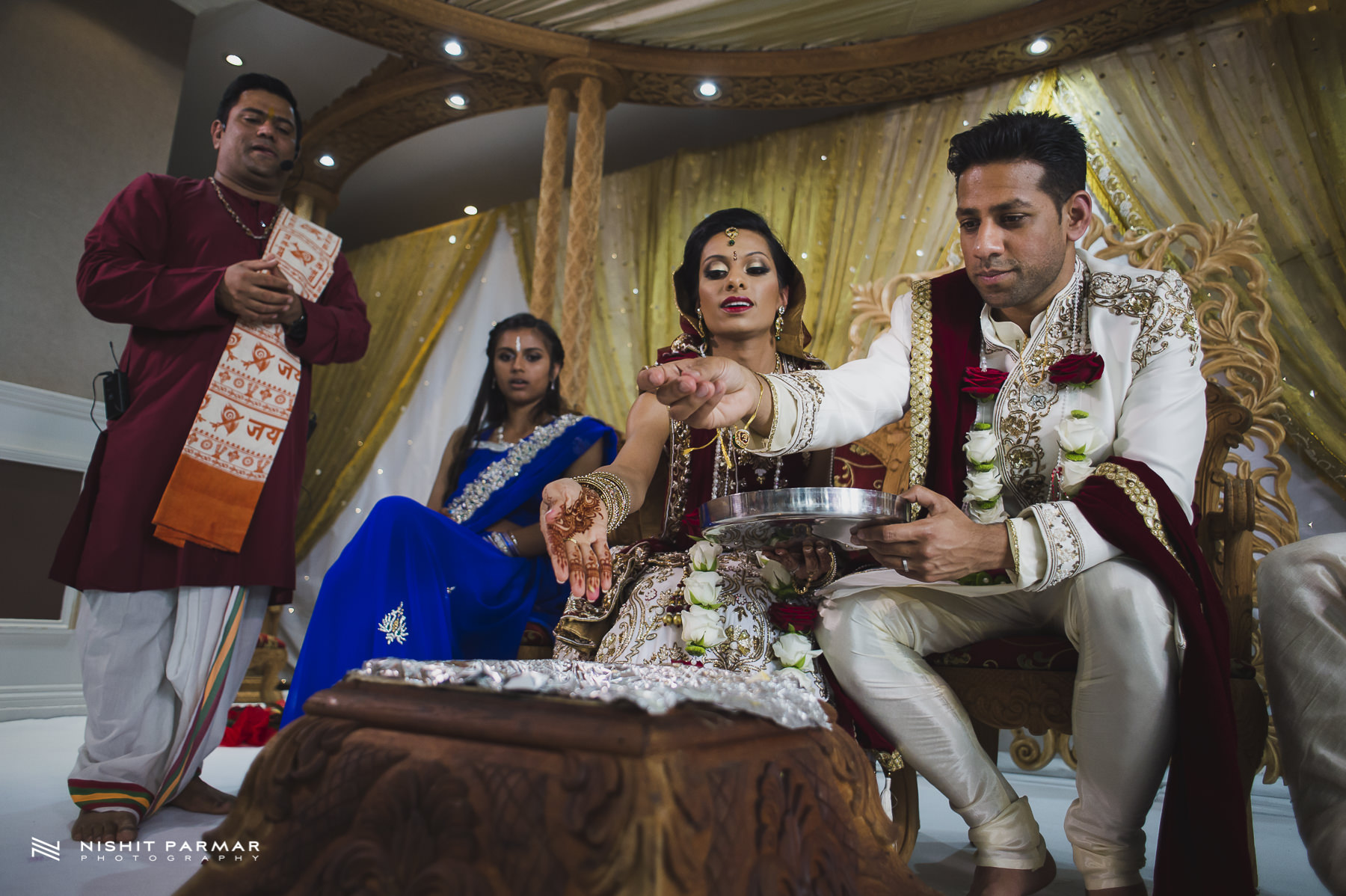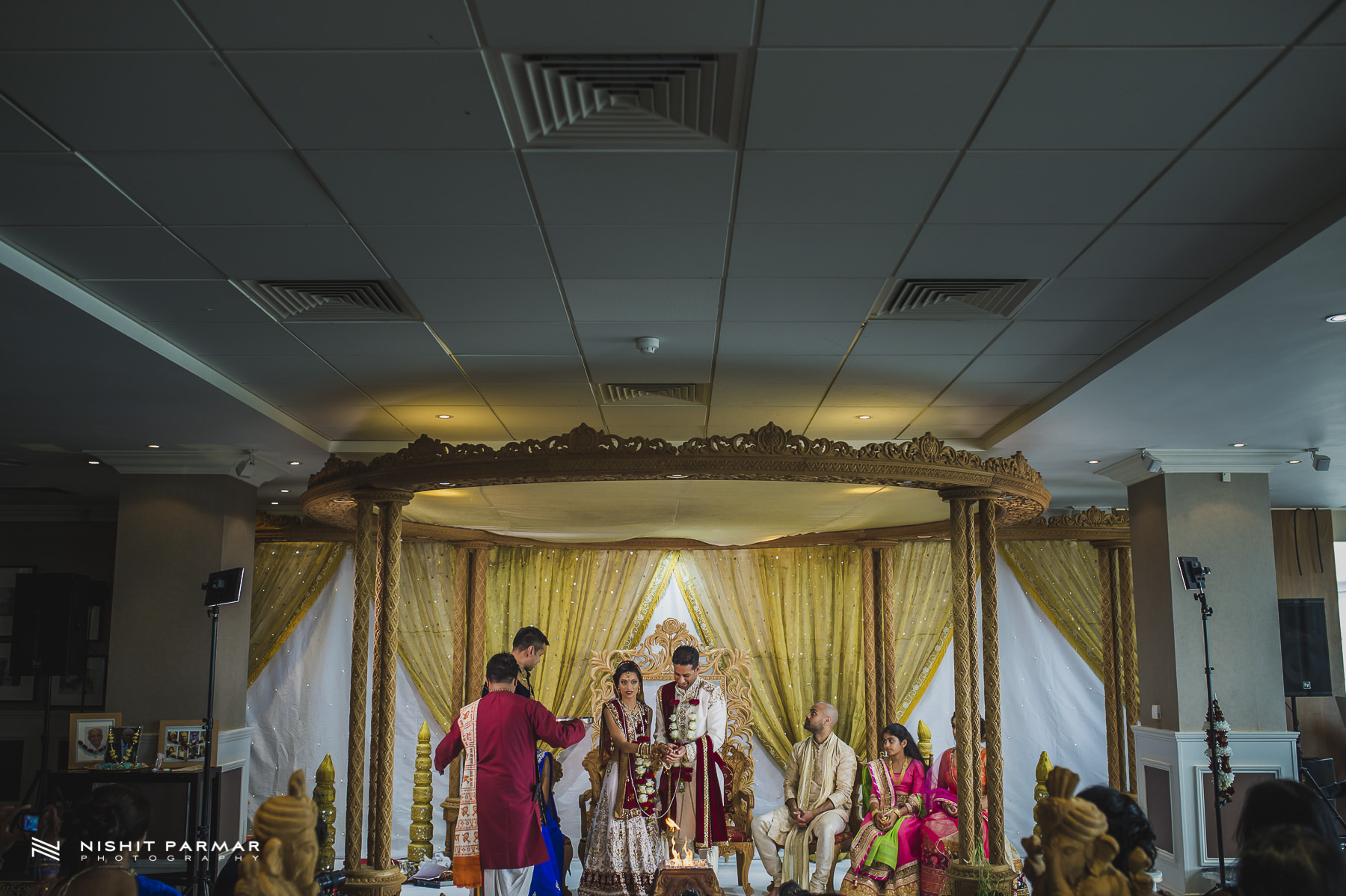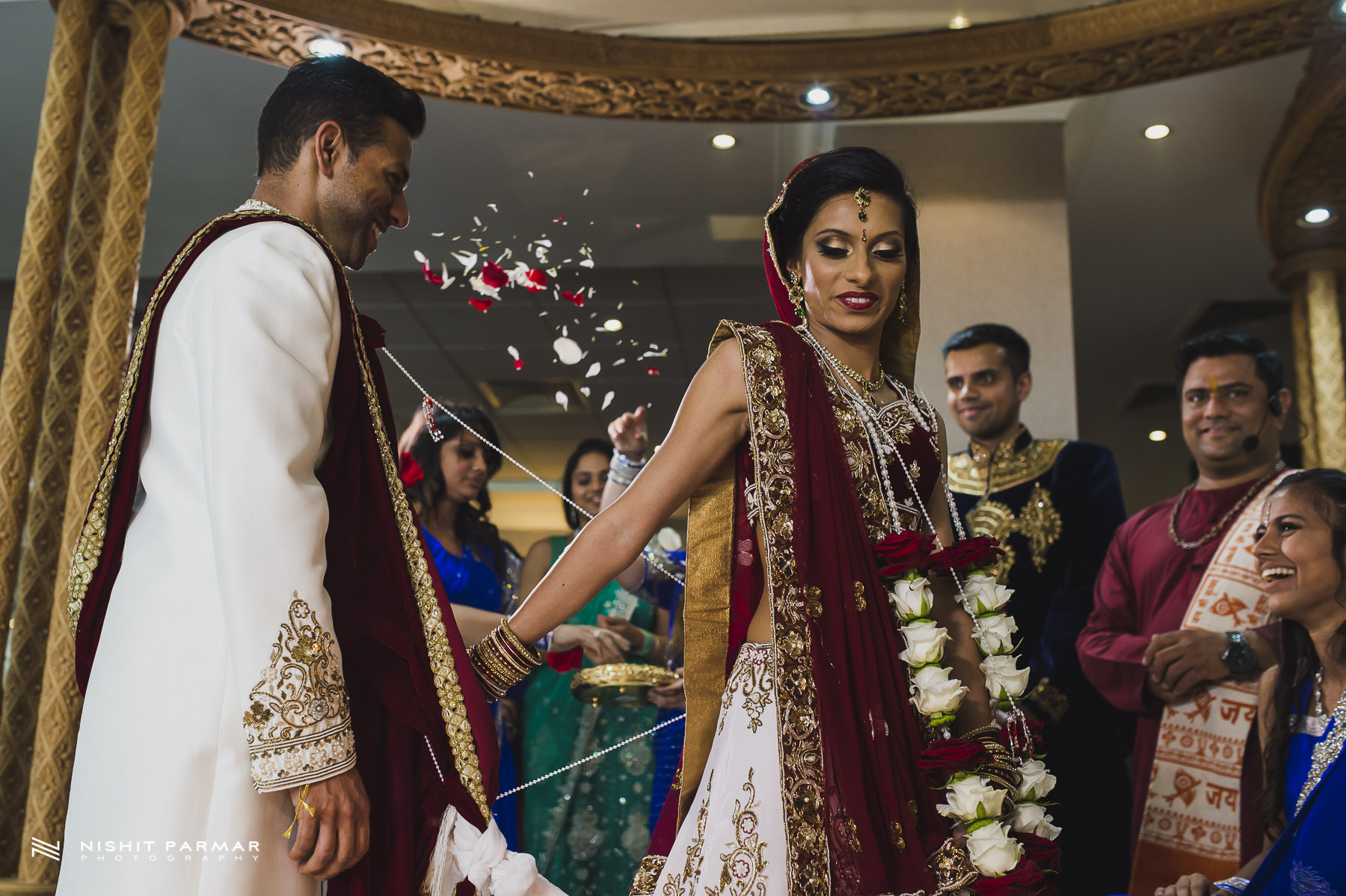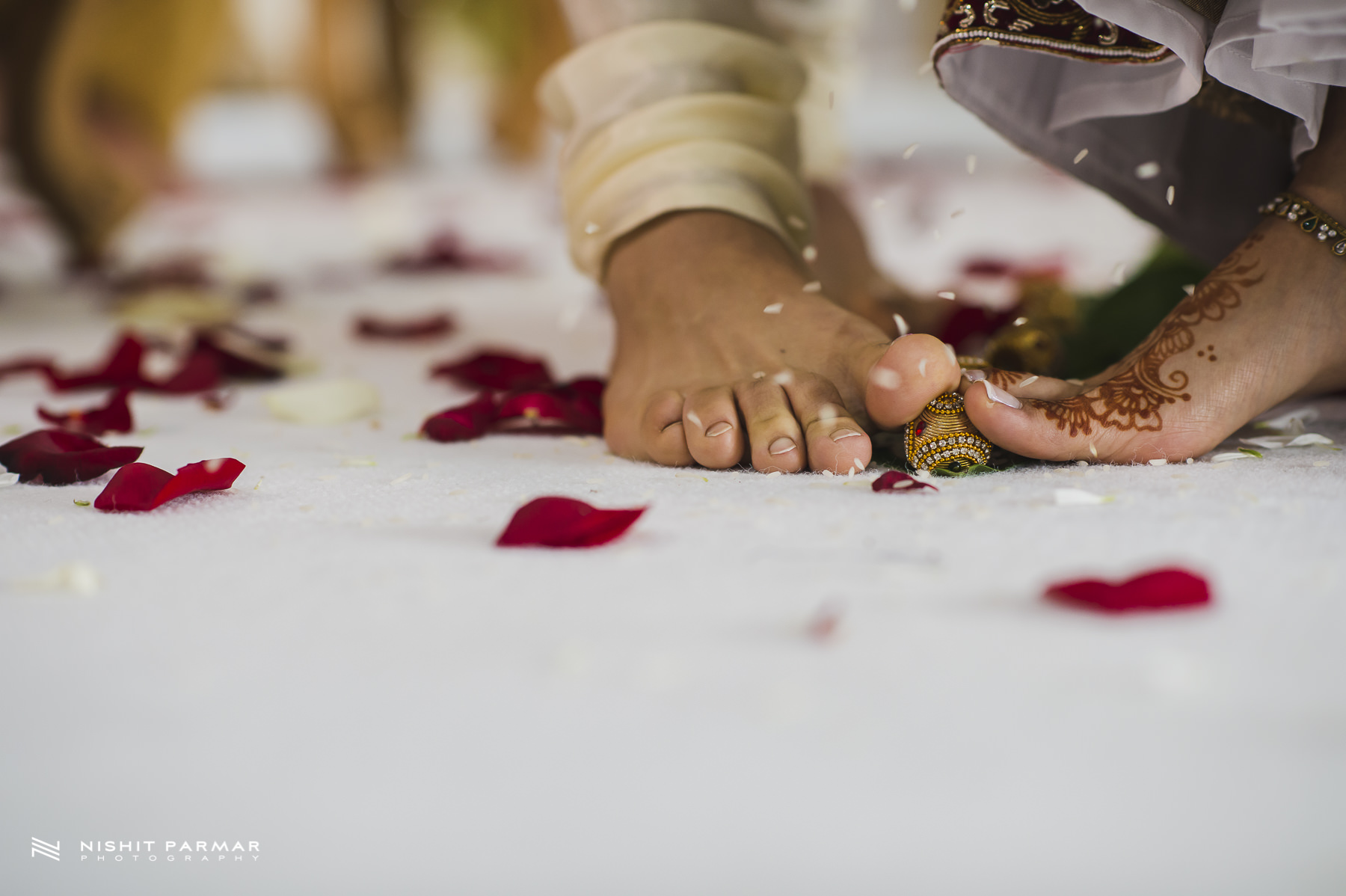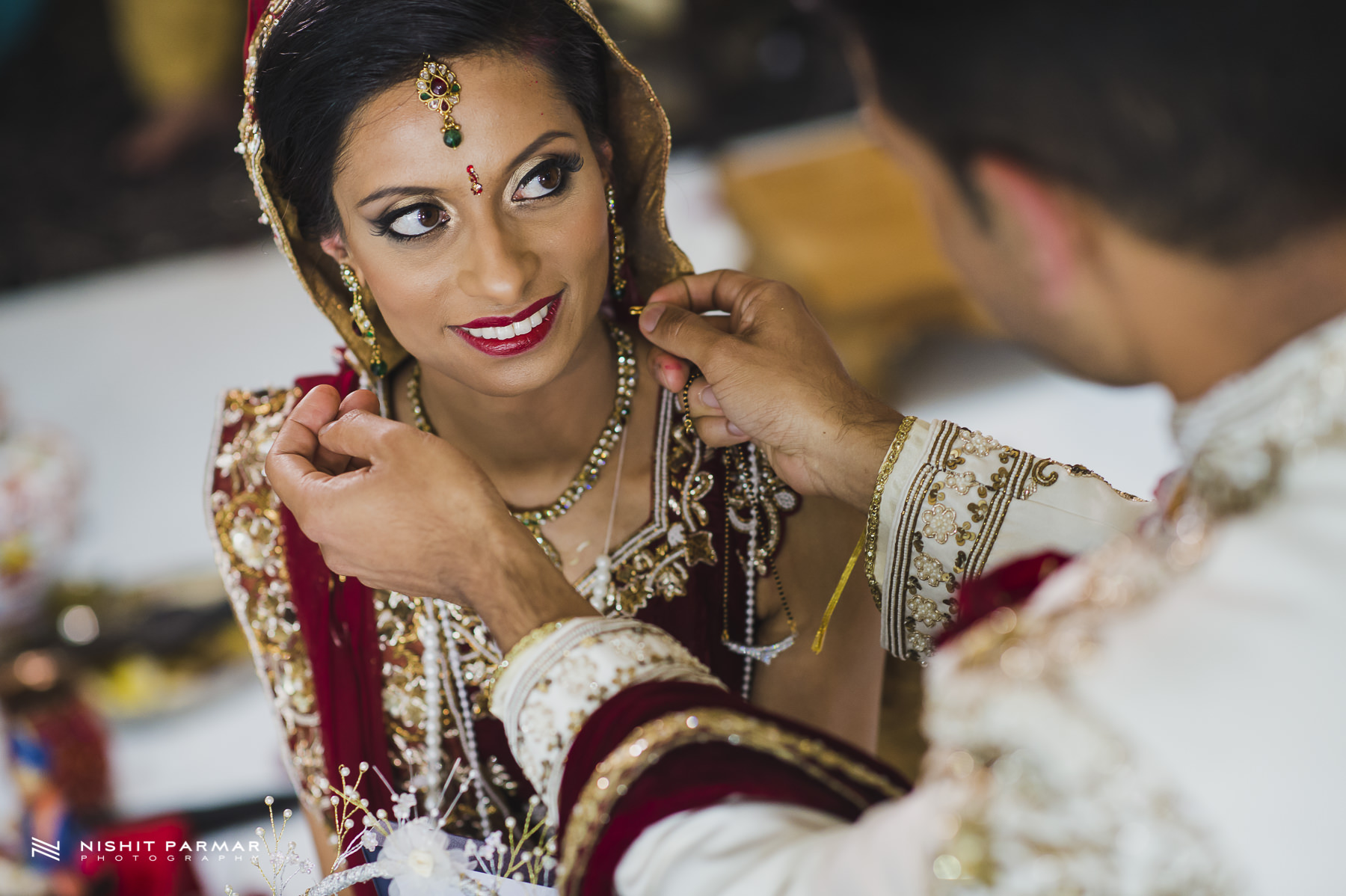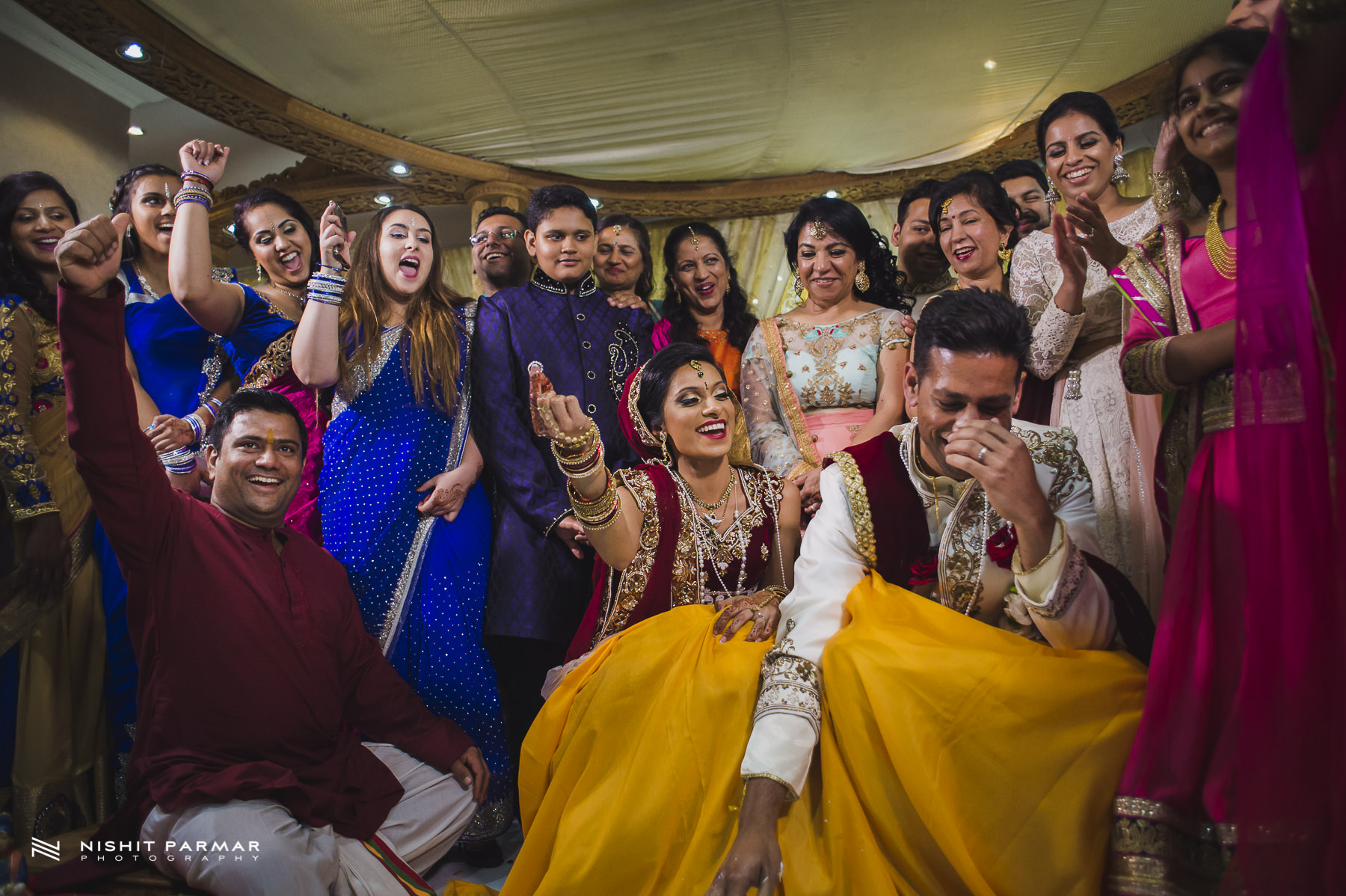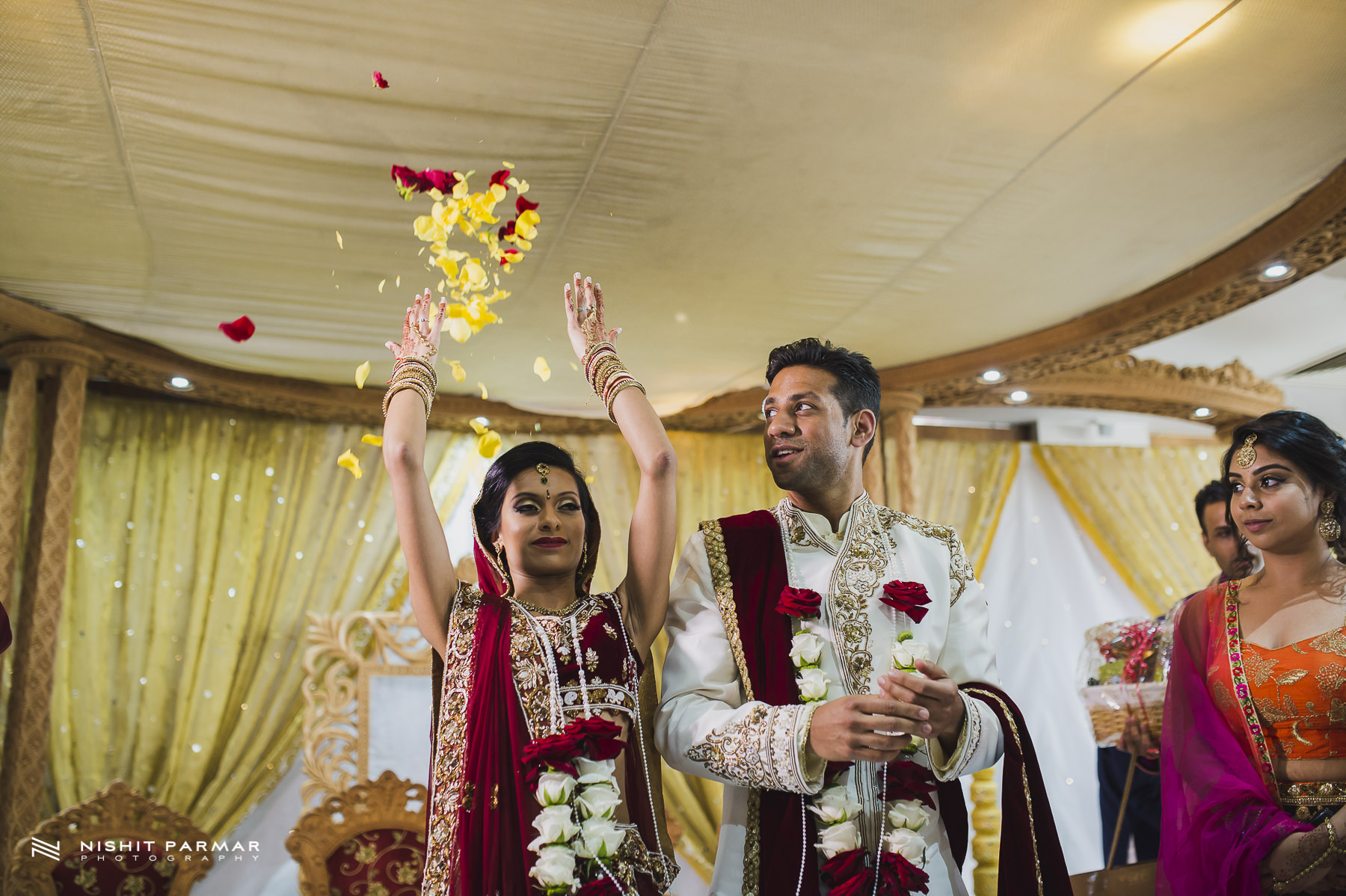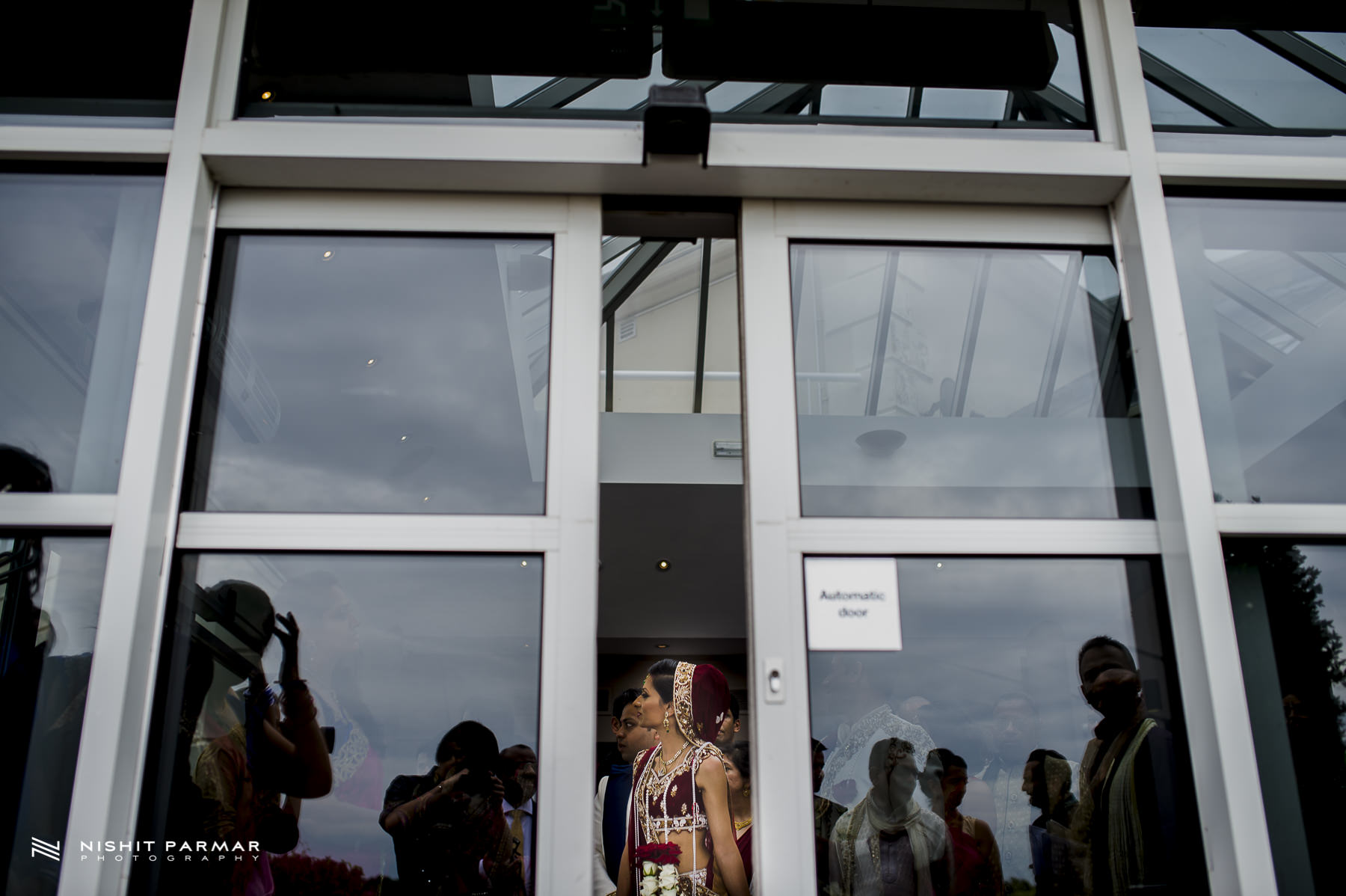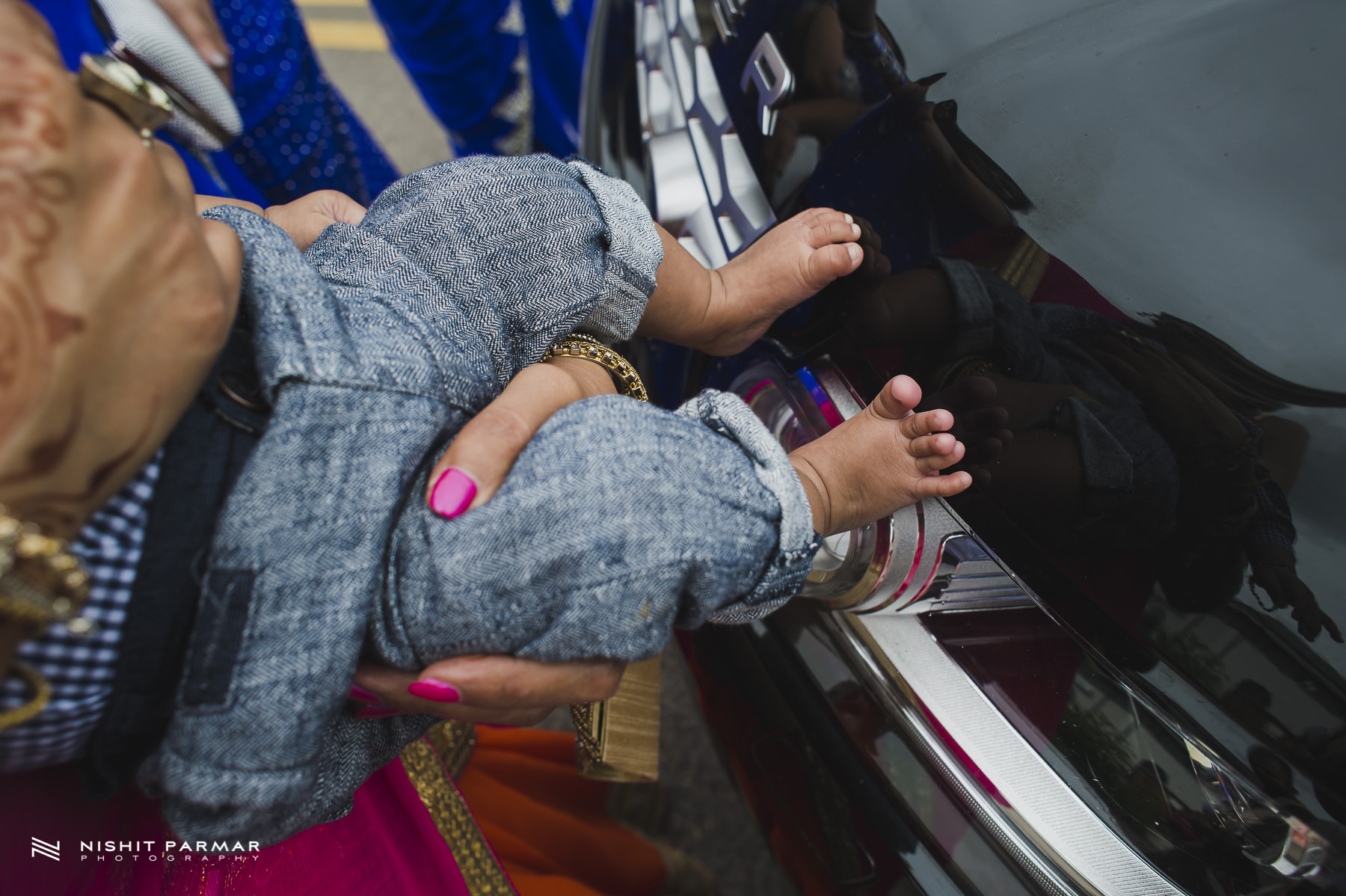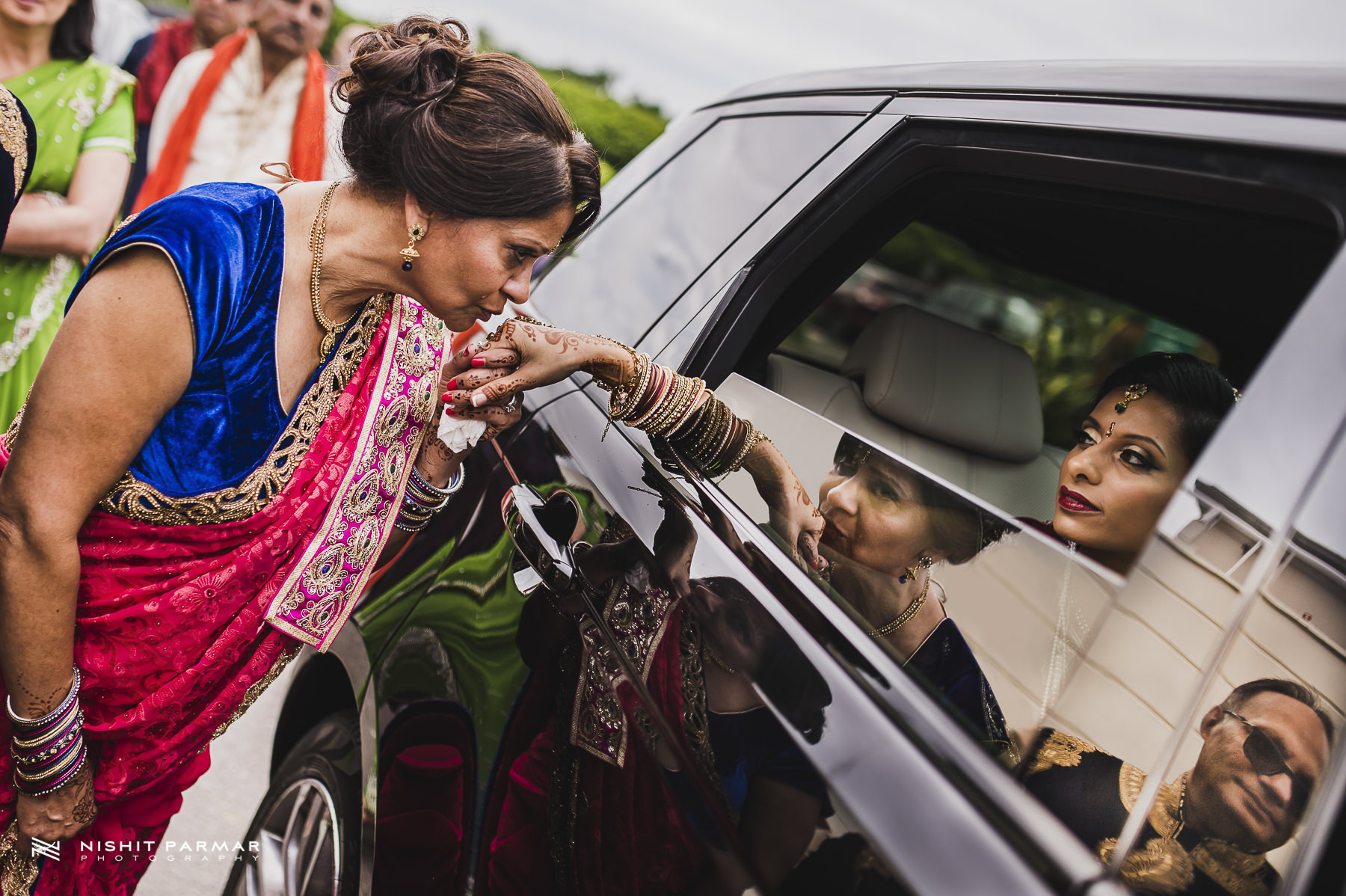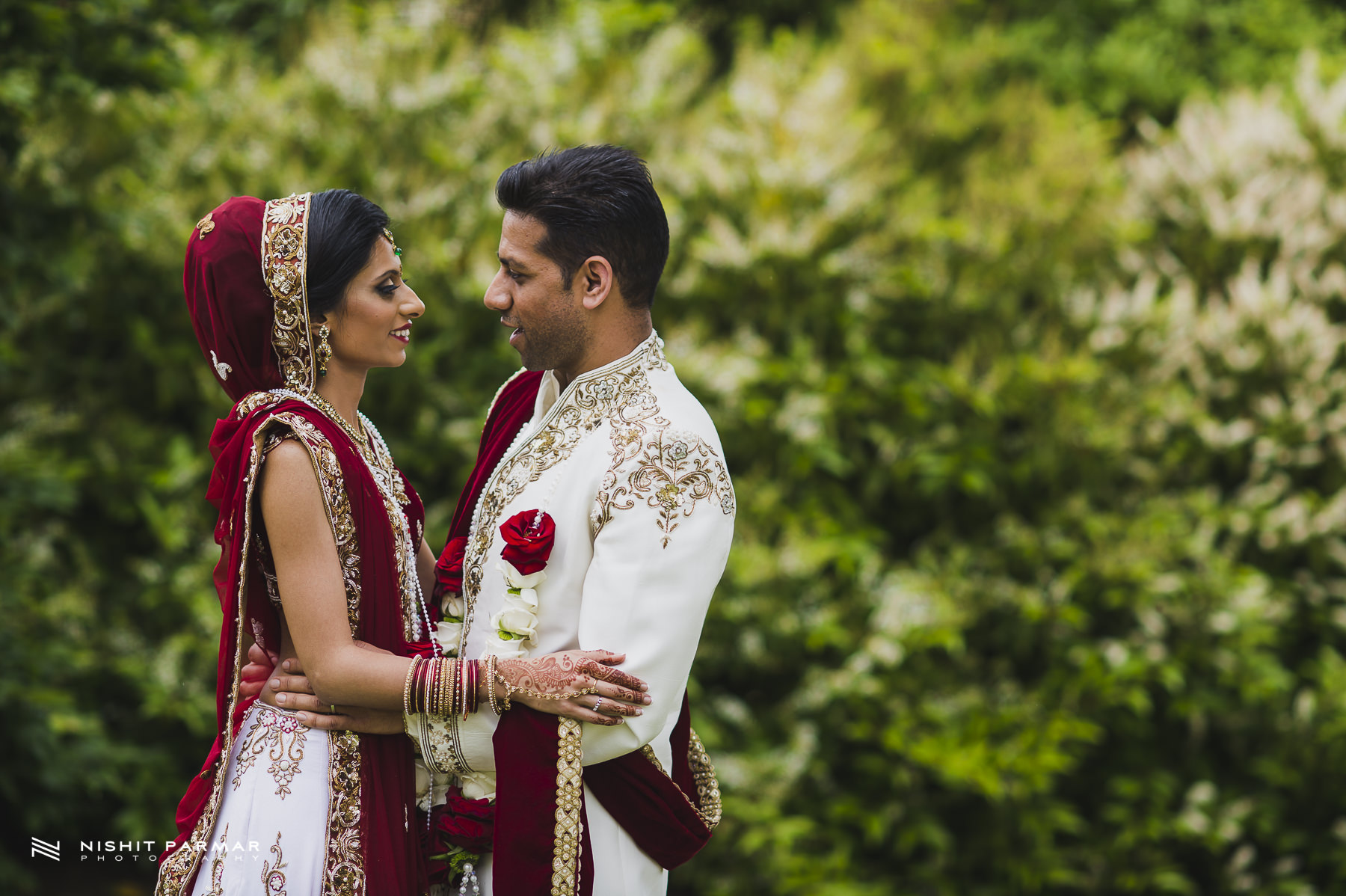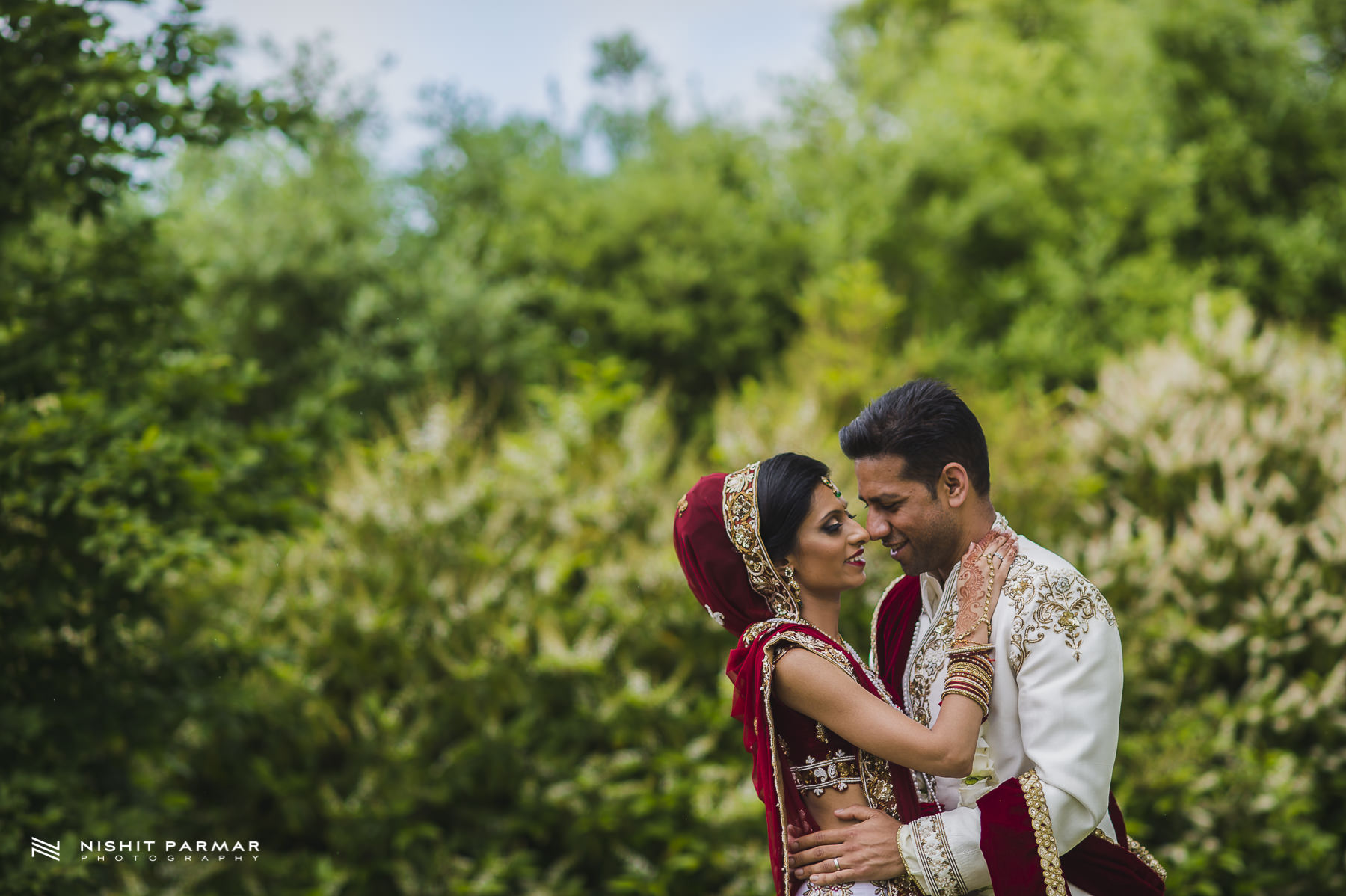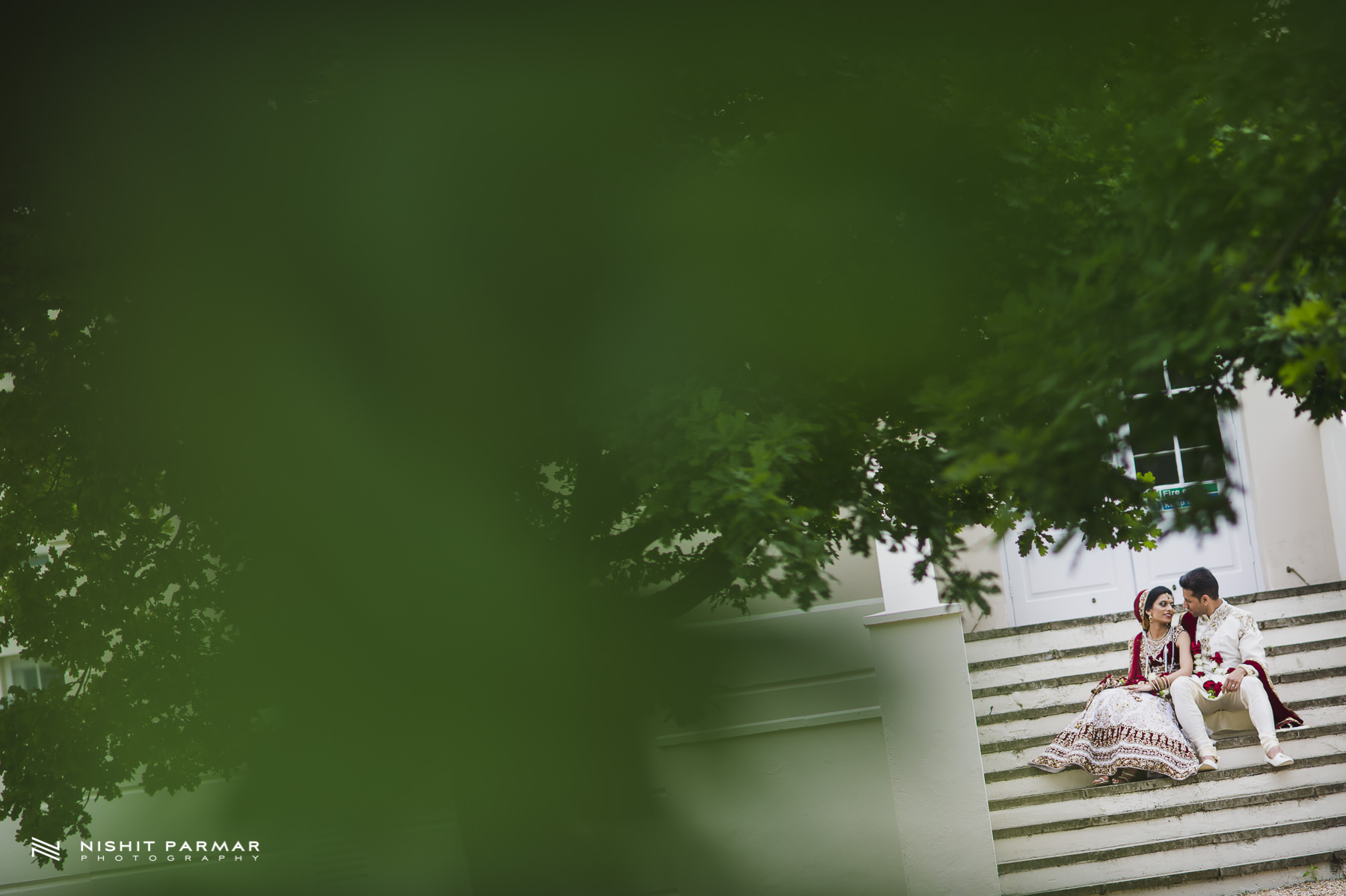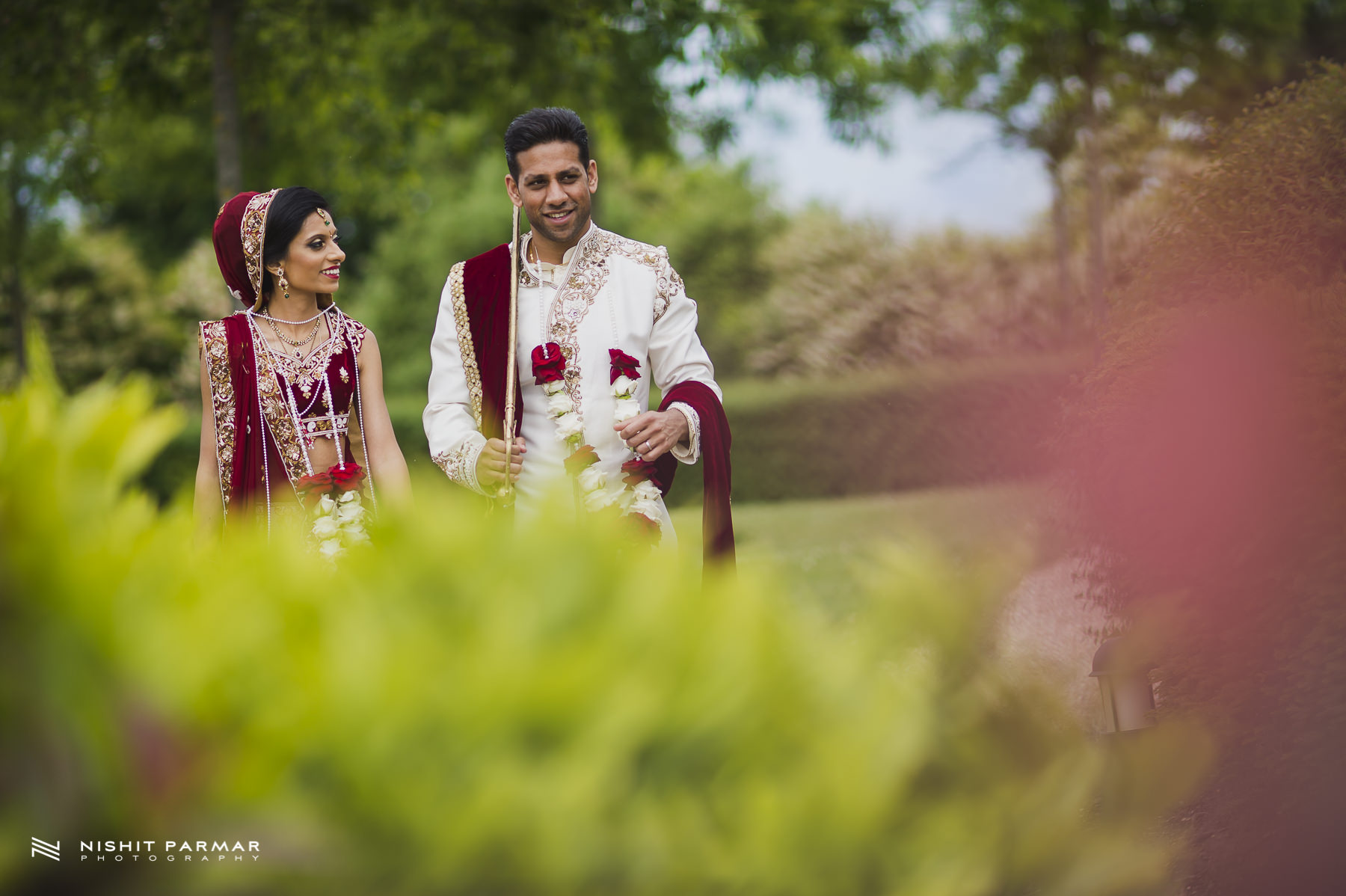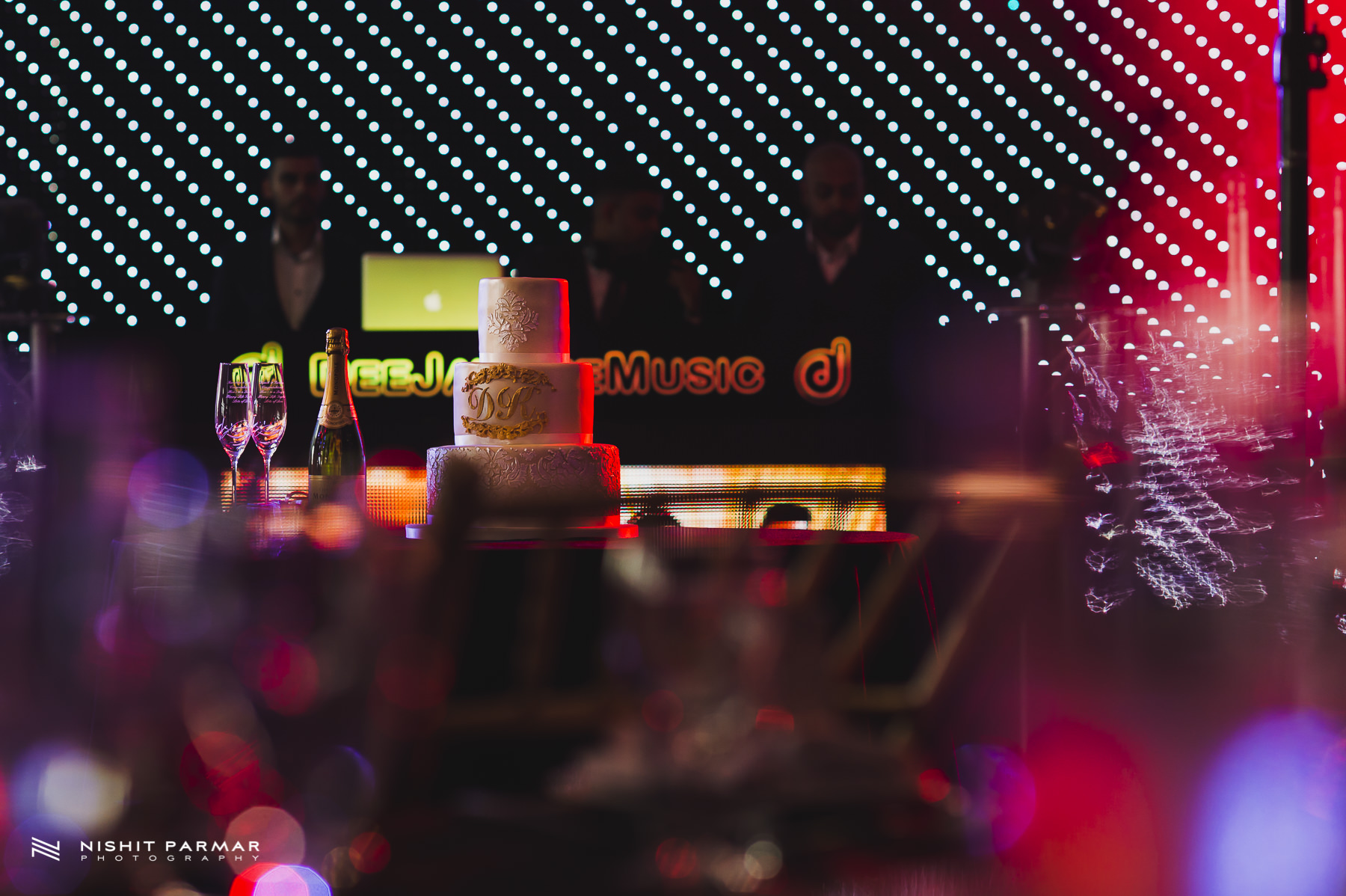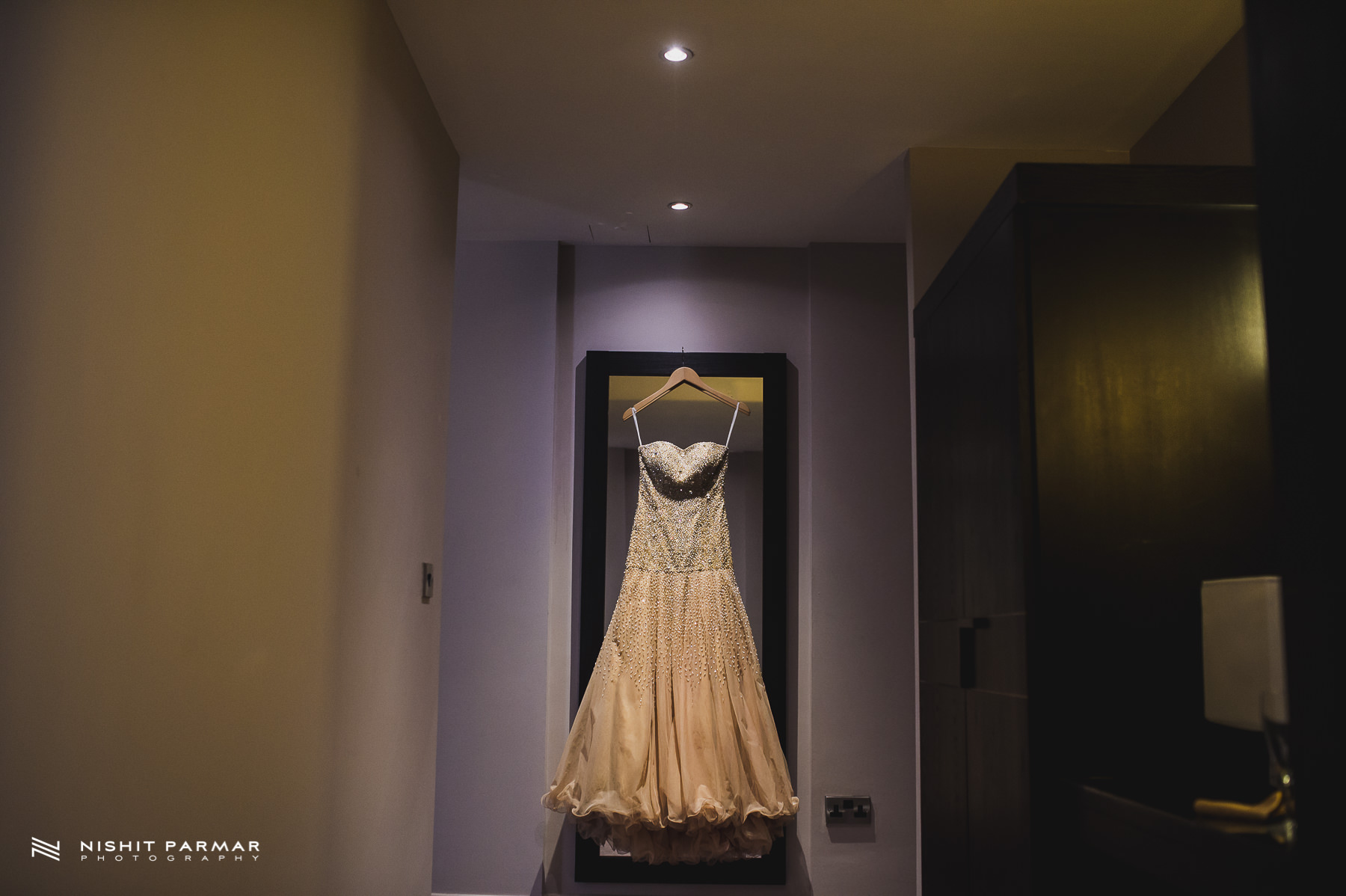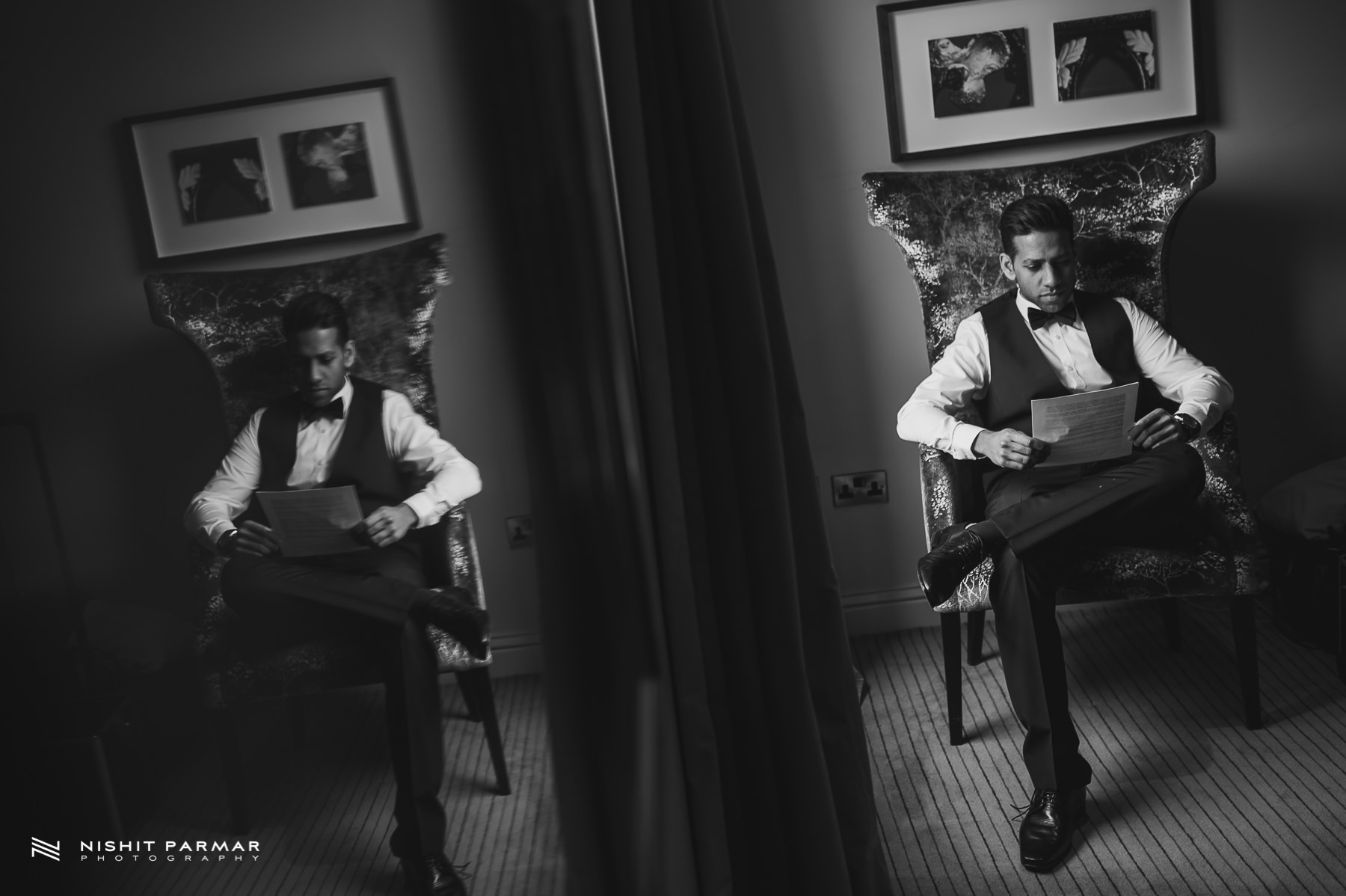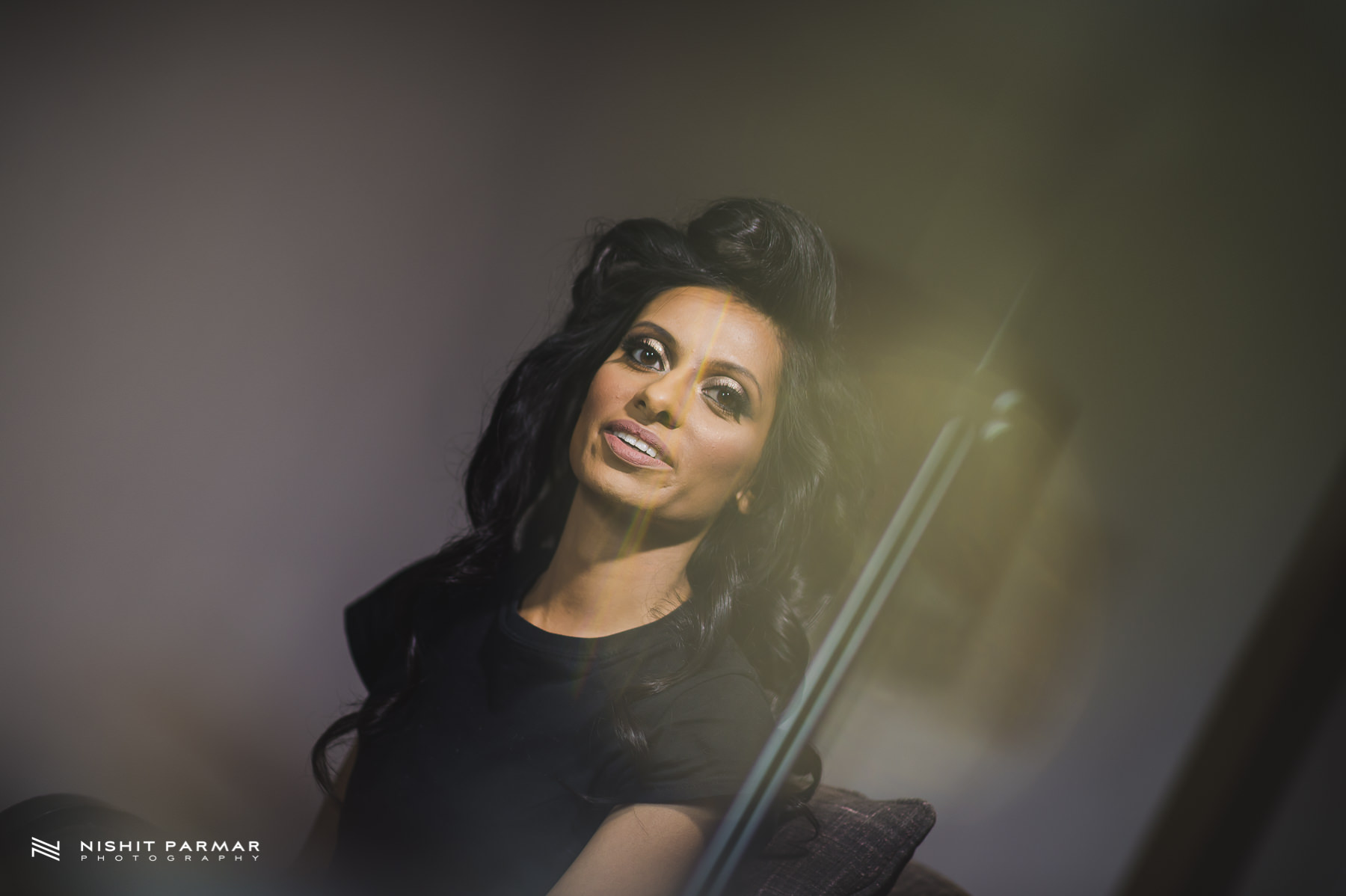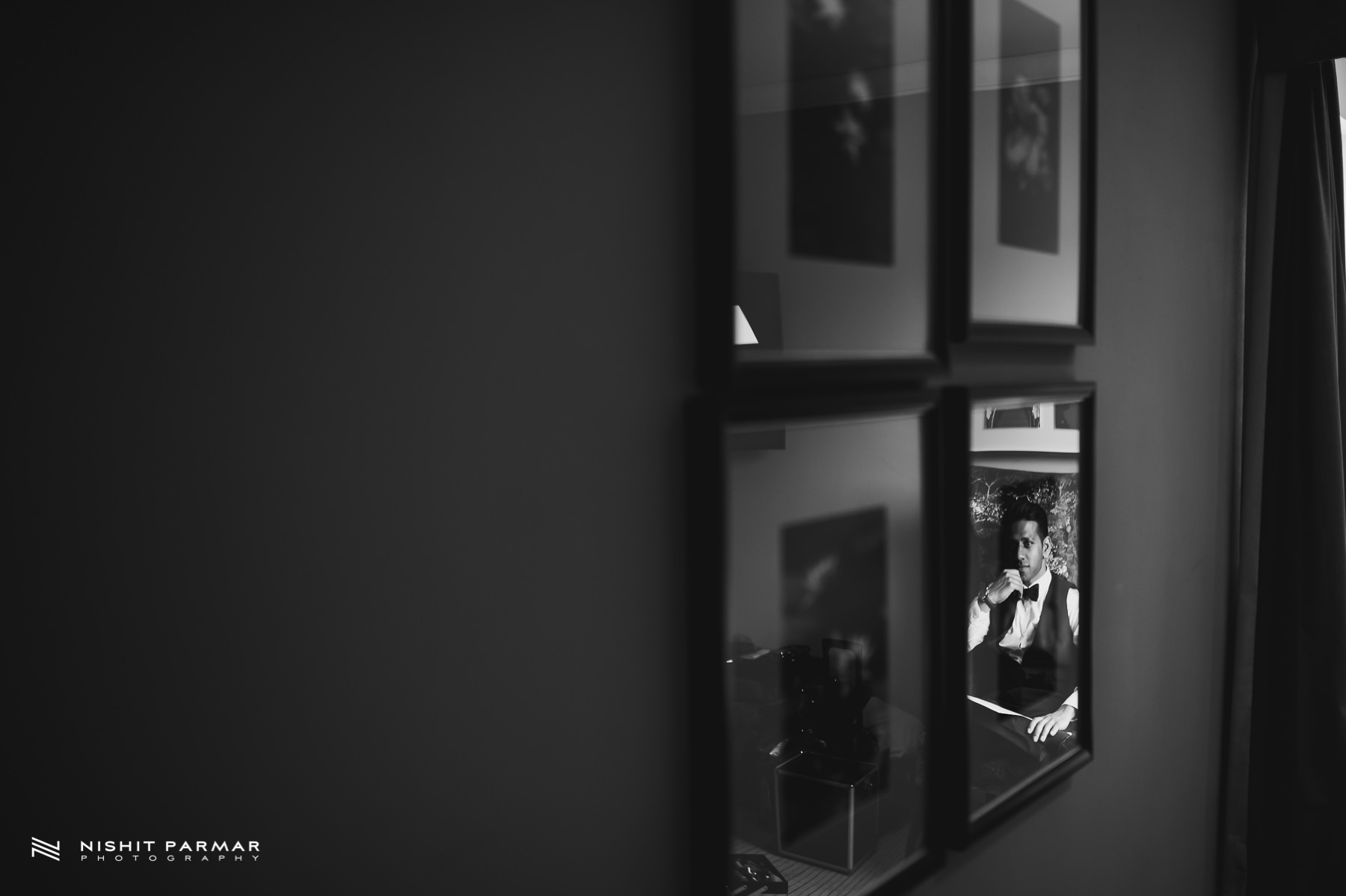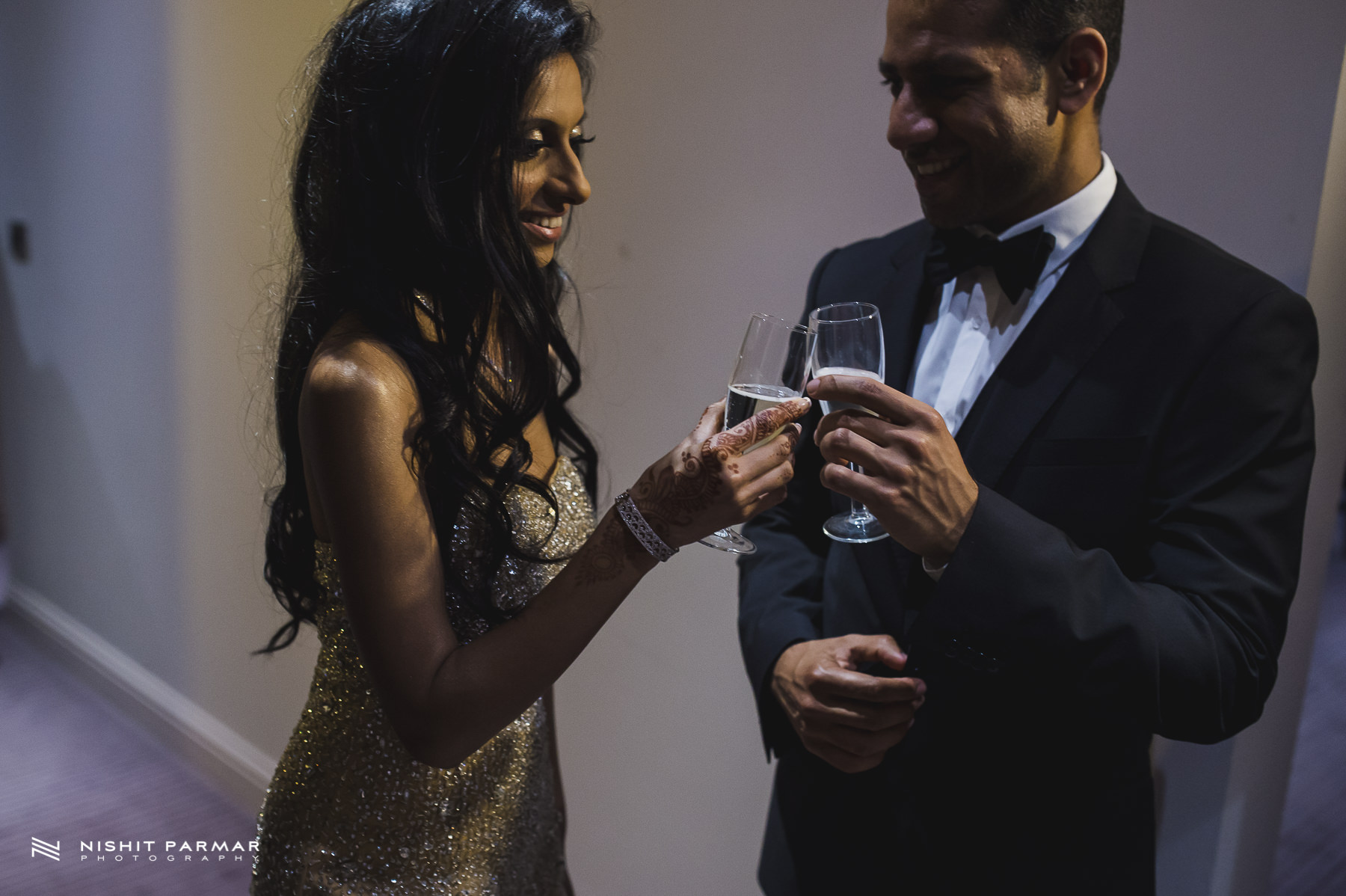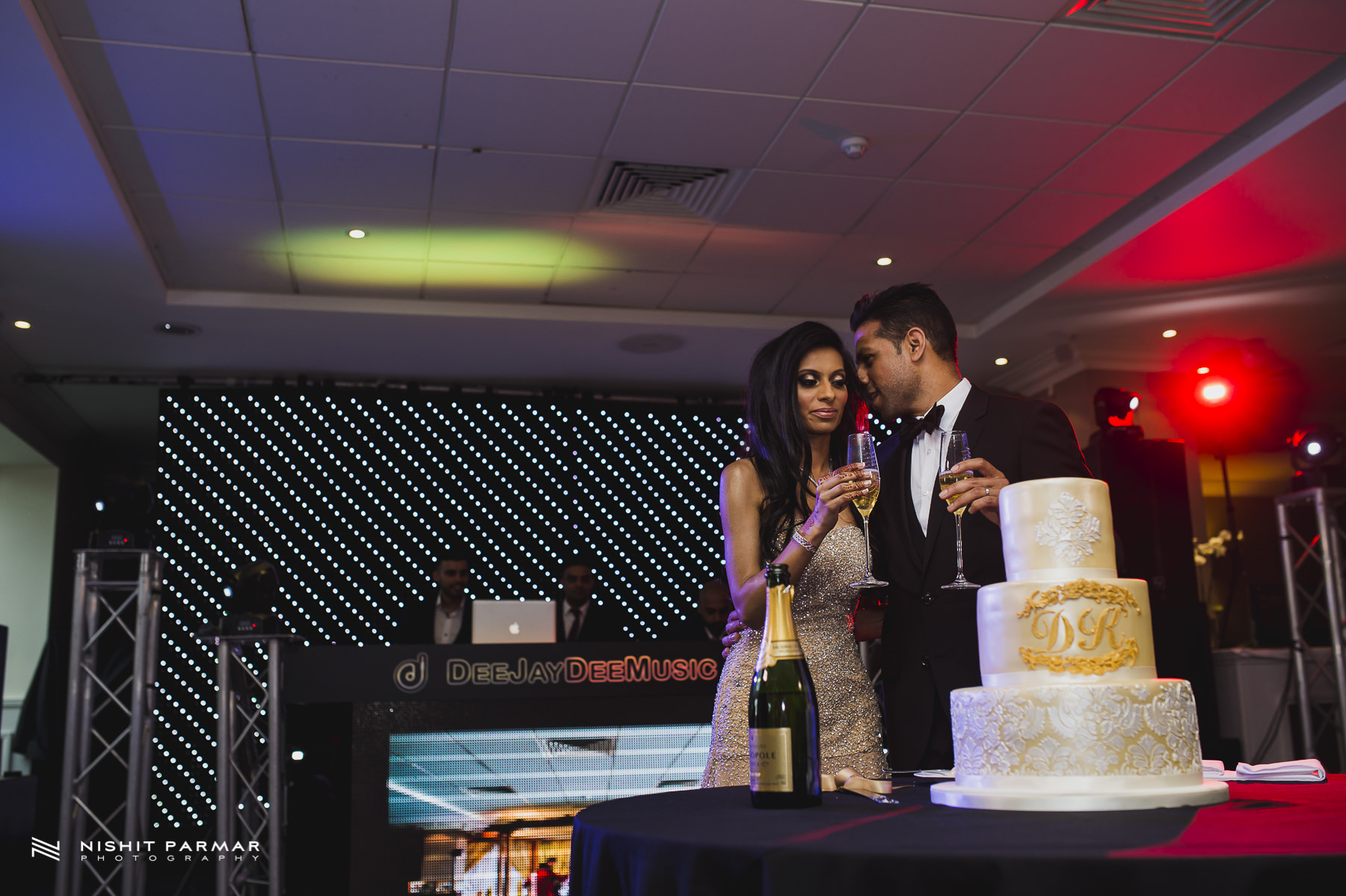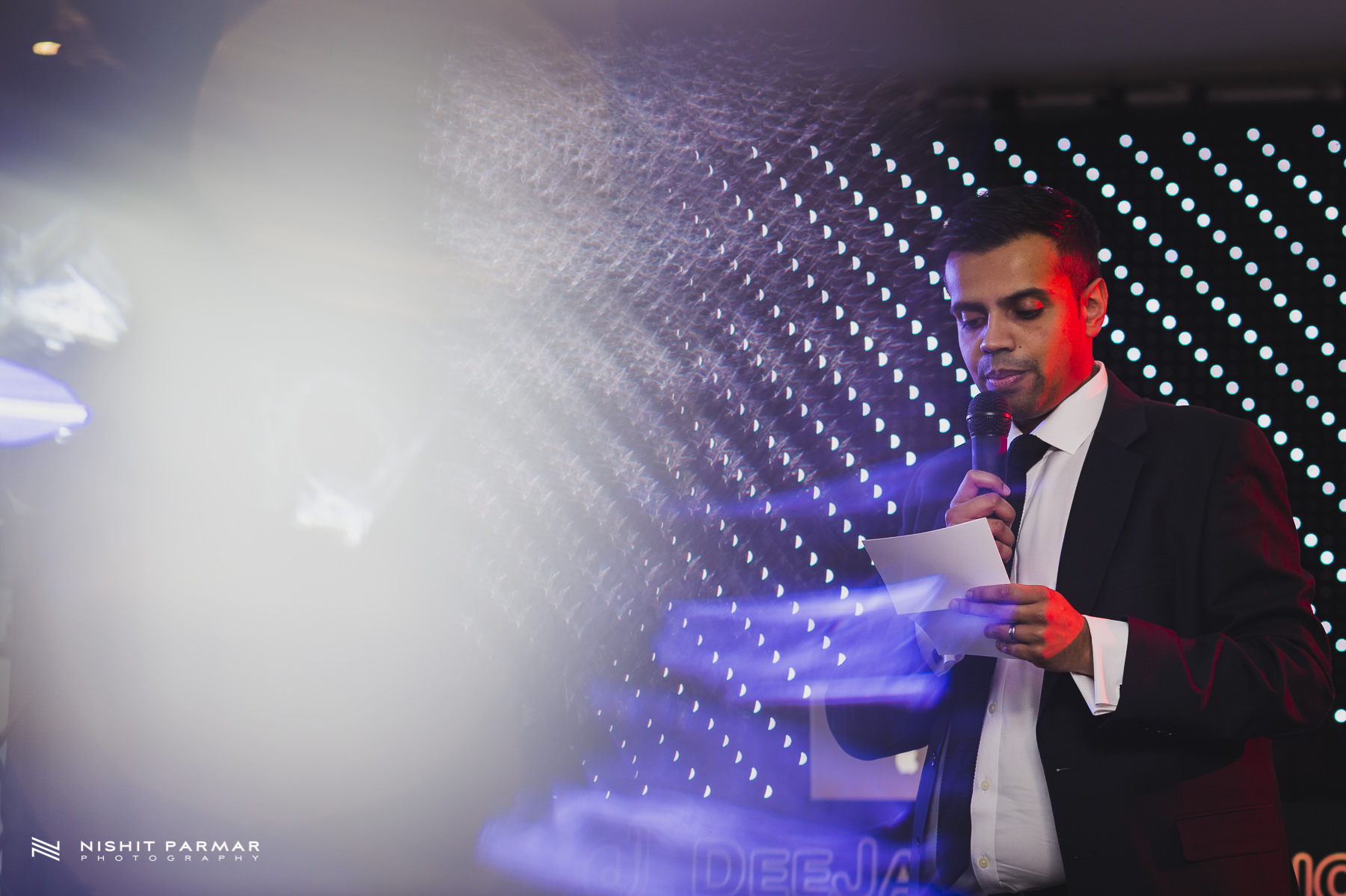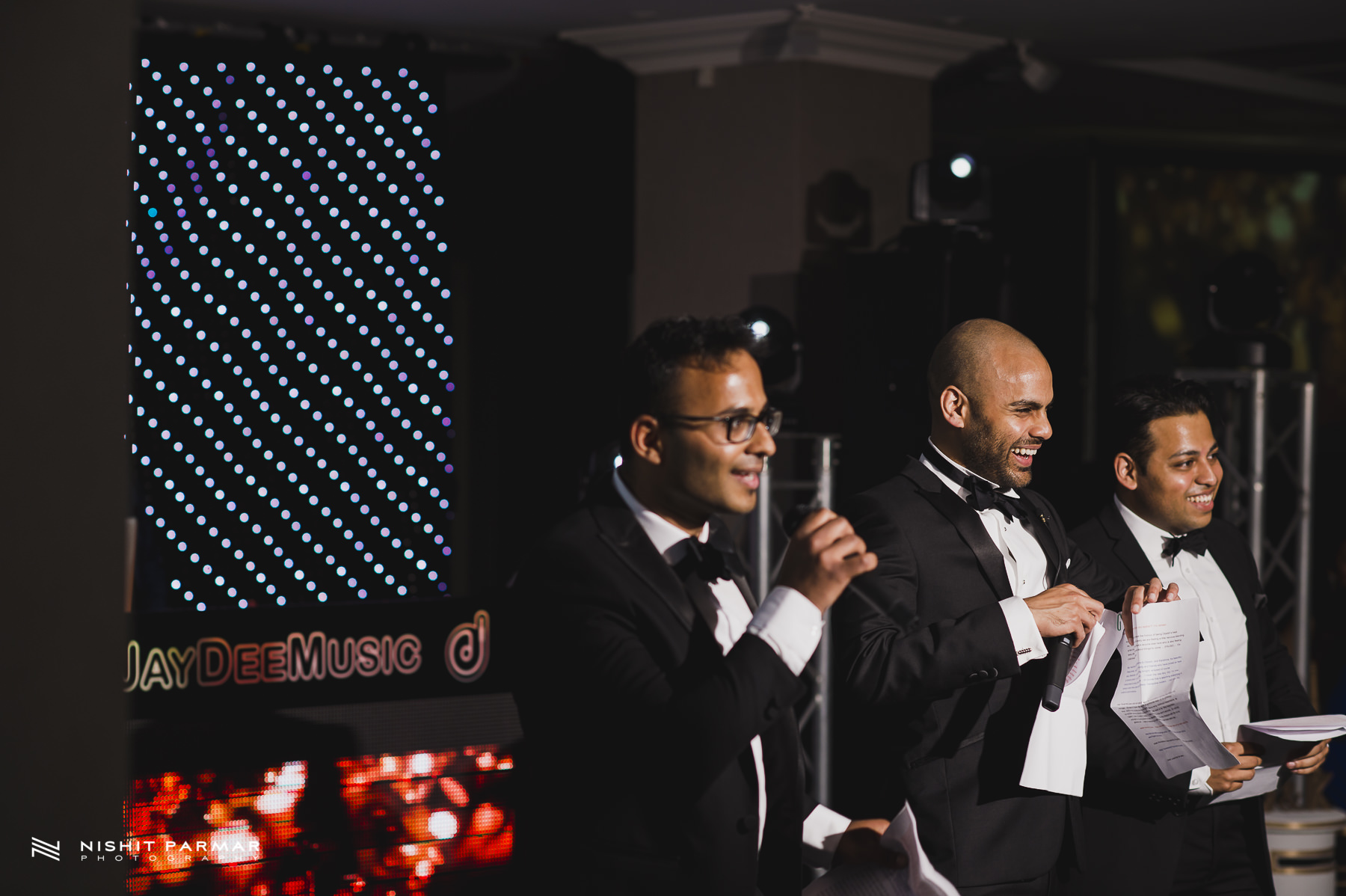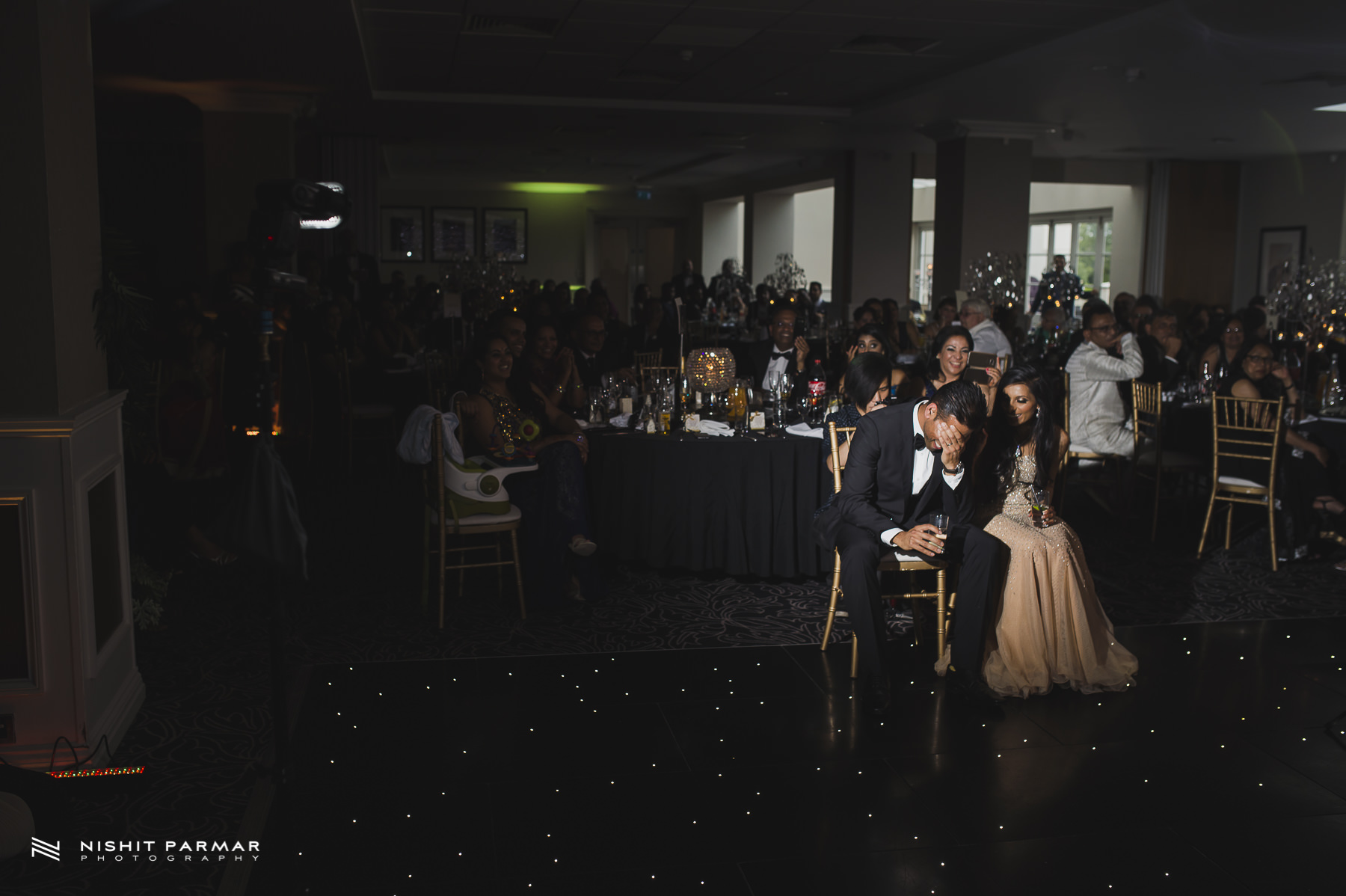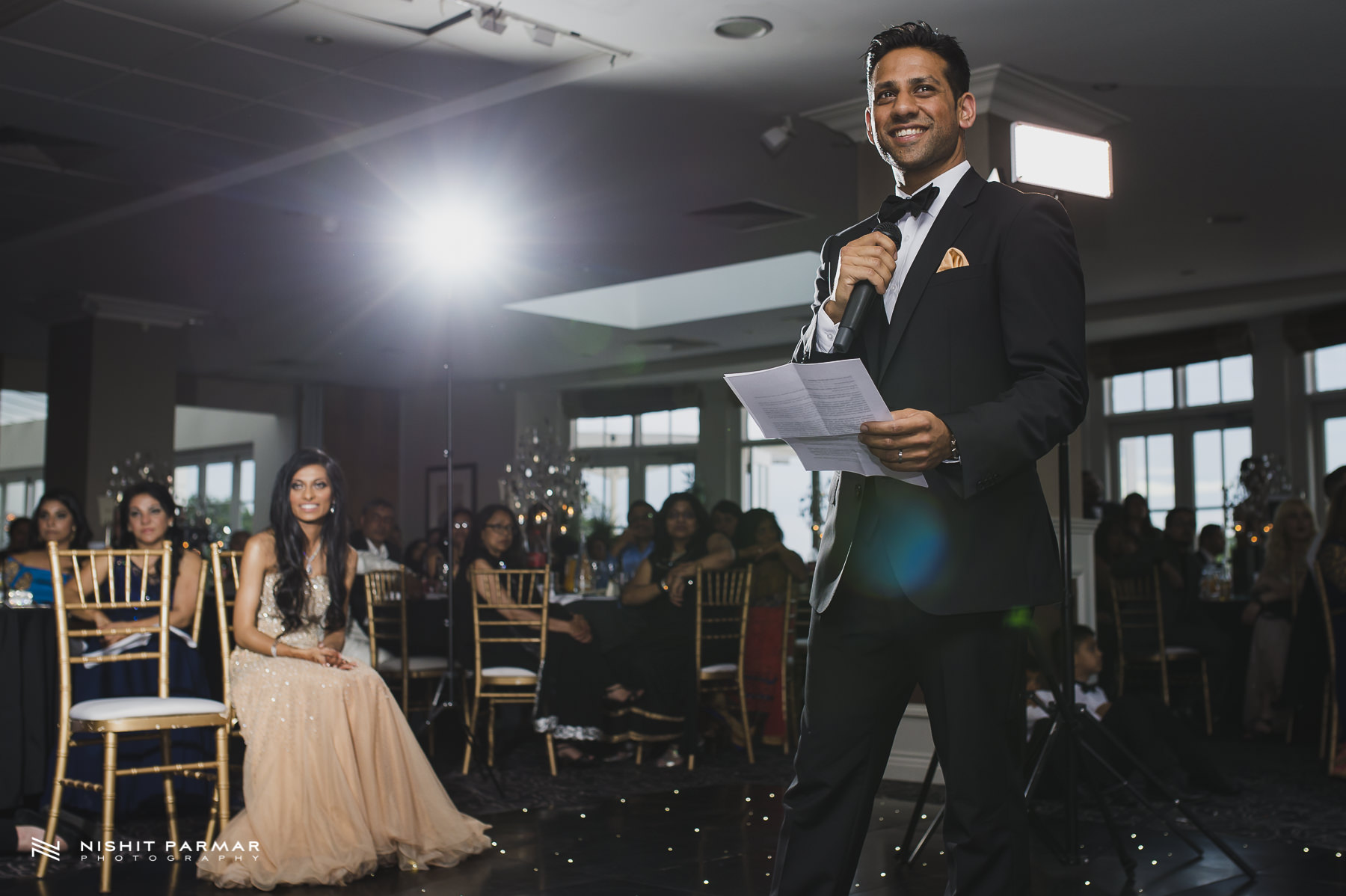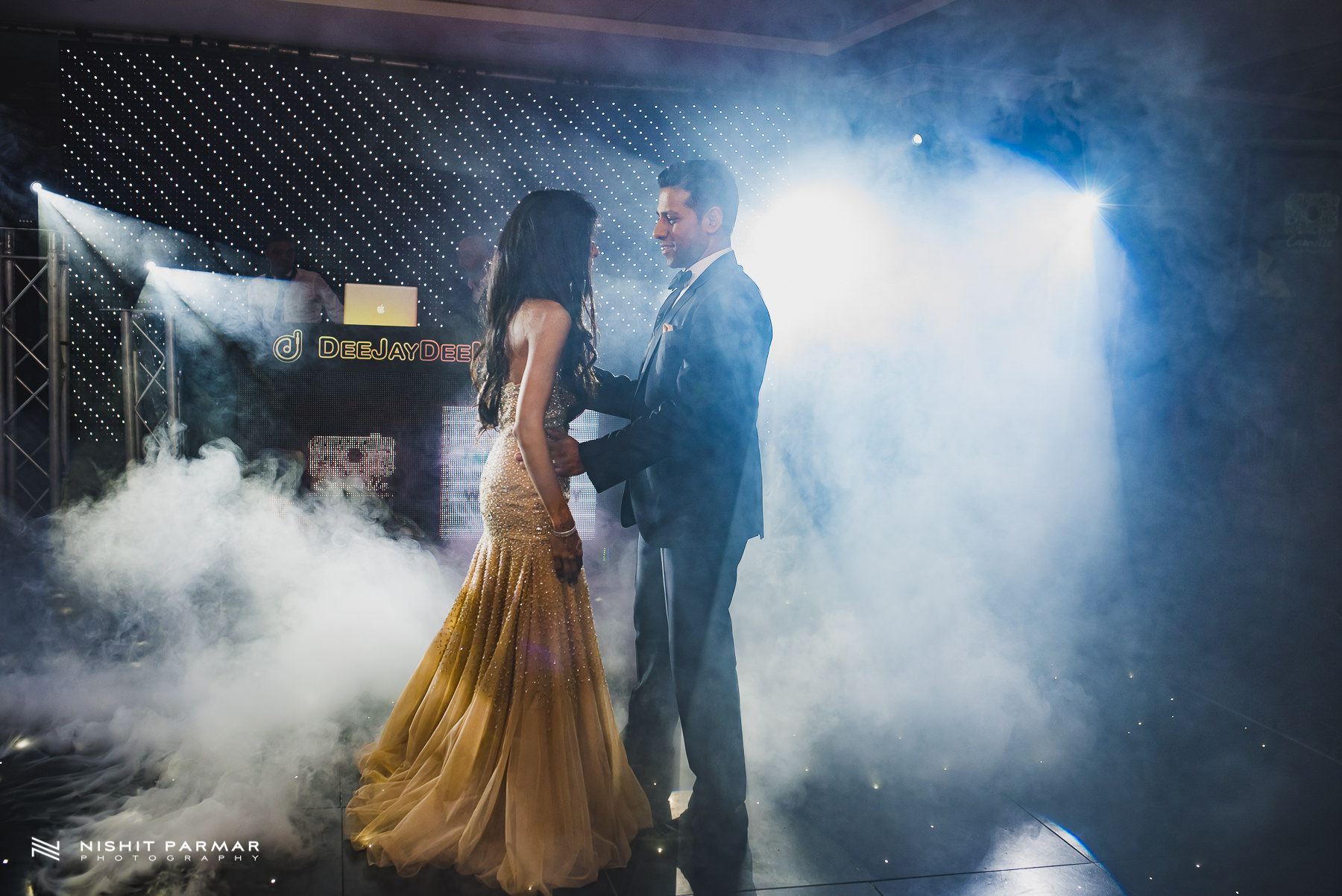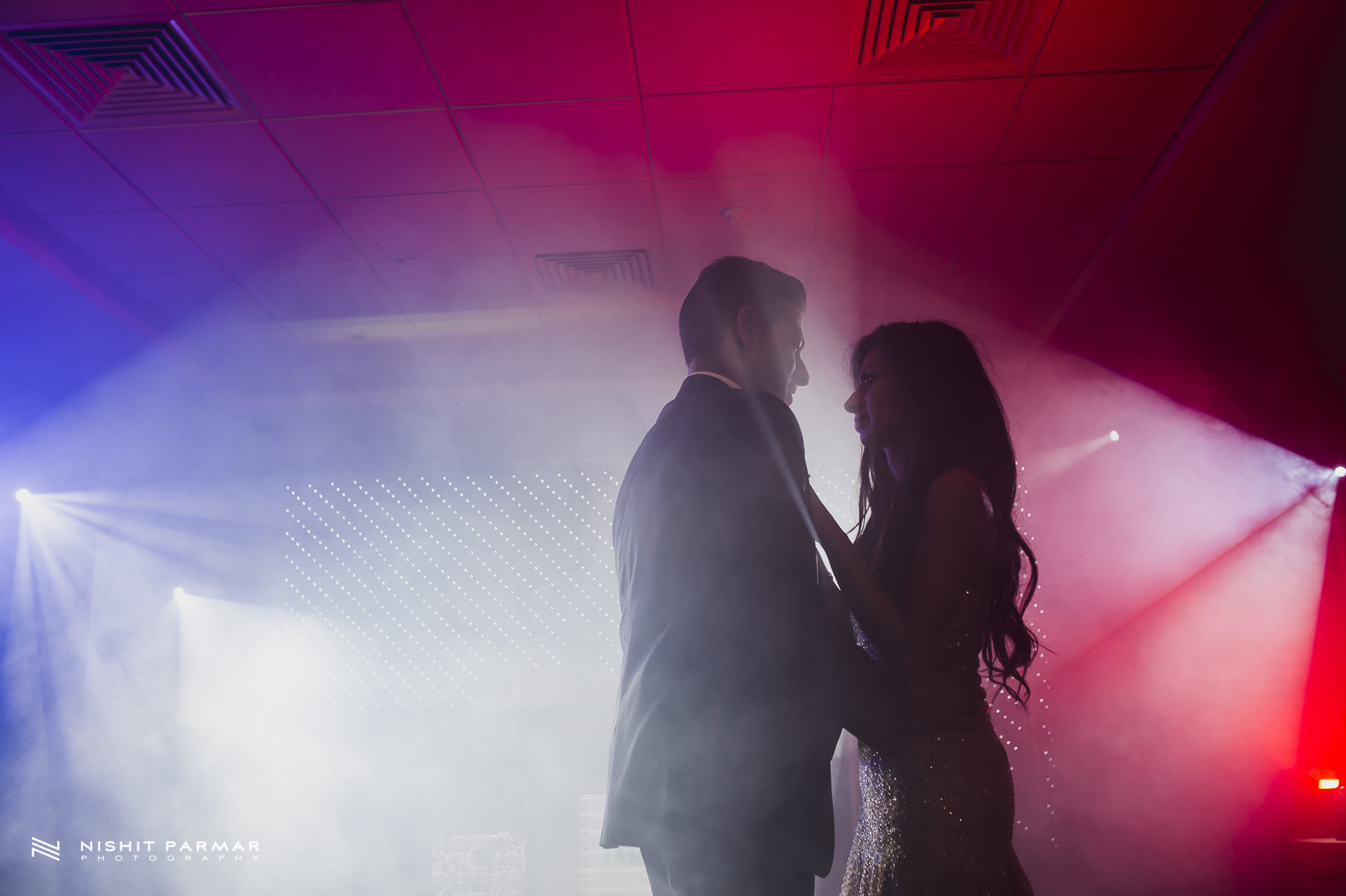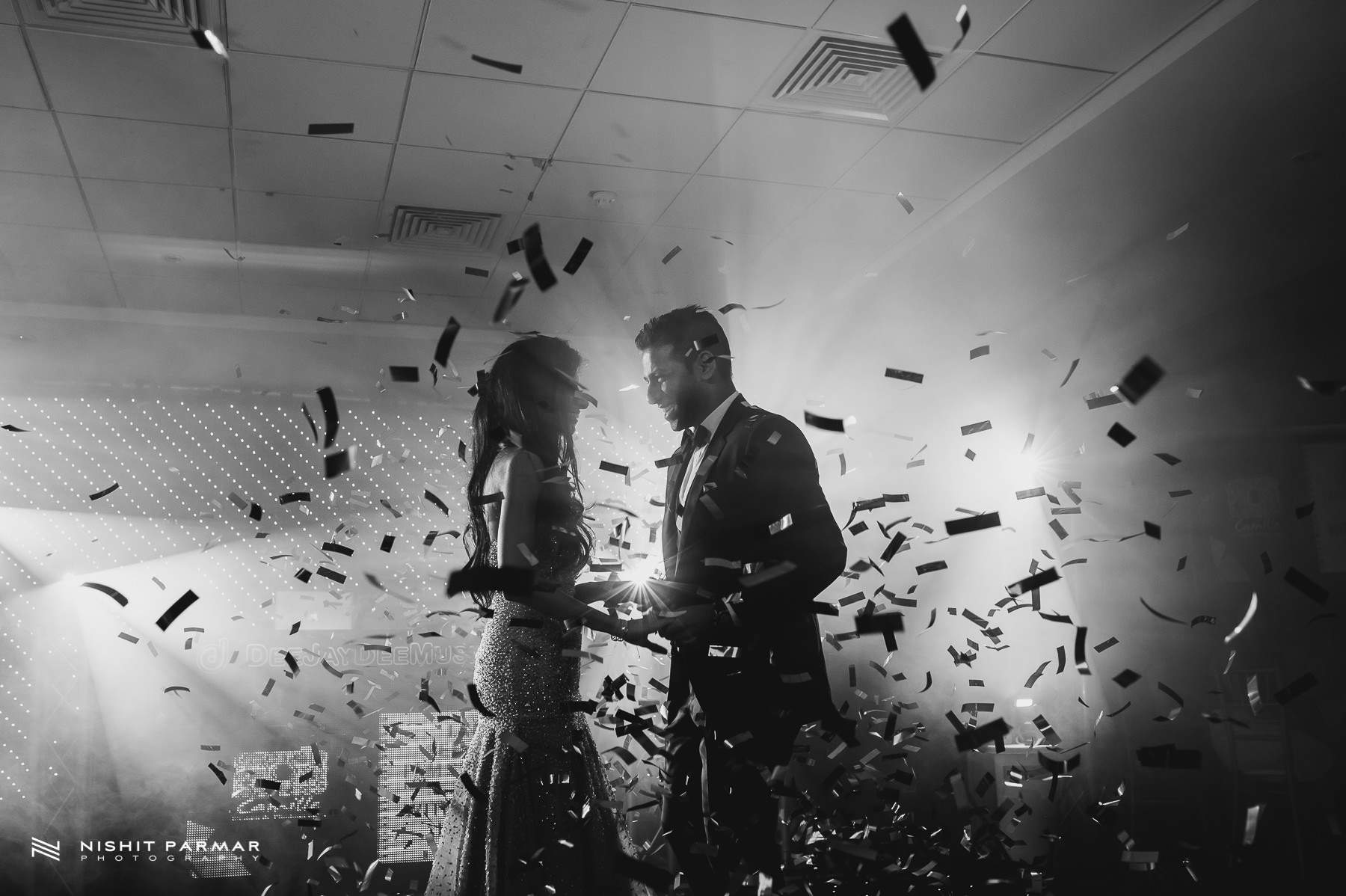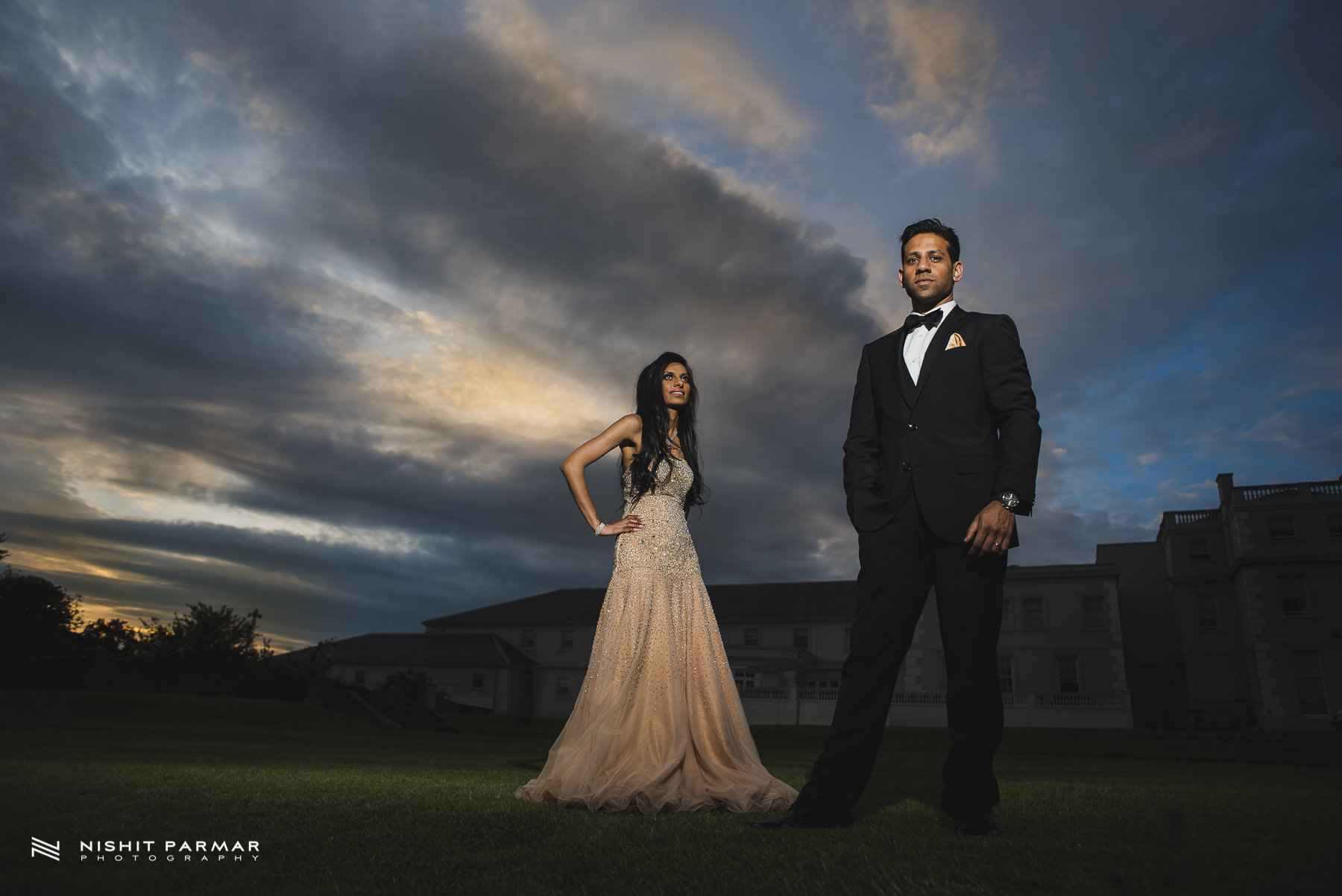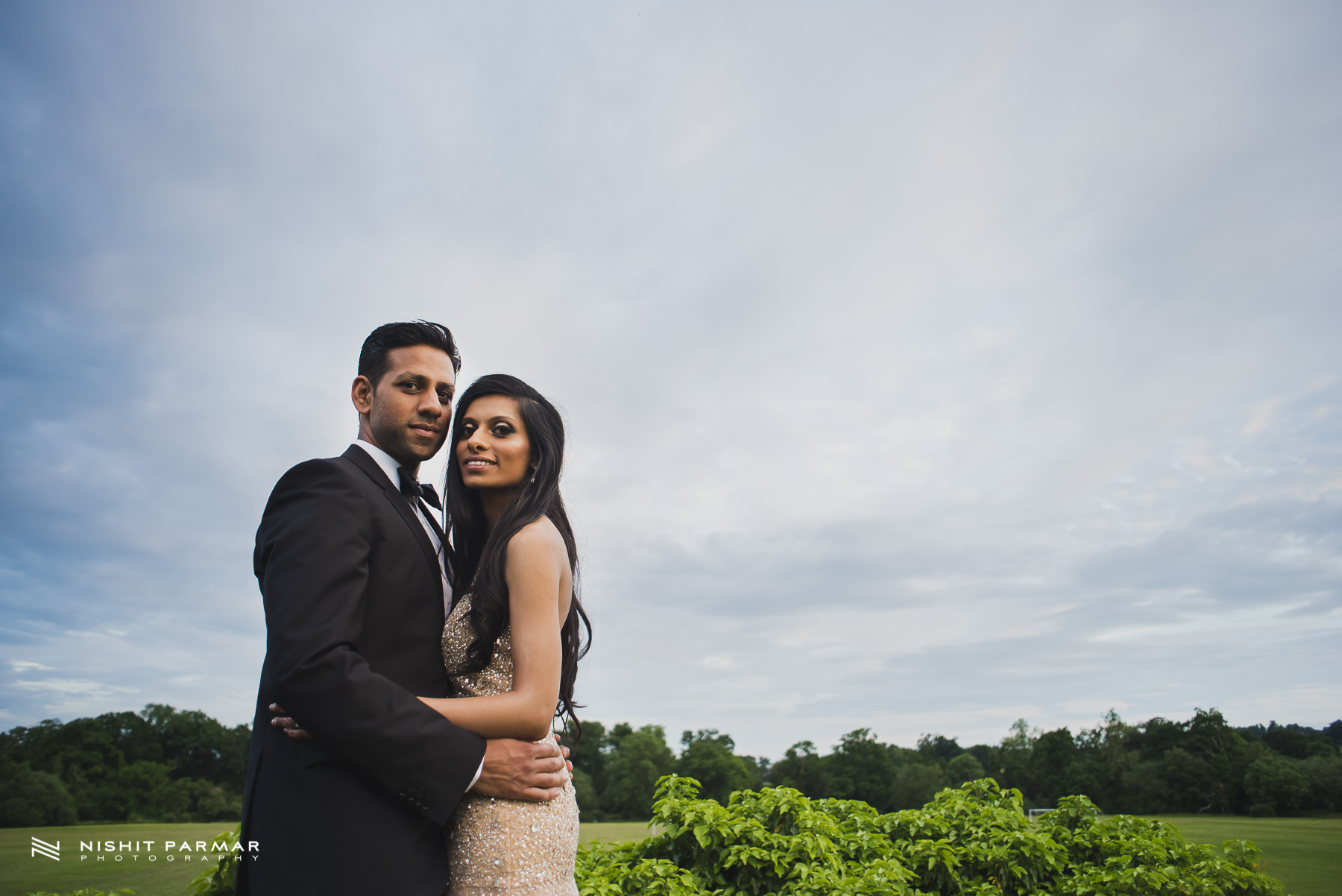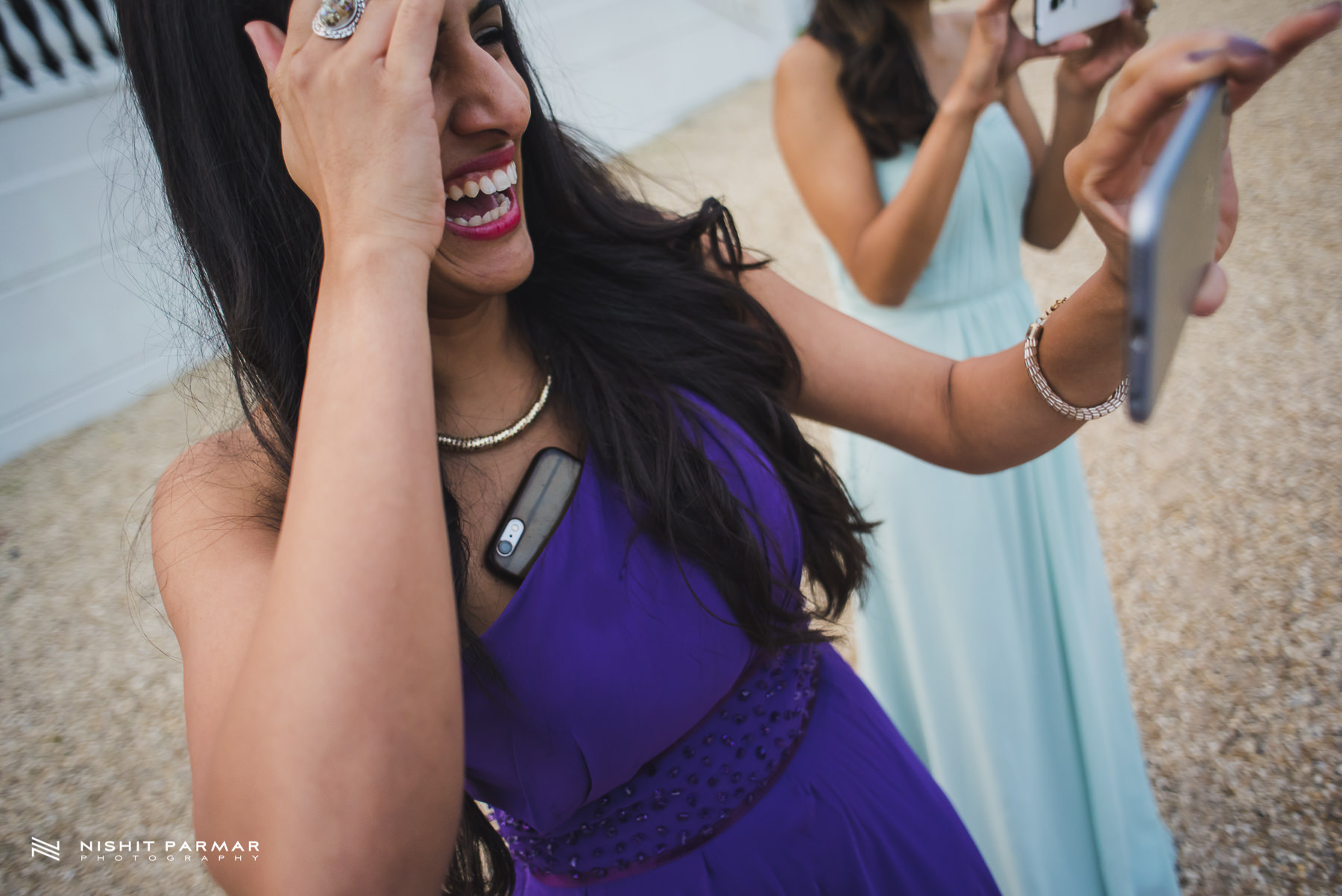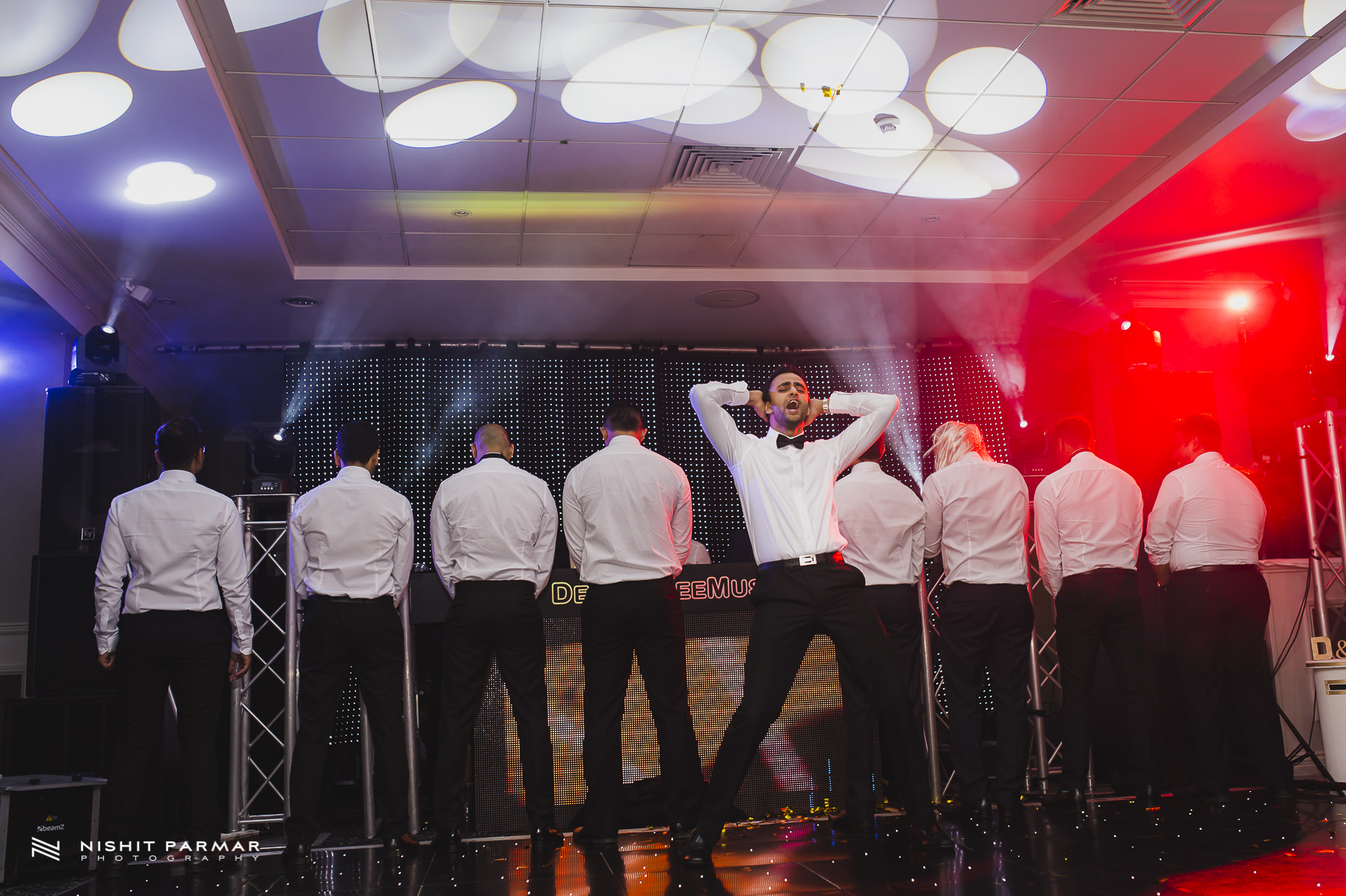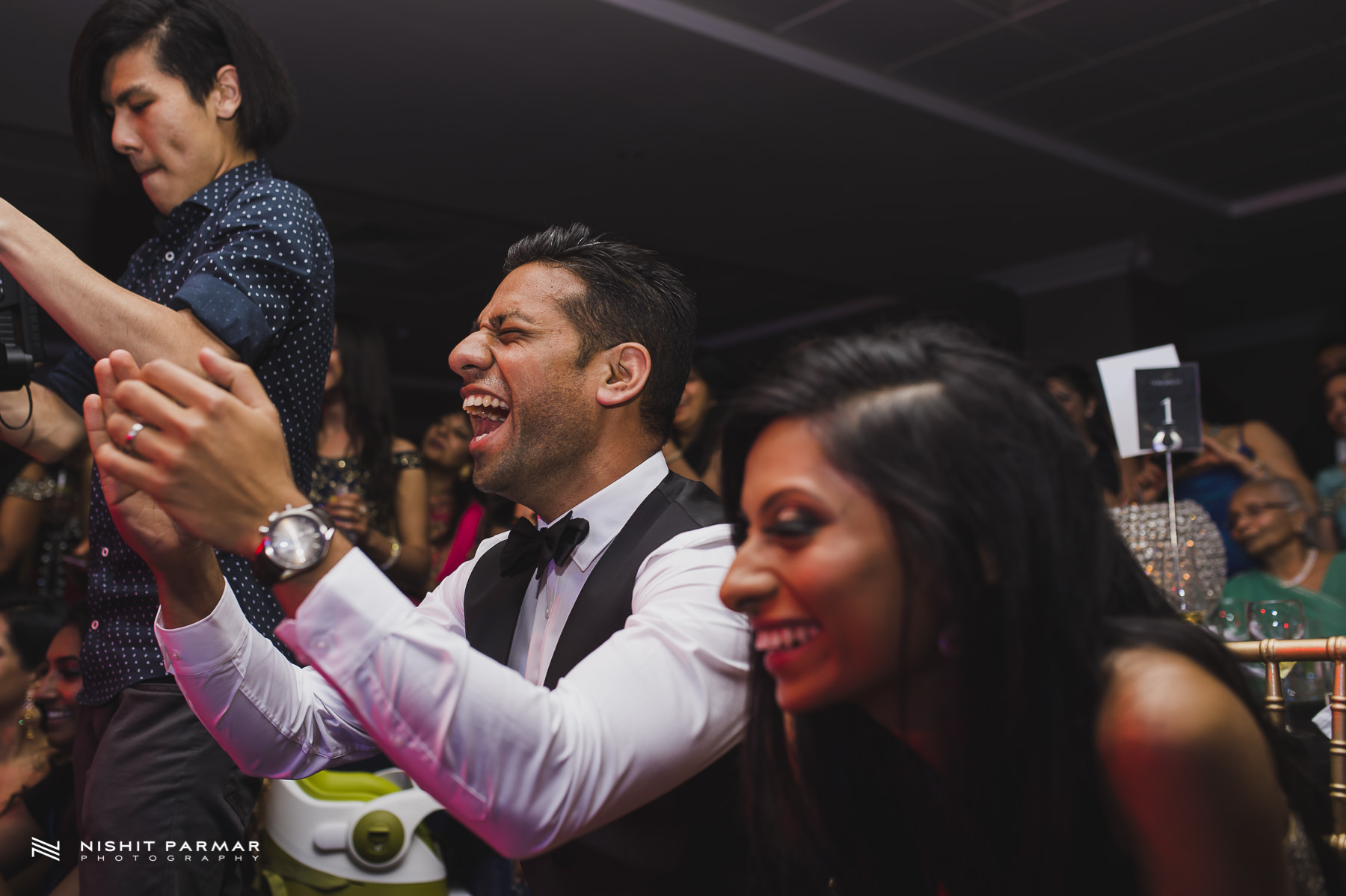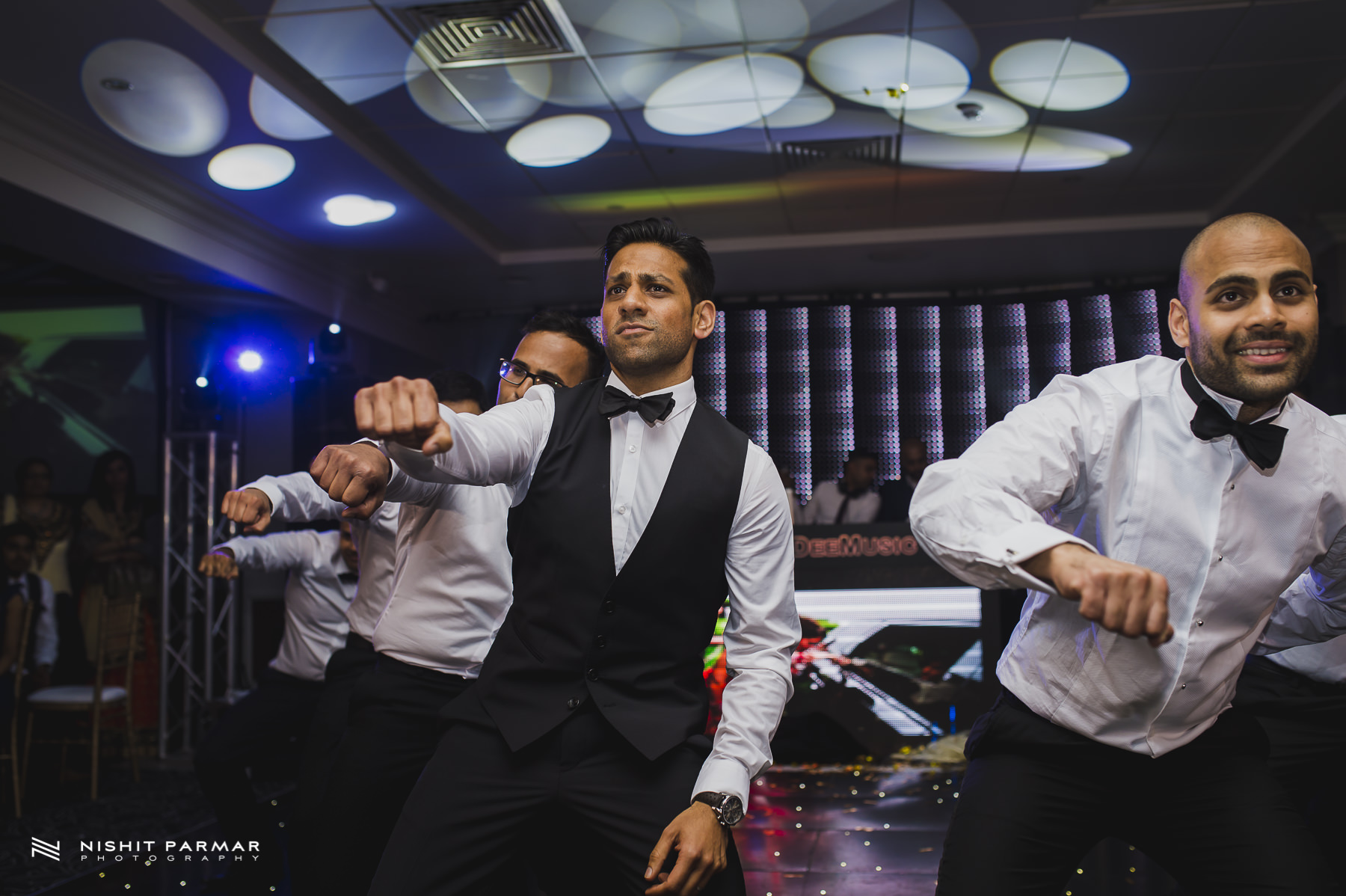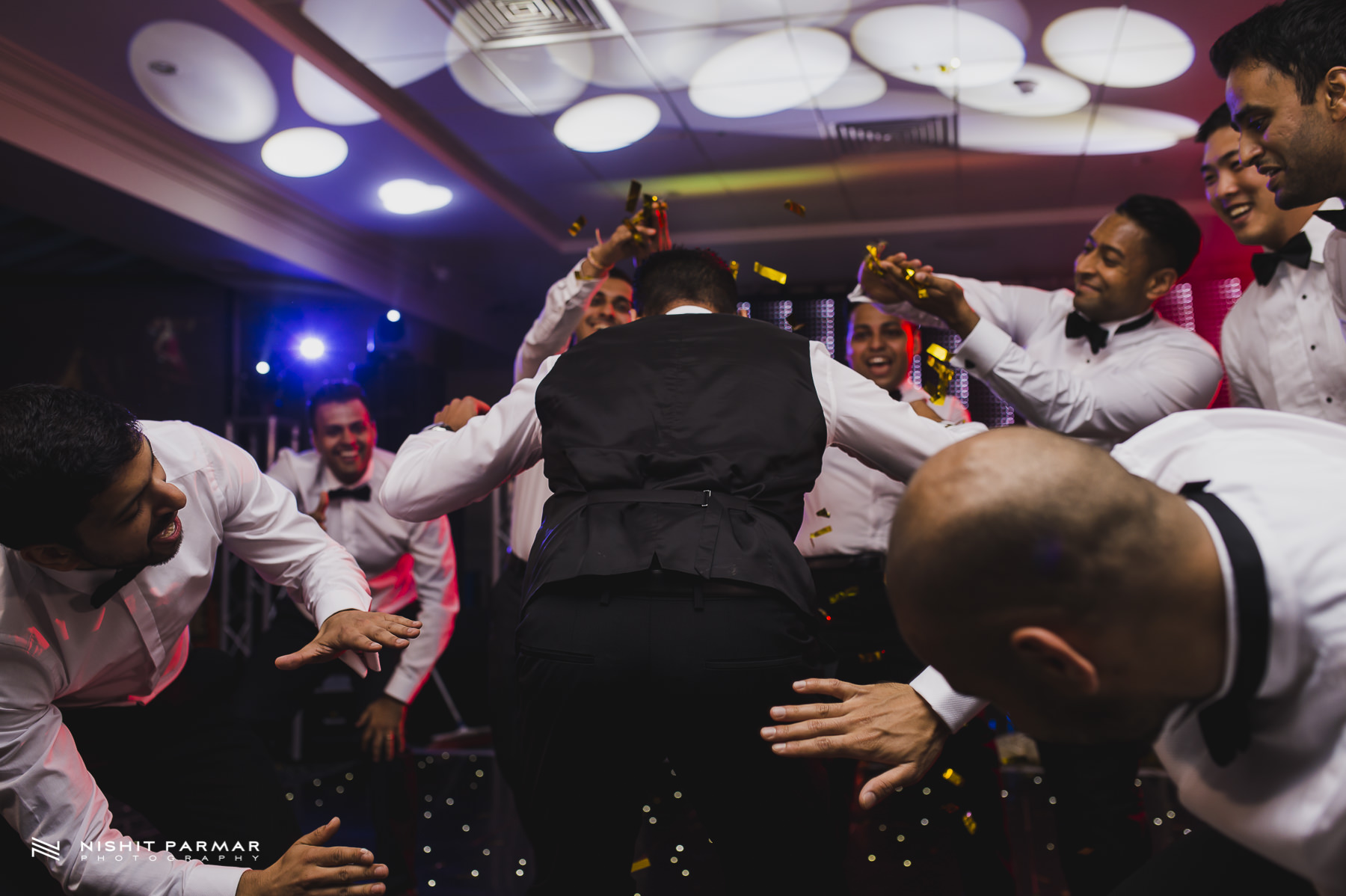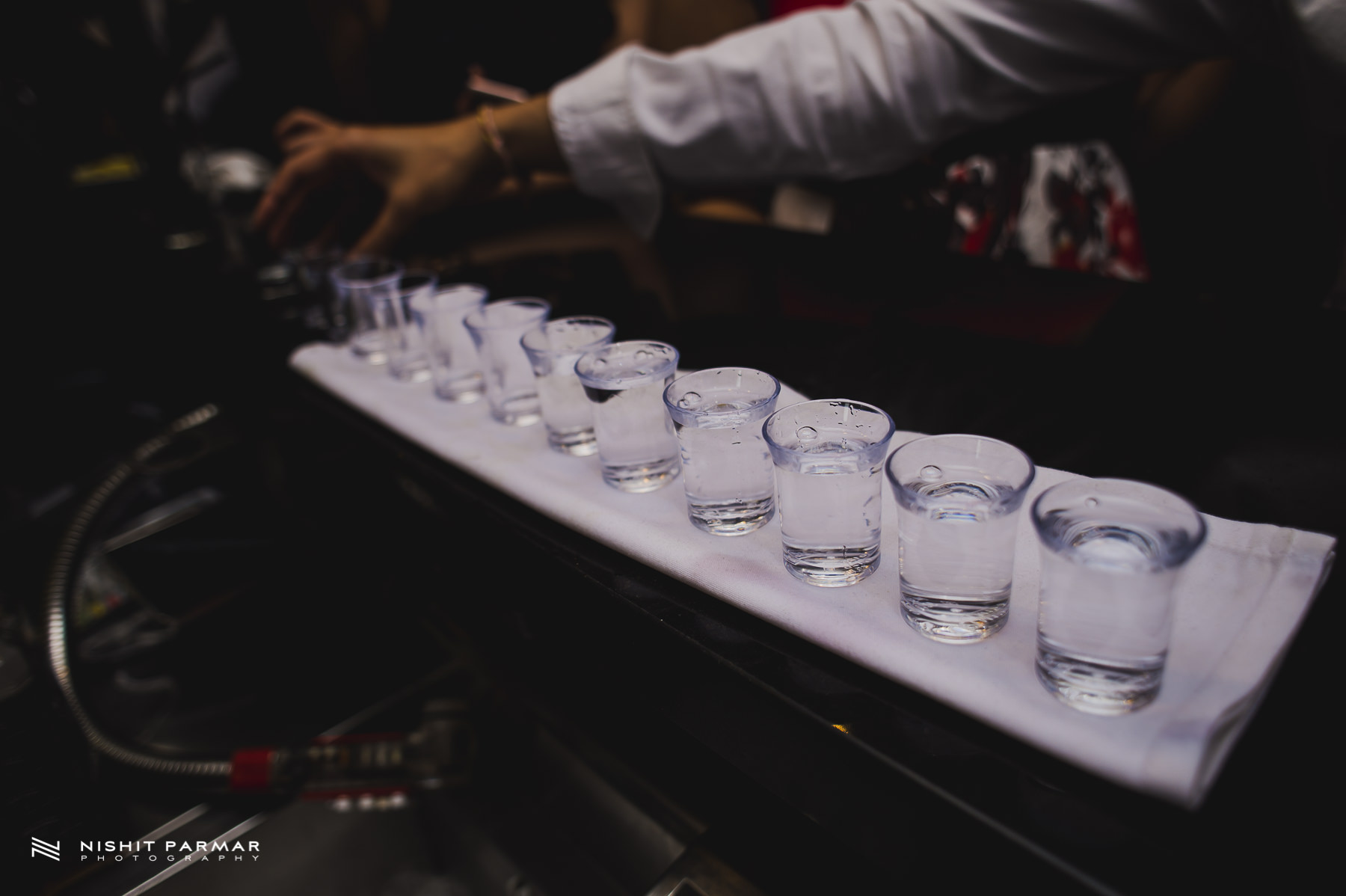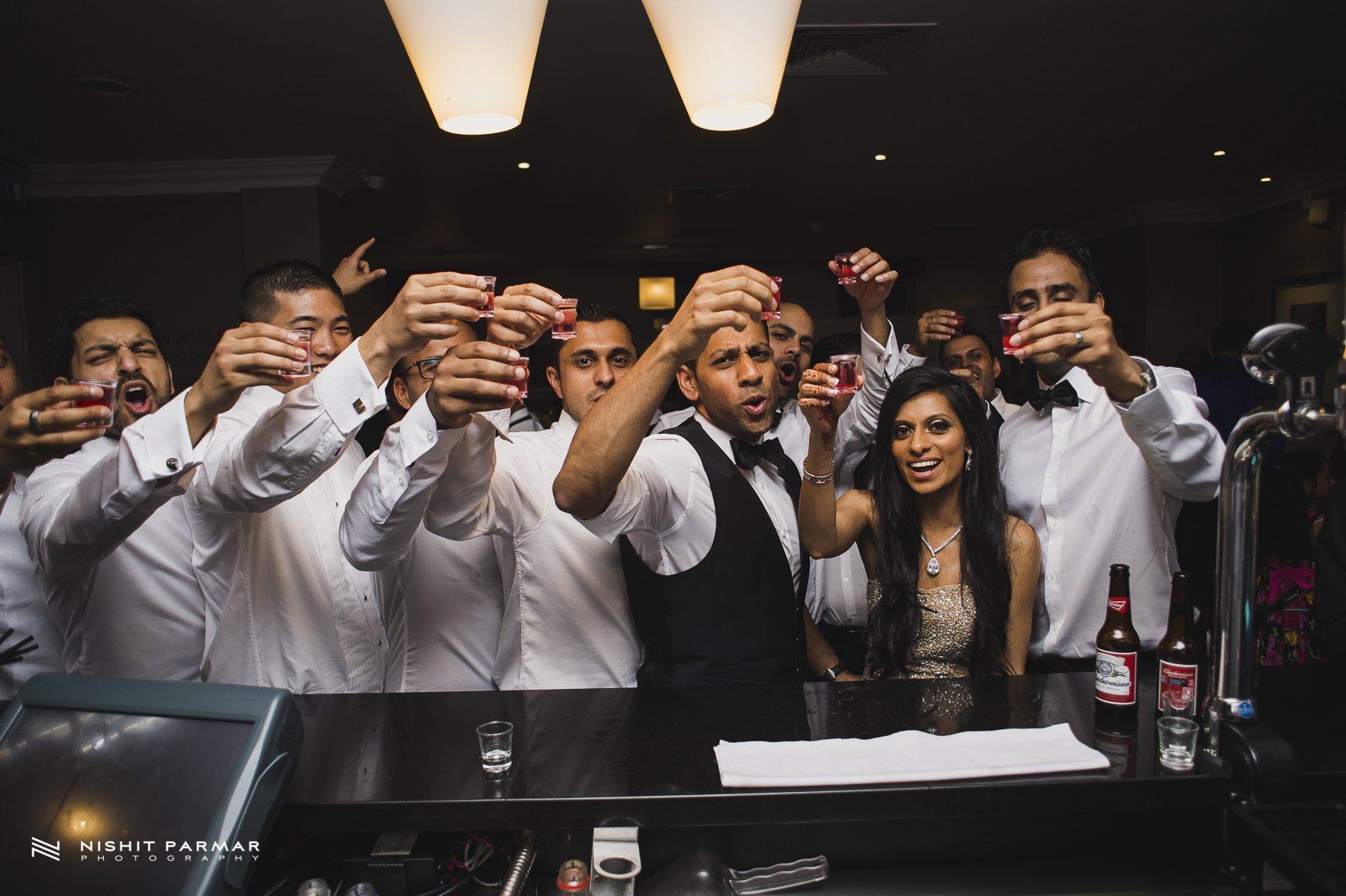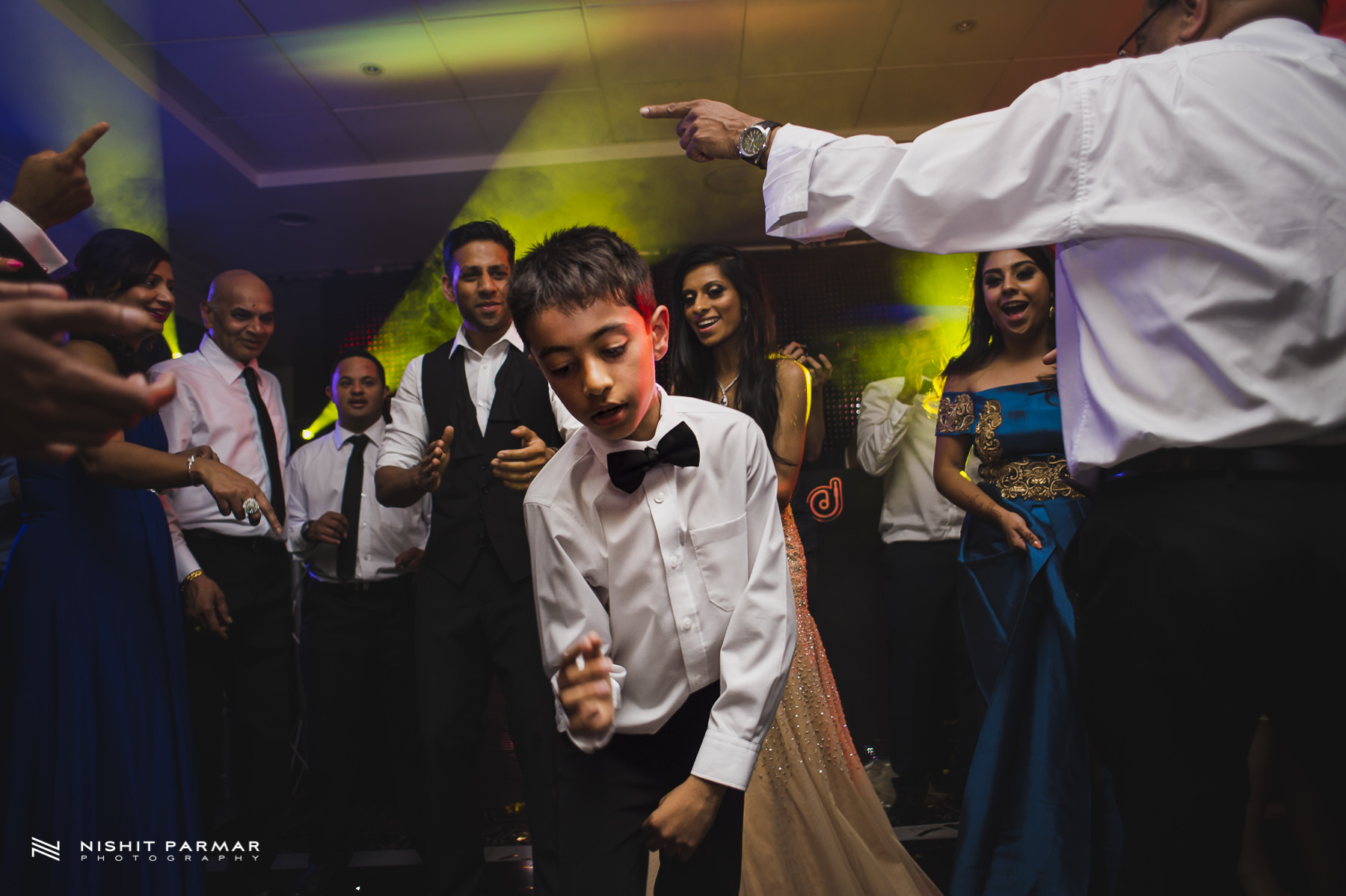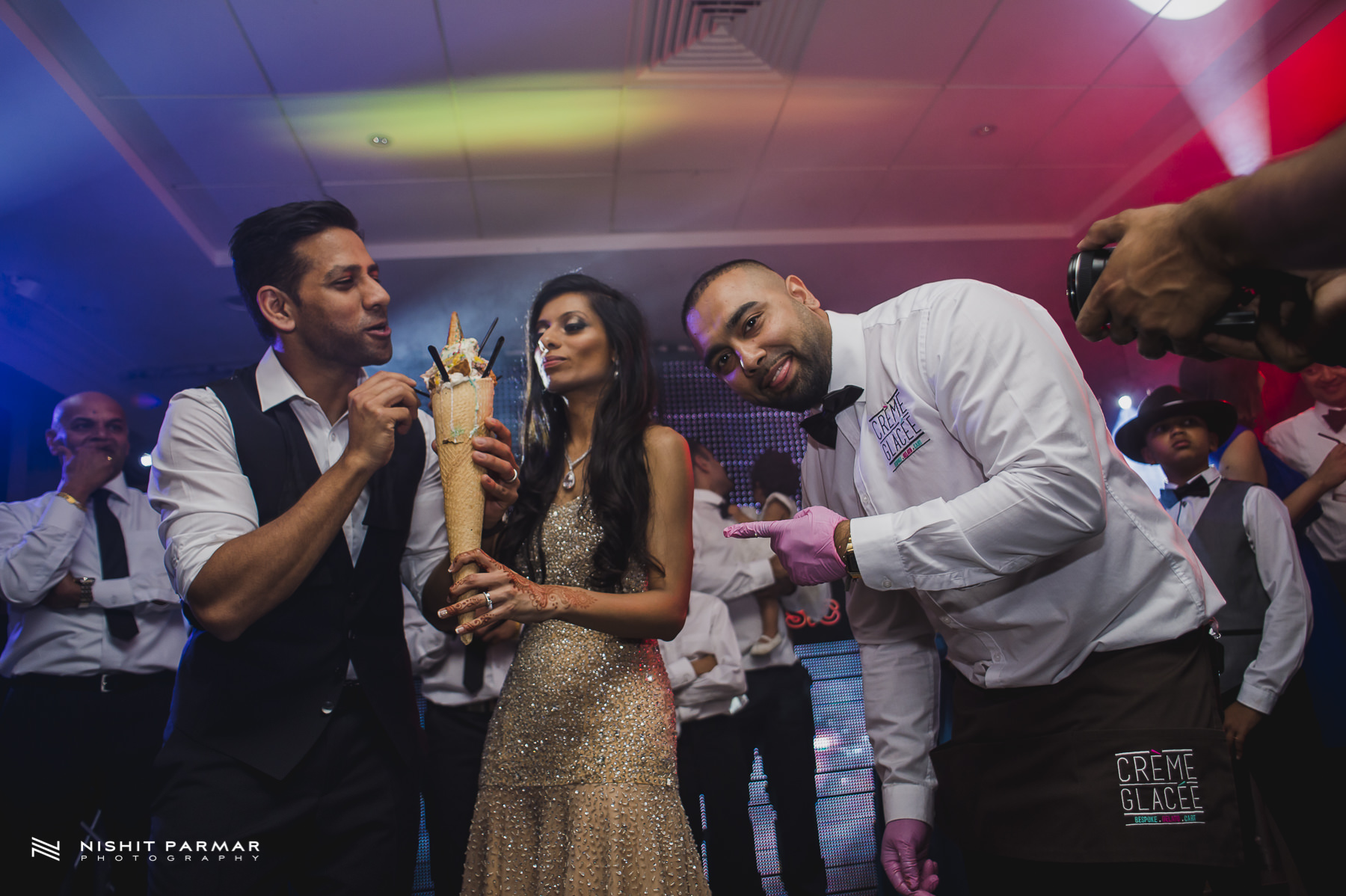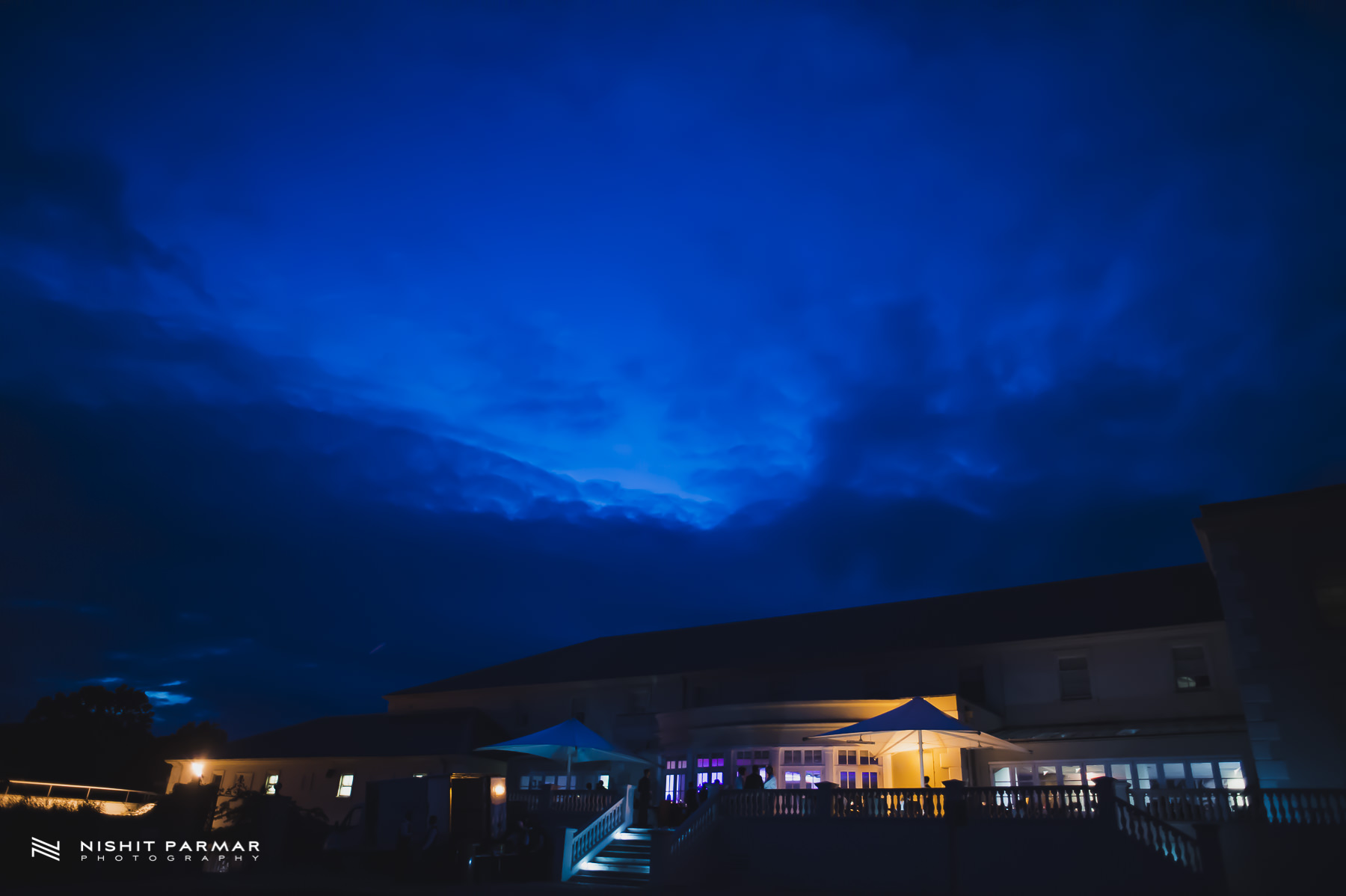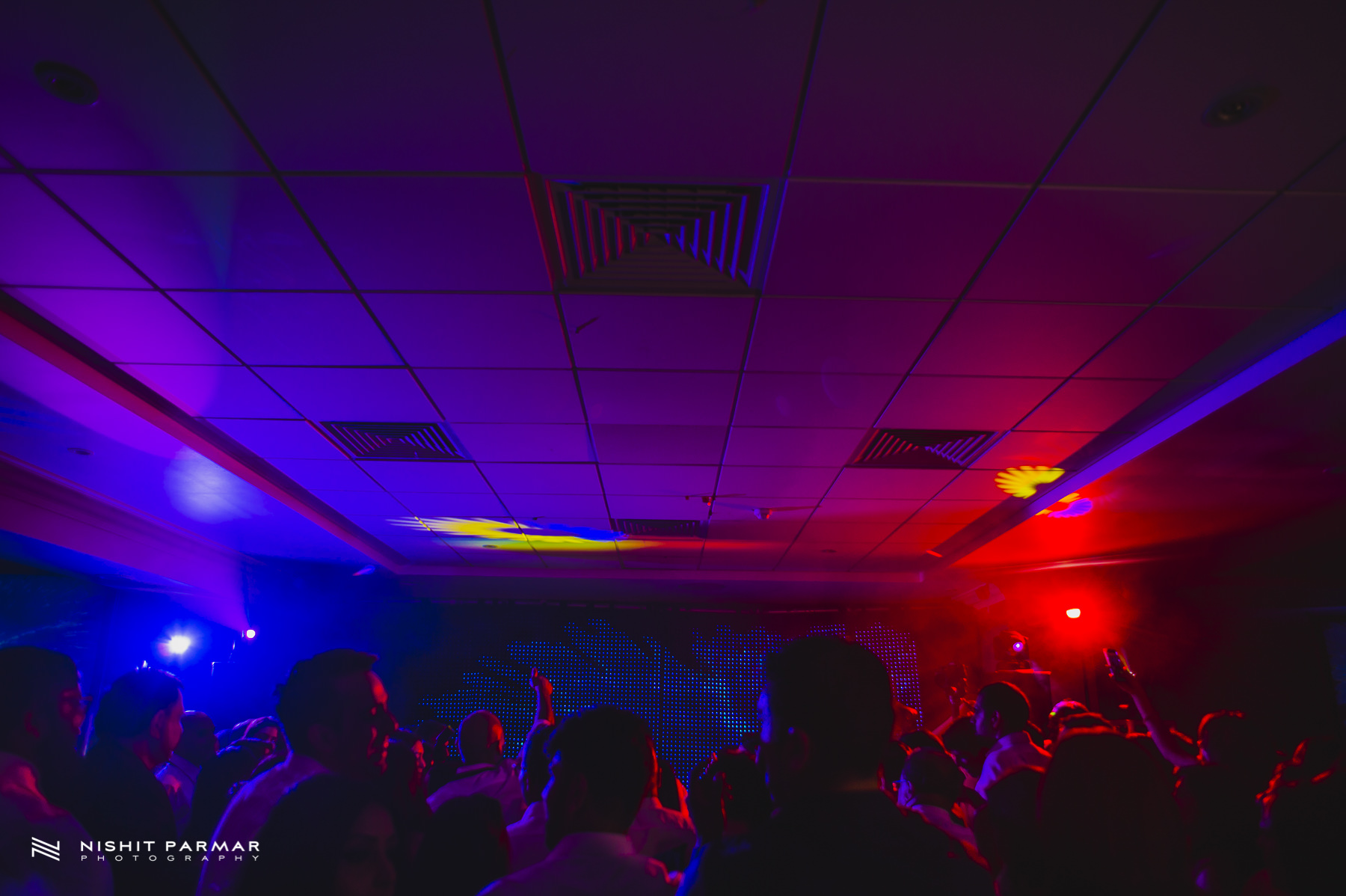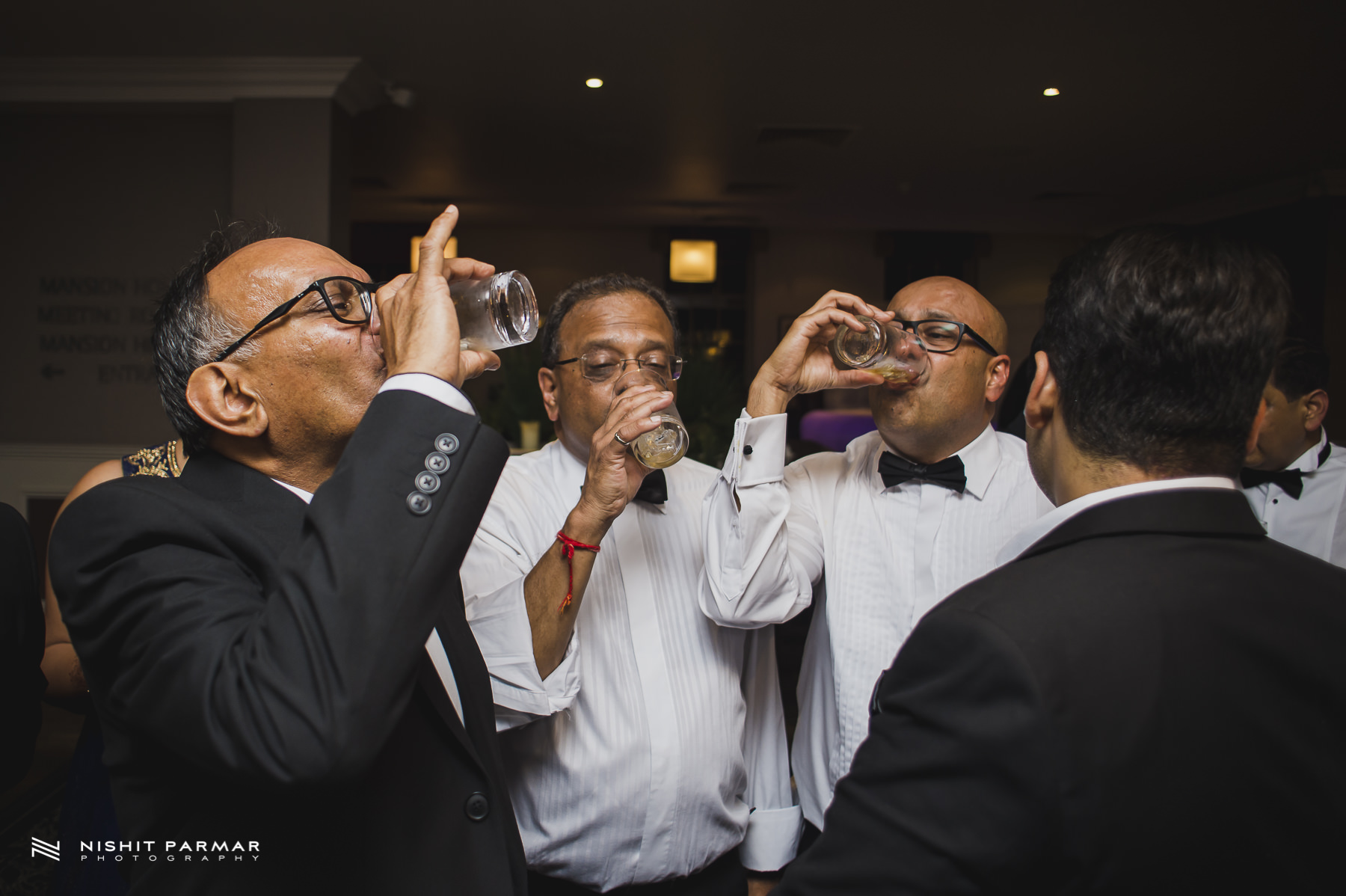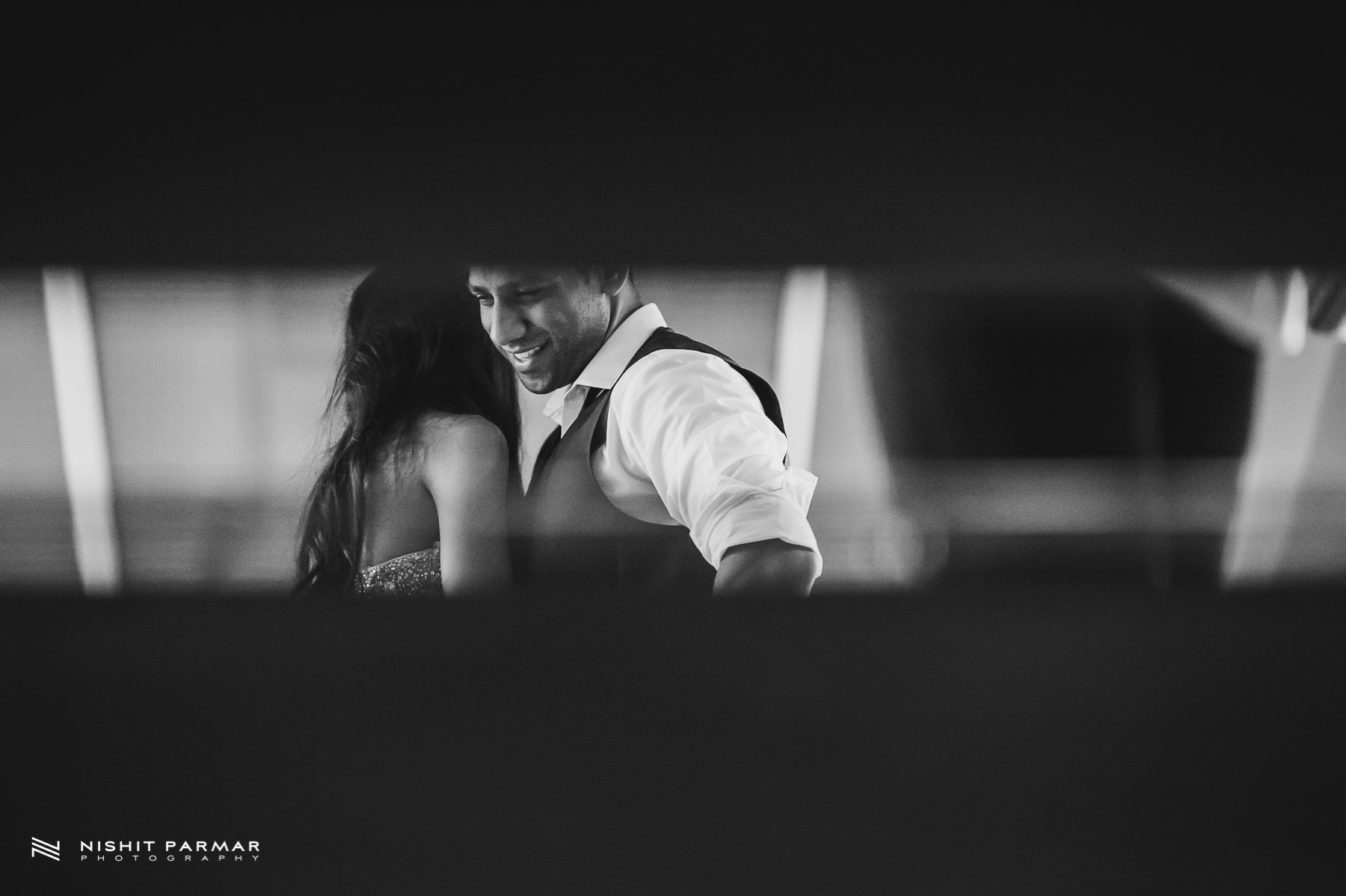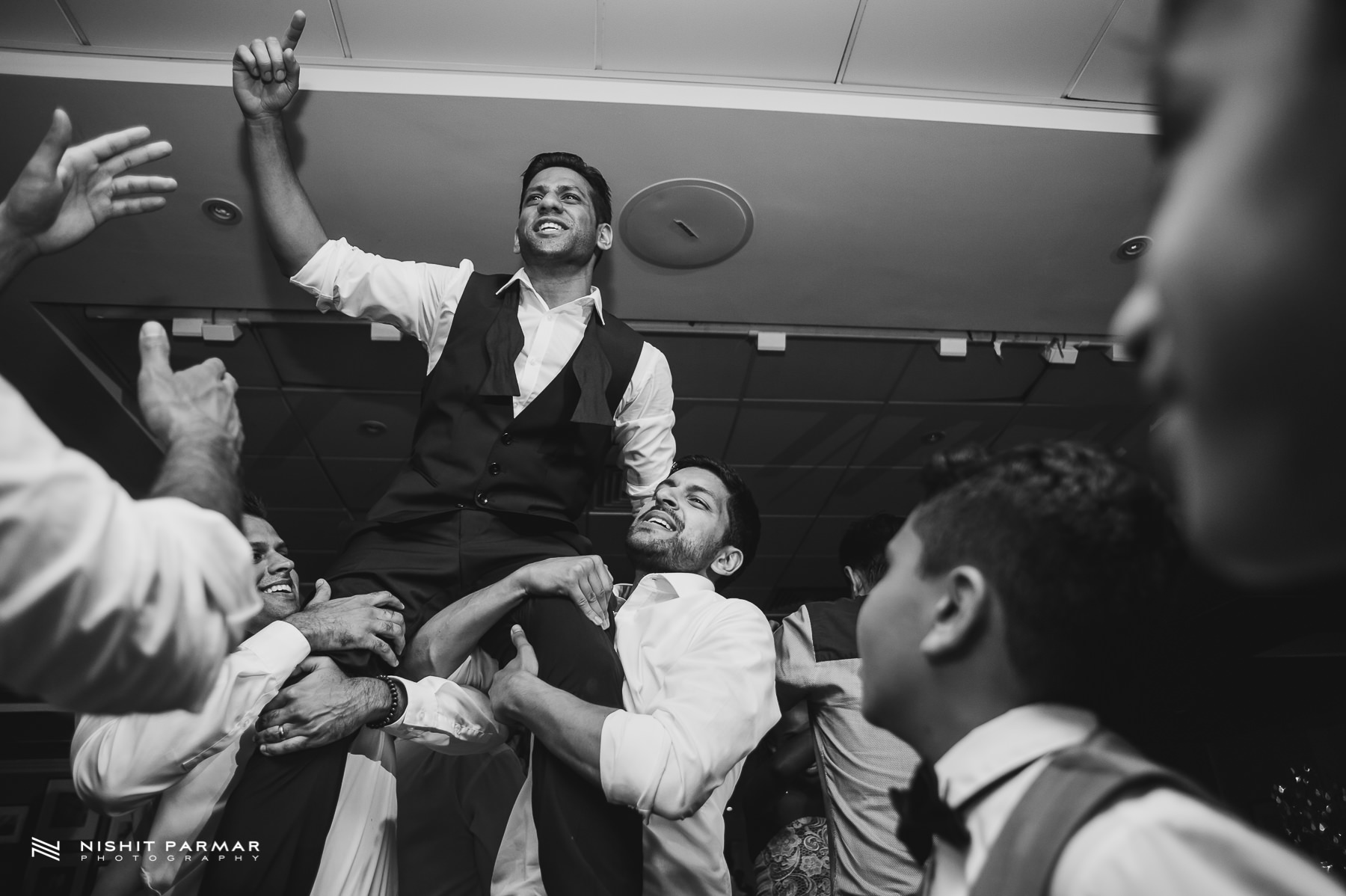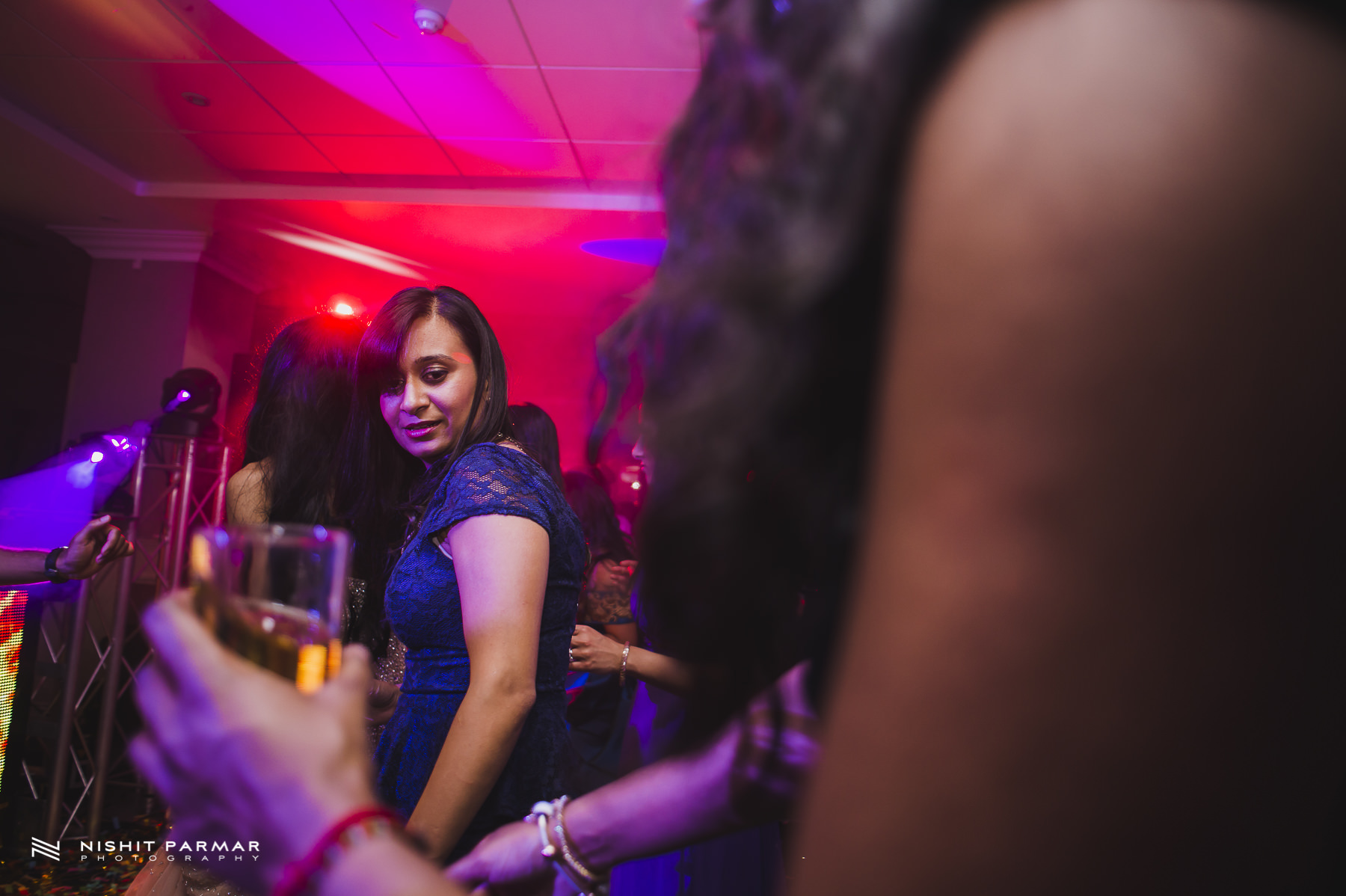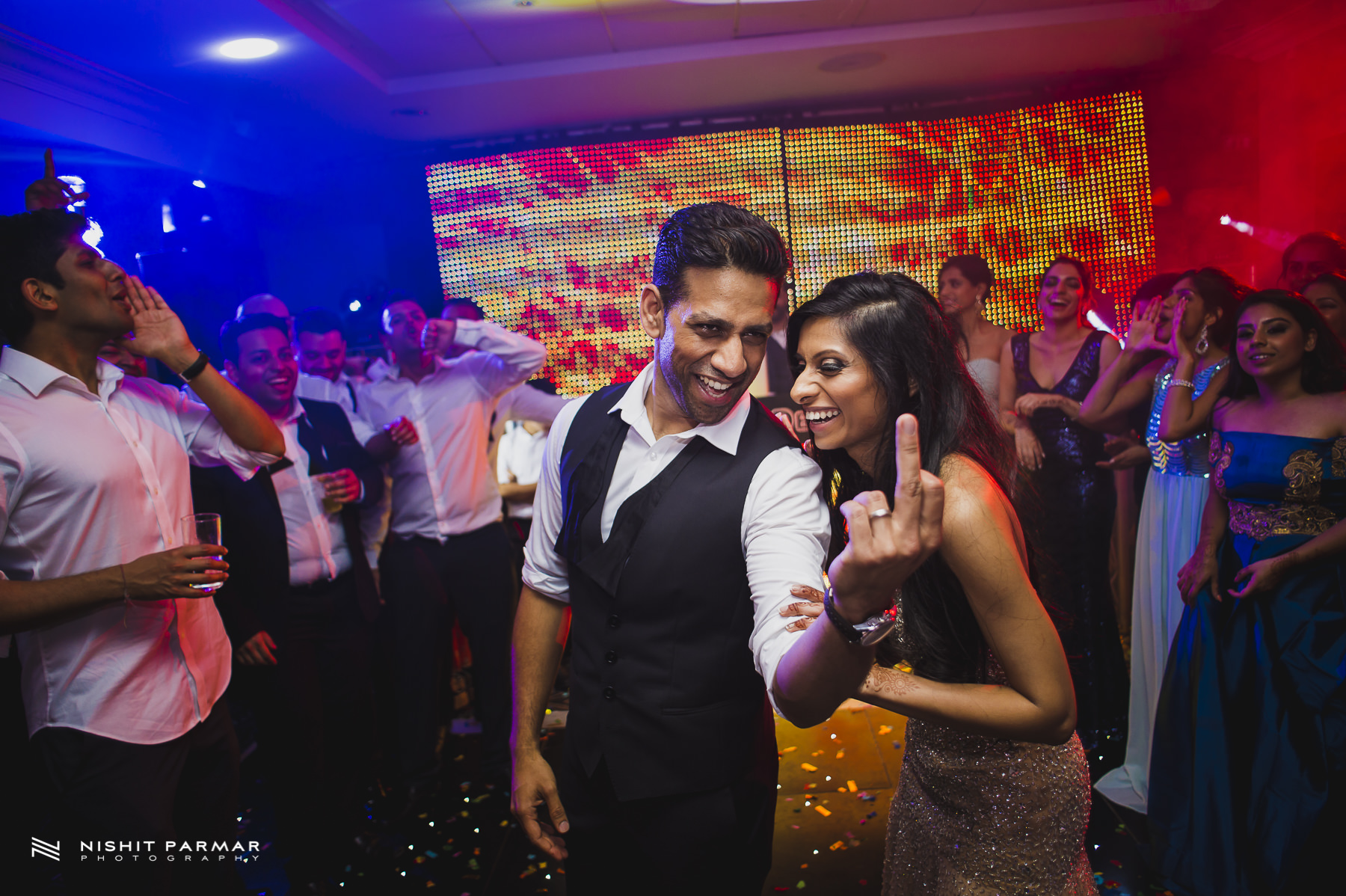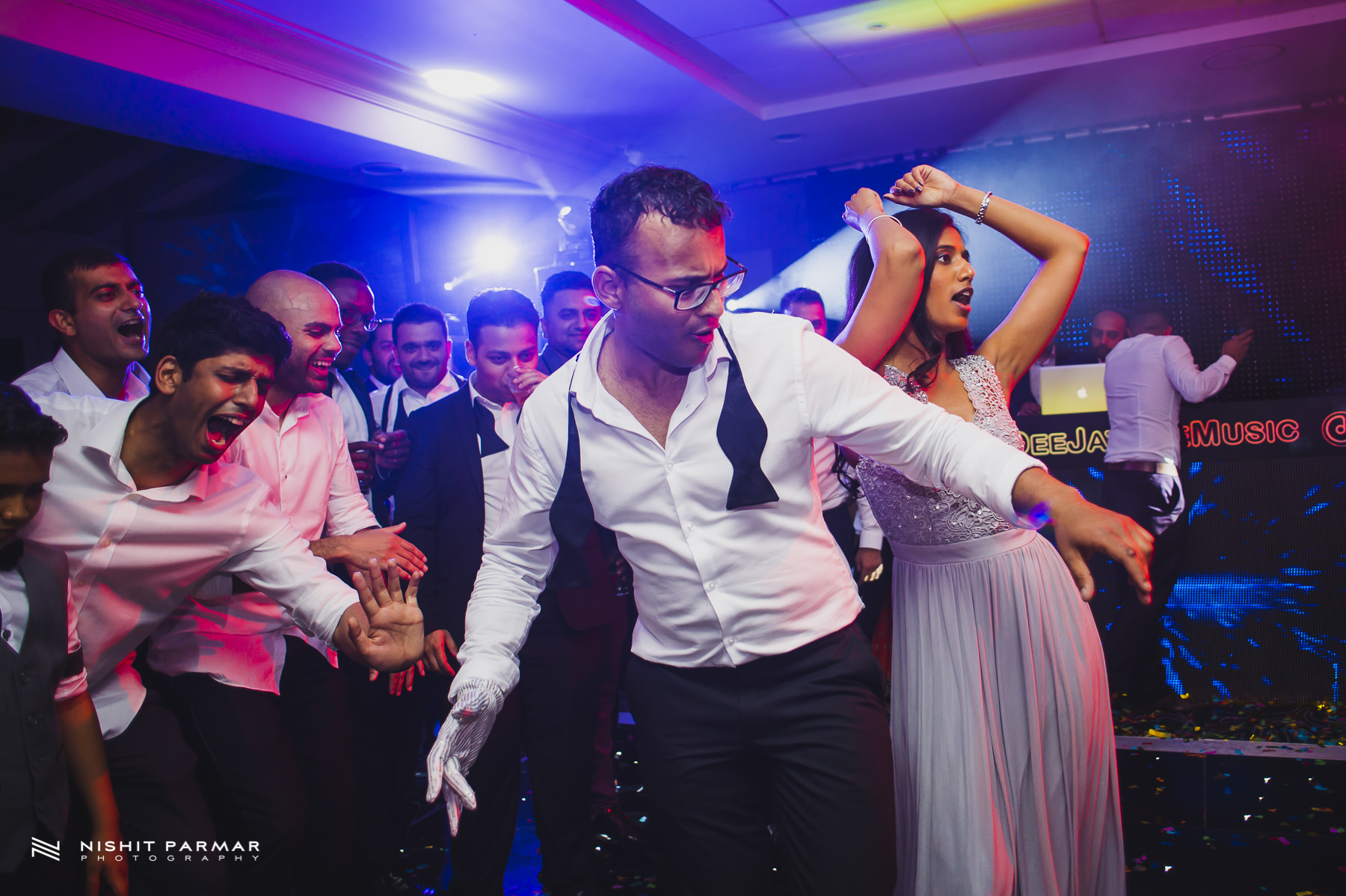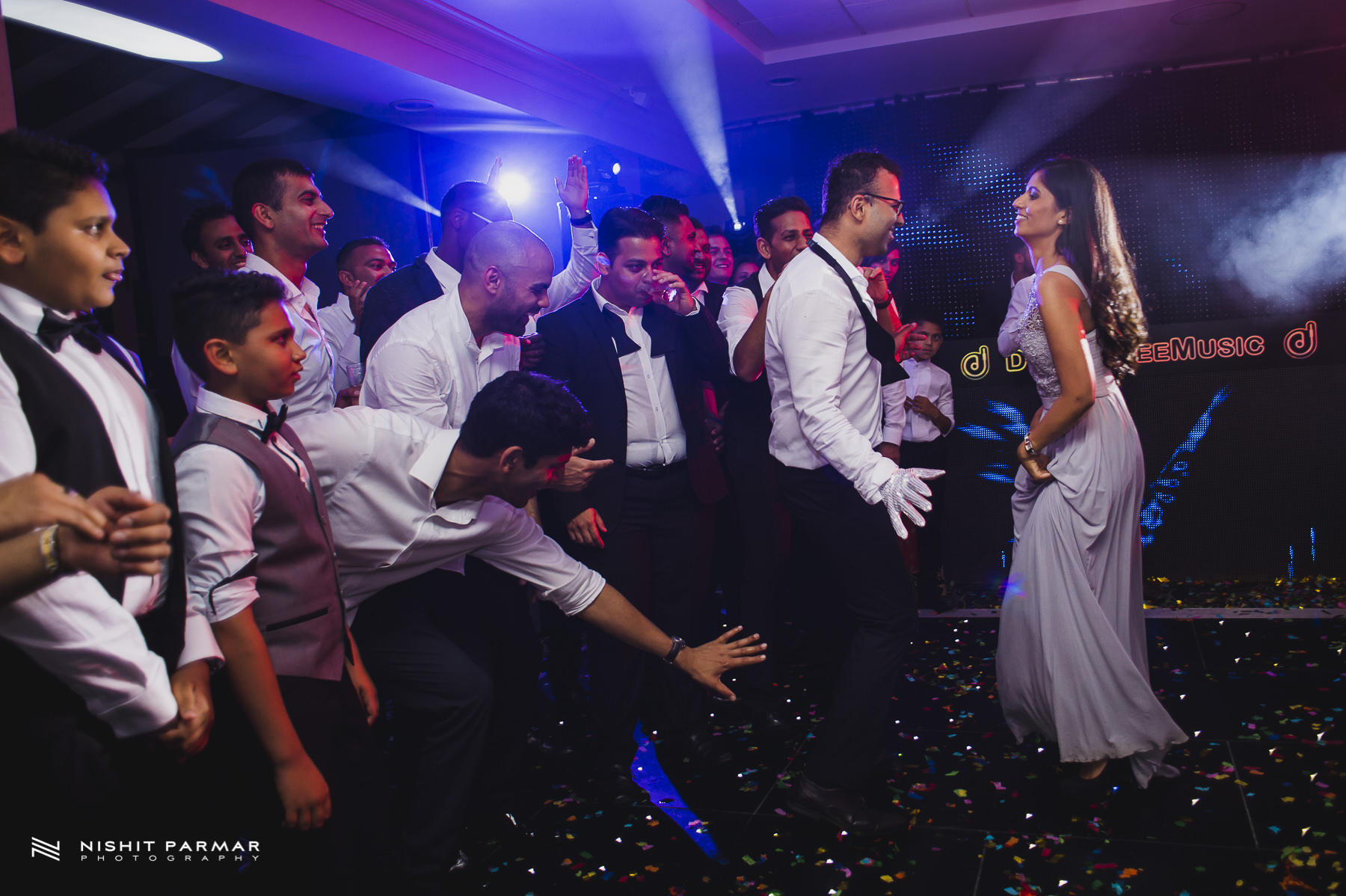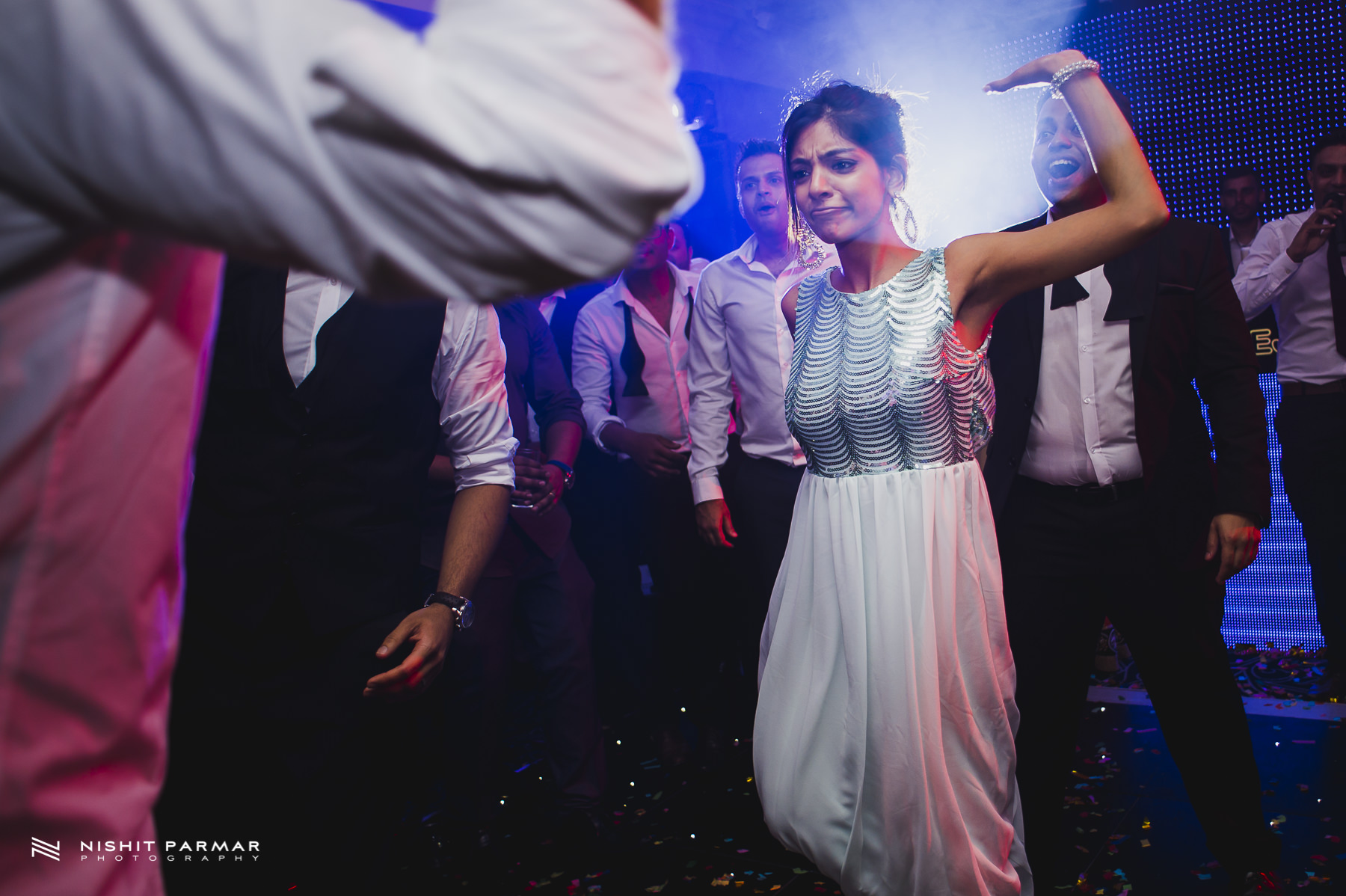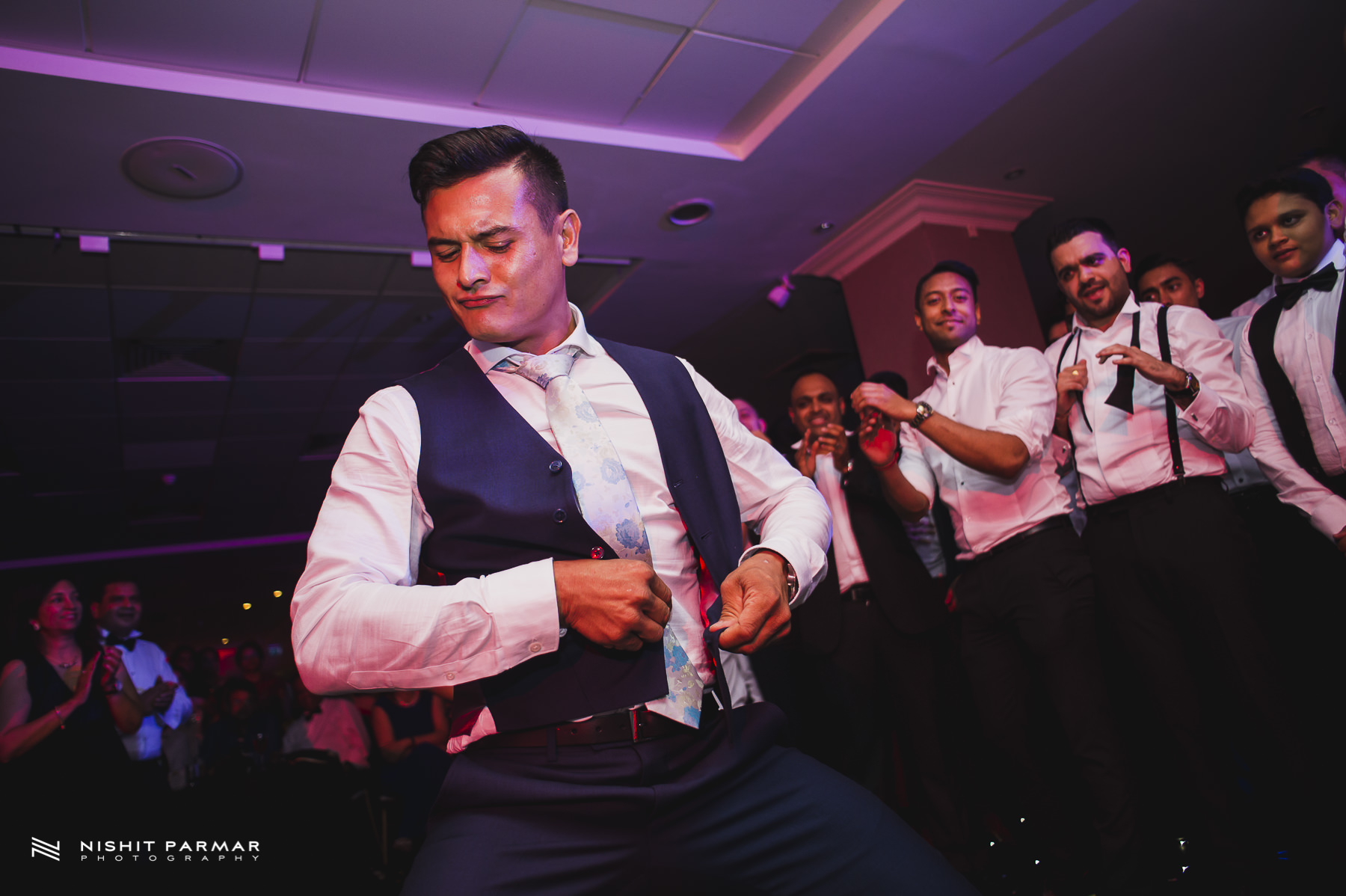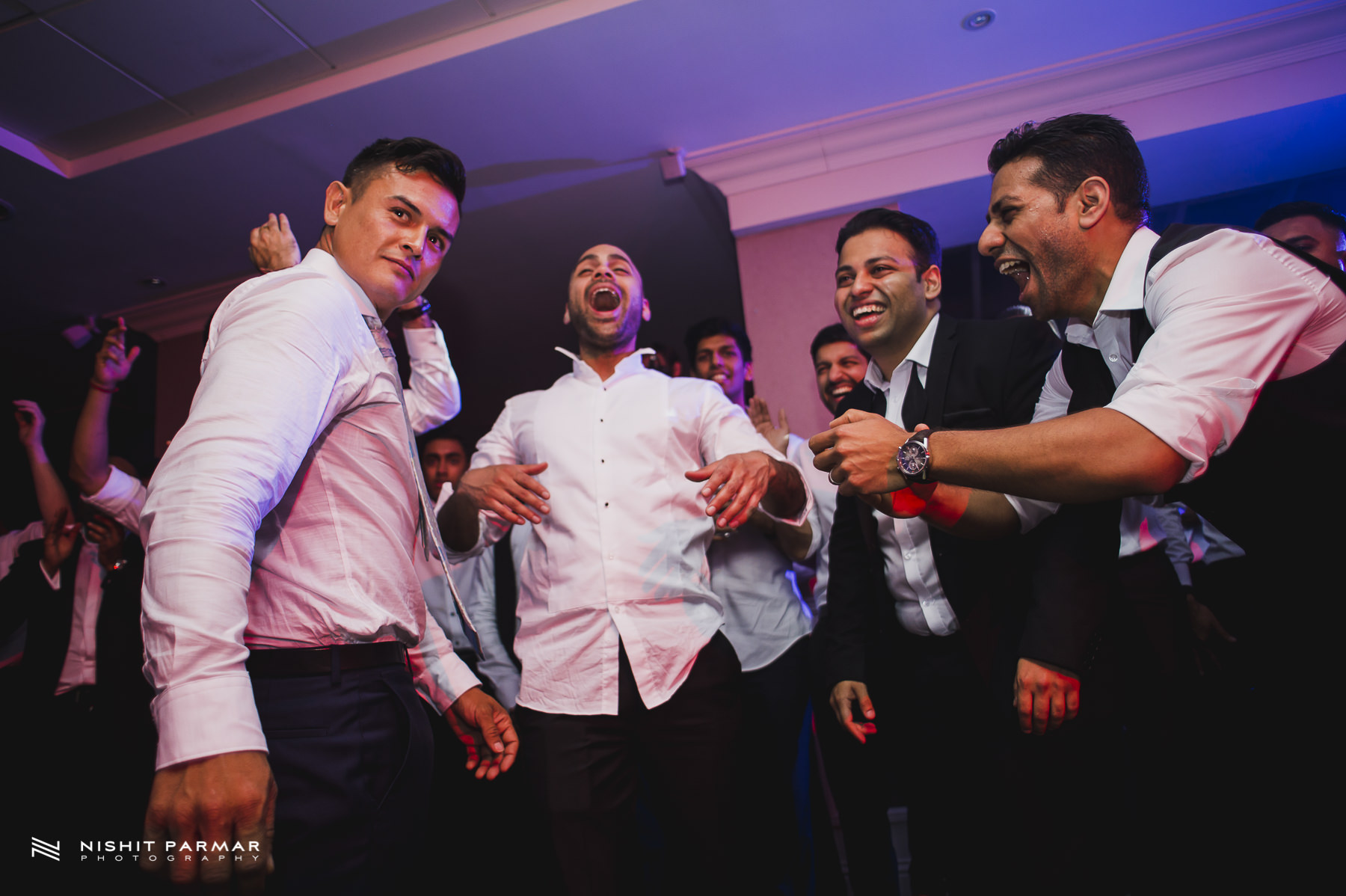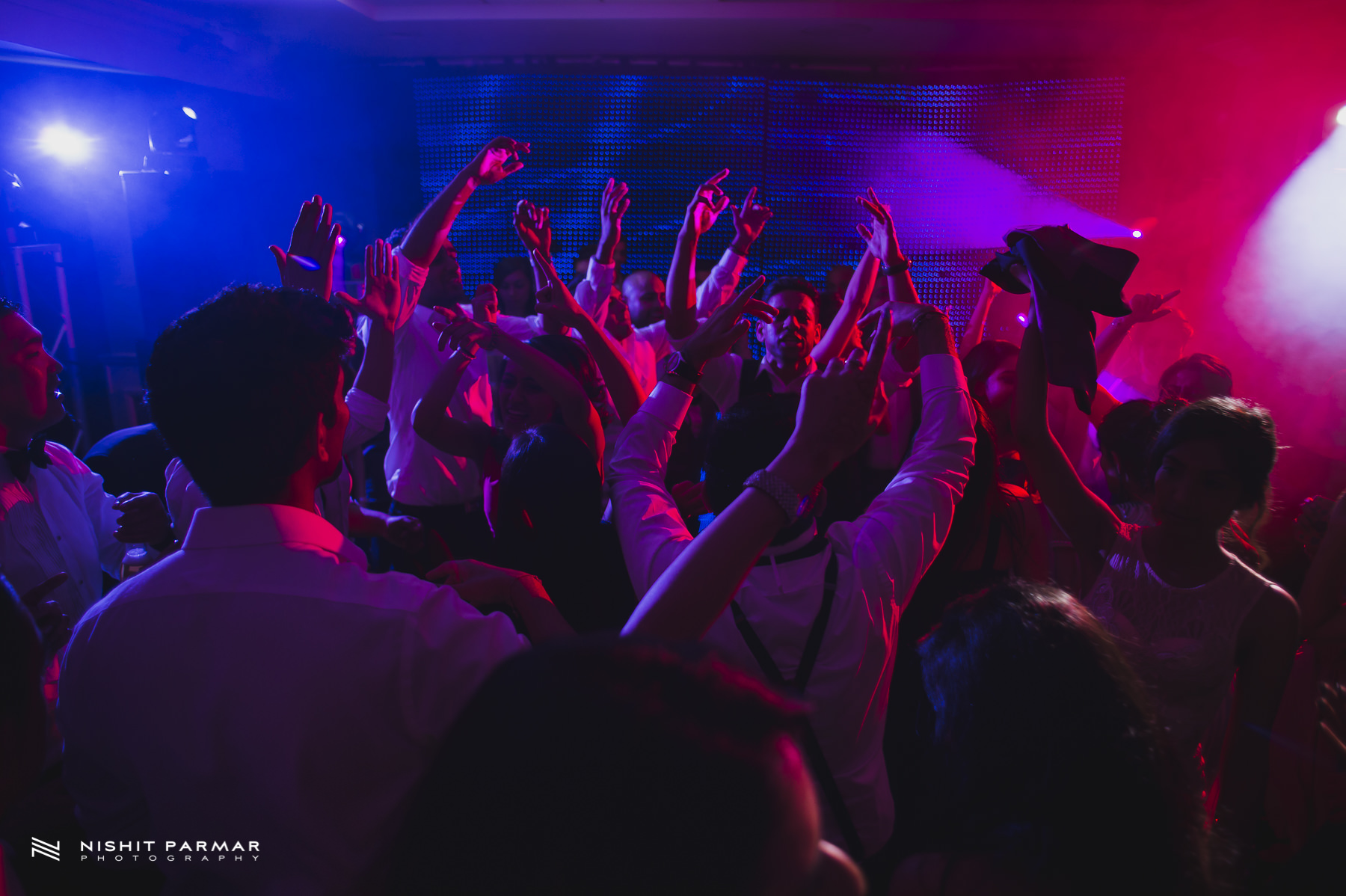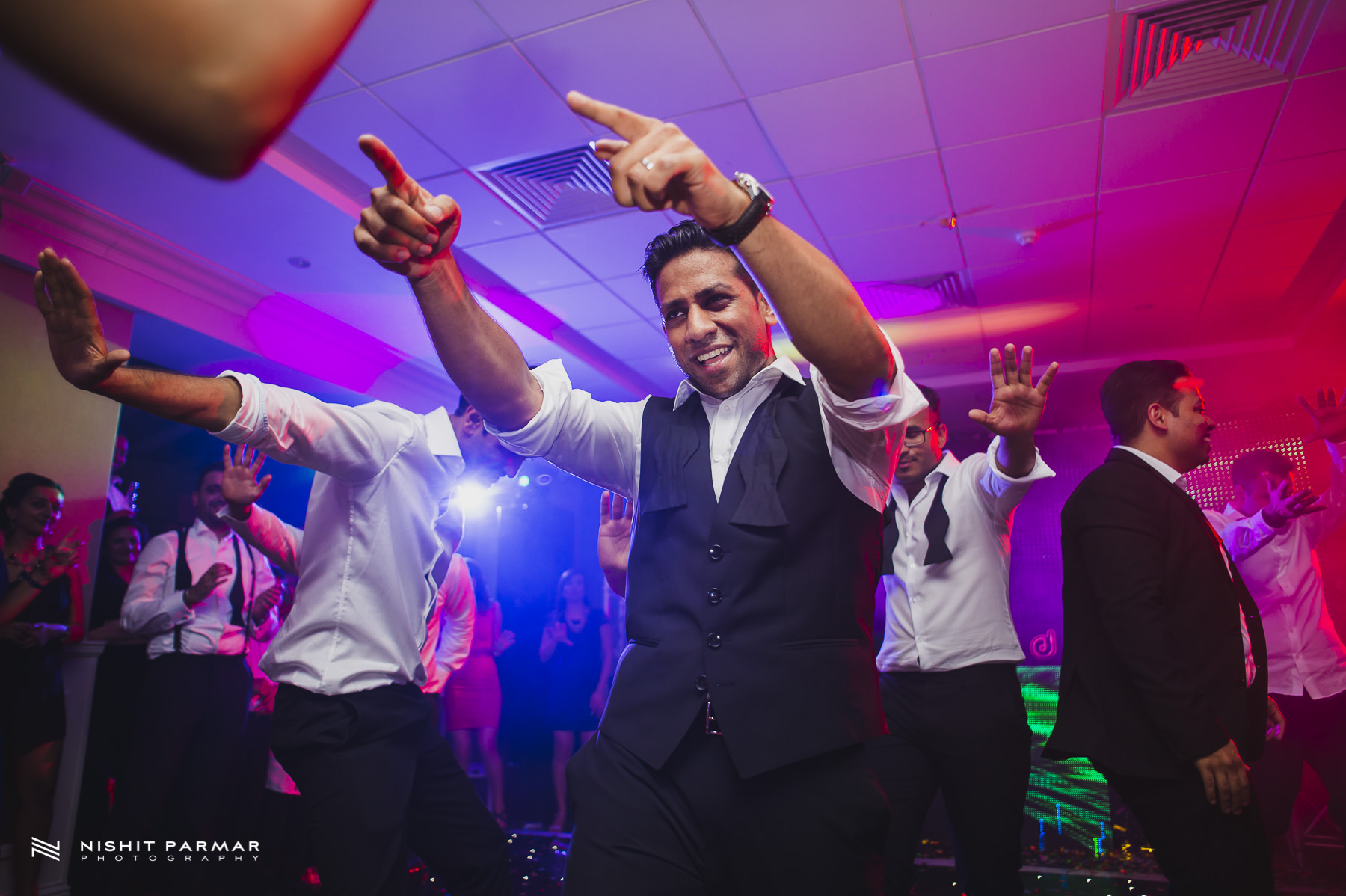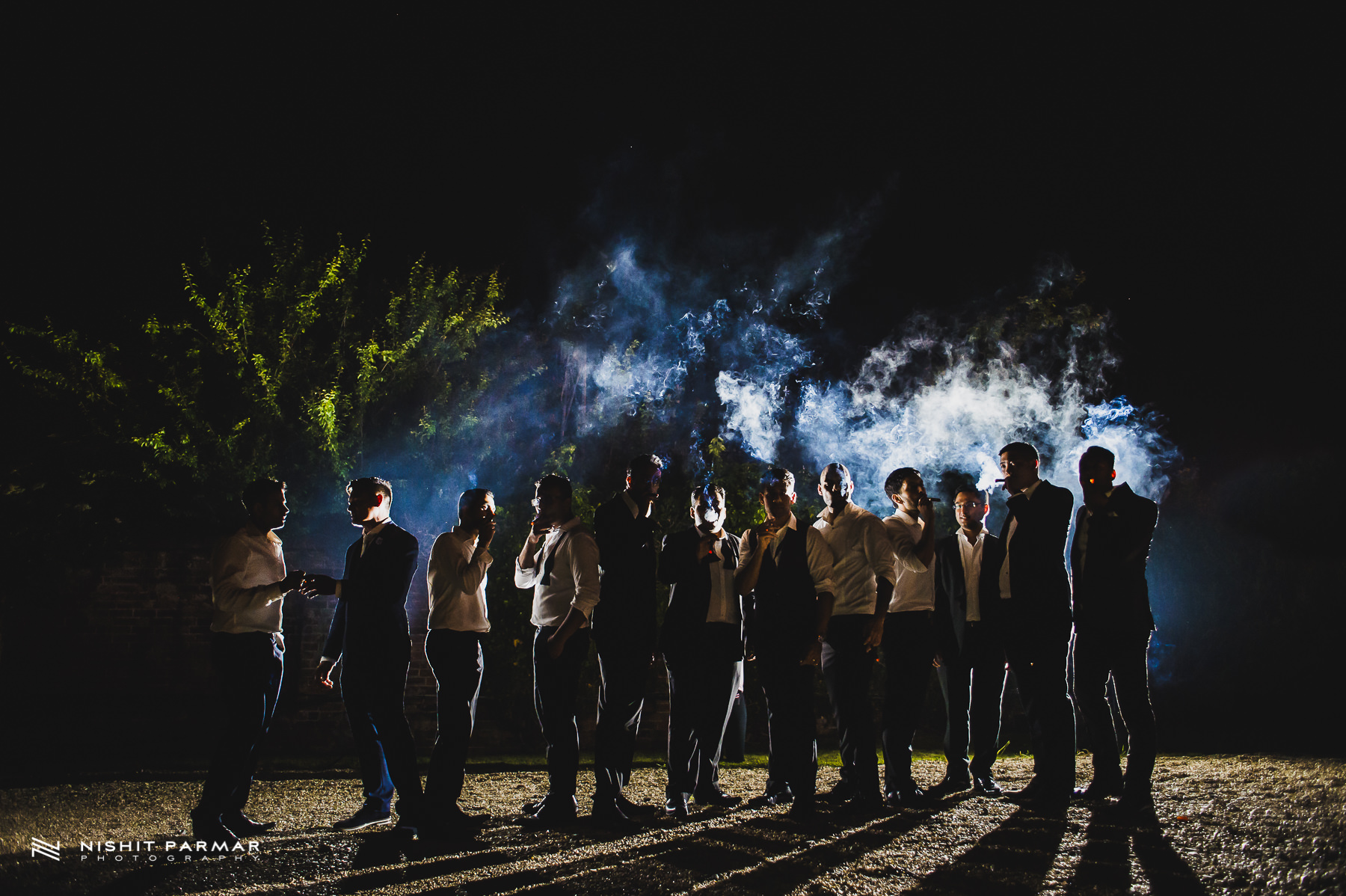 Thank you for taking the time to view and read this blog post. If you are currently organising your Wedding and looking for a easy natured, professional photographer who takes beautiful natural photos then do not hesitate in contacting me for prices and ideas for your wedding events.
Nishit Parmar Photography – Contact Me
Like at www.facebook.com/nishit.parmar.photography
Follow @NishParmarPhoto
07771 934190