Weddings in Mayfair are beautiful, opulent and fun affairs. Aparna's and Daniels was this and so much more! When I first met Aparna (or Appi as she is affectionately known), she spoke about her Church wedding in real depth and then talked to me about how much fun her party would be.
It is true that this wedding day was very different to what I am normally used to. With this being a Christian Wedding at the Universal Pentecostal Church, there were a few ground rules which we needed to adhere to, mainly around movement during the main parts of the service. This did mean a little creativity to have multiple angles photographed, but I think I managed it.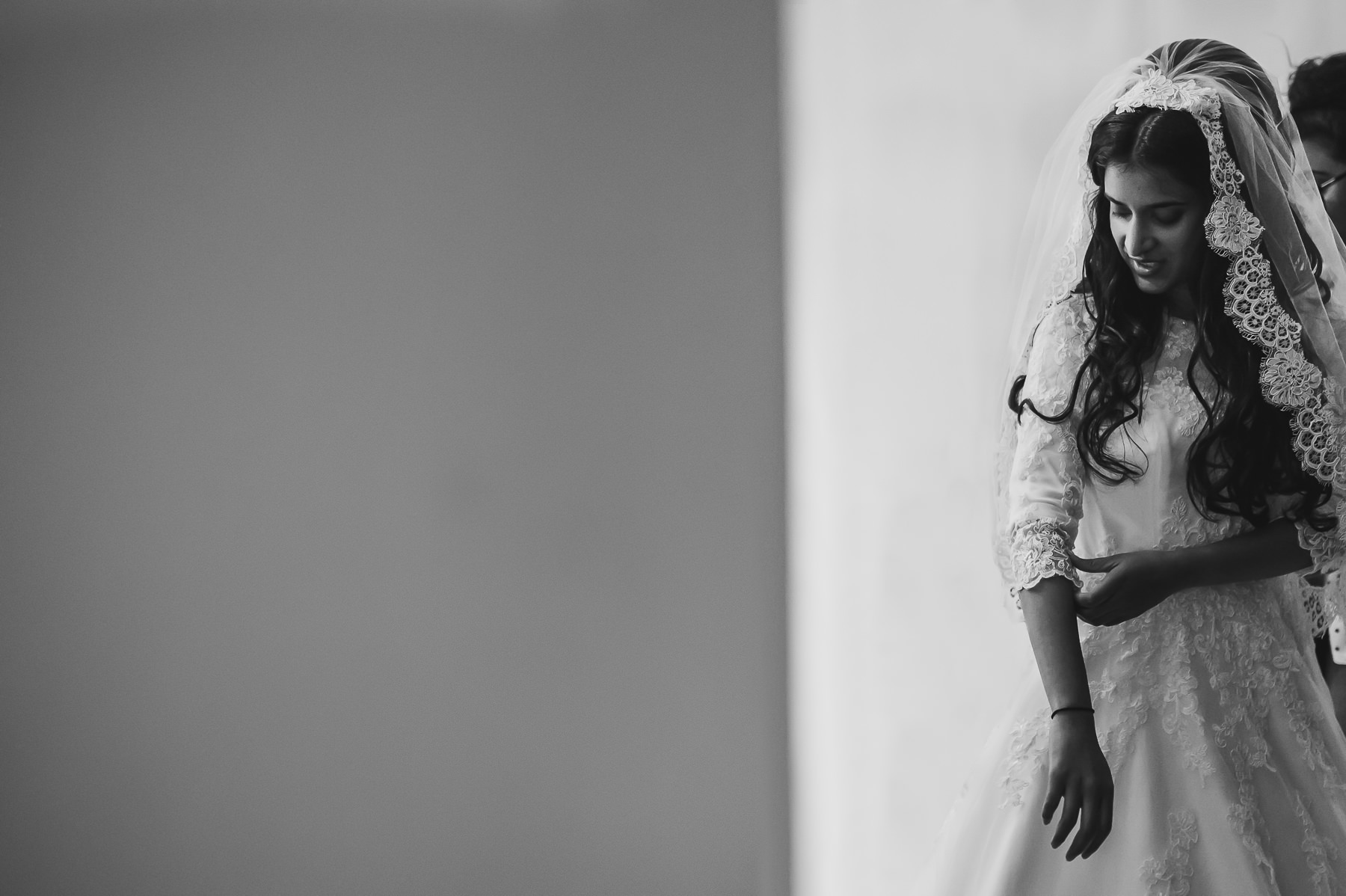 Bridal Getting Ready and Morning Prayer
The morning of the wedding started with Appi getting ready in East London surrounded by her family and close friends. It started with a prayer held in the house led by the nuns from the Church. The energy that prayer created was felt by every person that was in the room and it was a privilege to be able to witness something so important.
Daniel got ready in South London in a house he had rented for the morning. Surrounded by his friends, it allowed for a quite relaxed morning which meant any nerves he may have had never materialised.
The Universal Pentecostal Church
The ceremony was held at the Universal Pentecostal Church in Brixton. It is a wonderful venue which exudes character. With the large flowers used to dress the venue and everyone arriving in their best outfits, it made a wonderful sight to photograph. As most of Appi's friends hadn't seen her until her entrance, when she did enter, the room was lit up with smiles and happiness.
The ceremony itself was led by the pastor who gave a beautiful reading and then led everyone in prayer and hymns. It concluded with the exchanging of Bibles, a custom which I found both interesting and enlightening.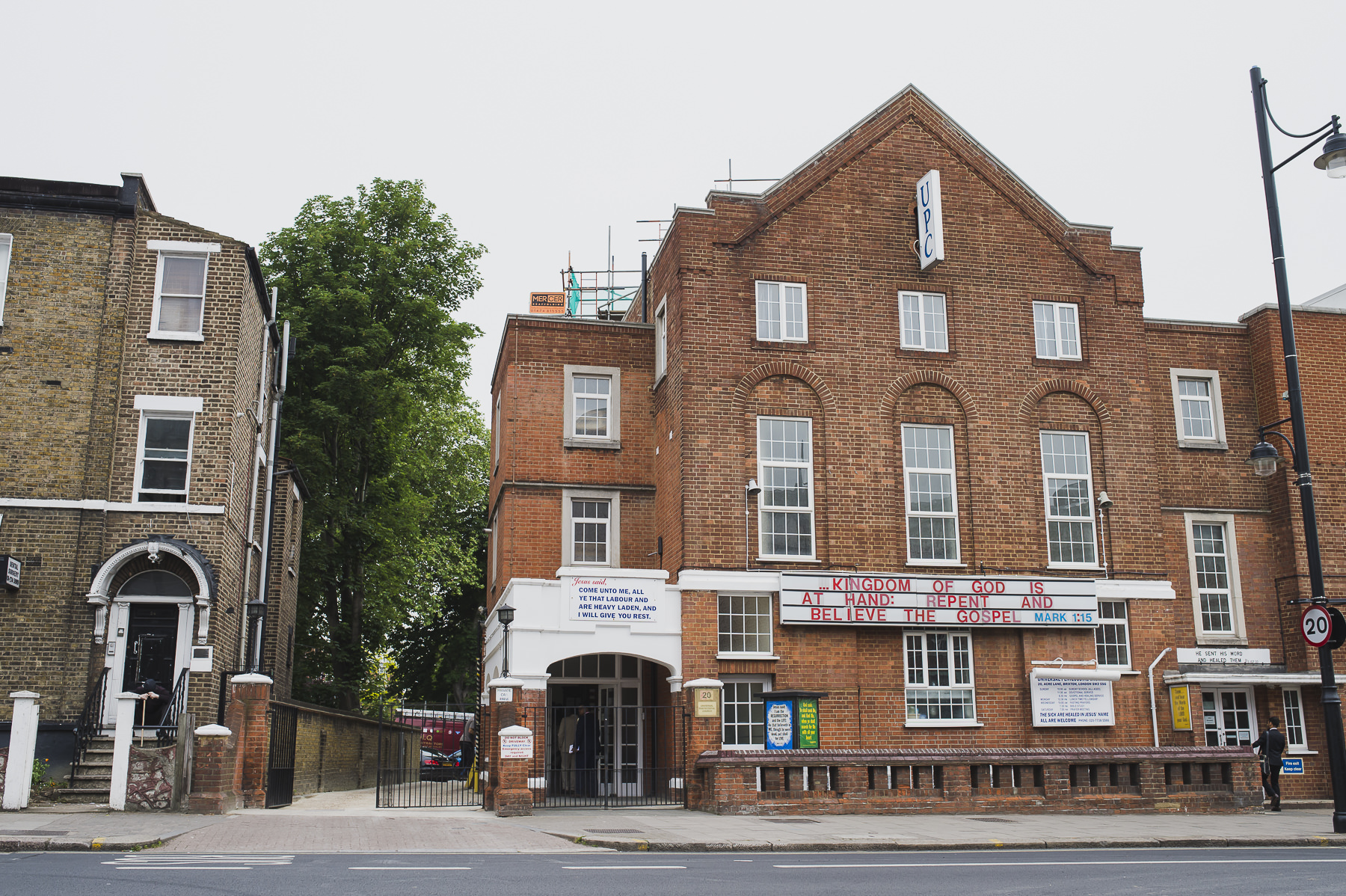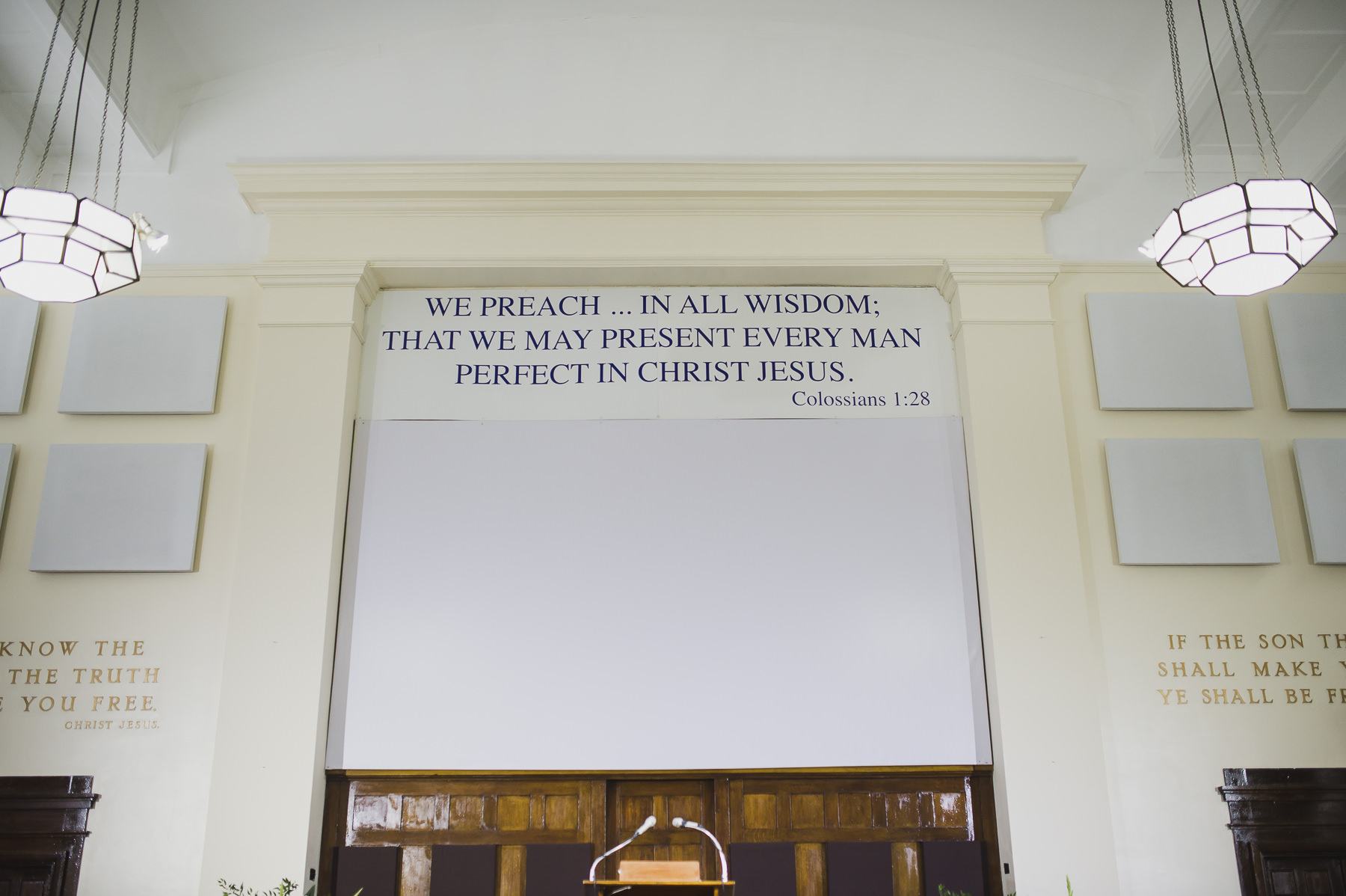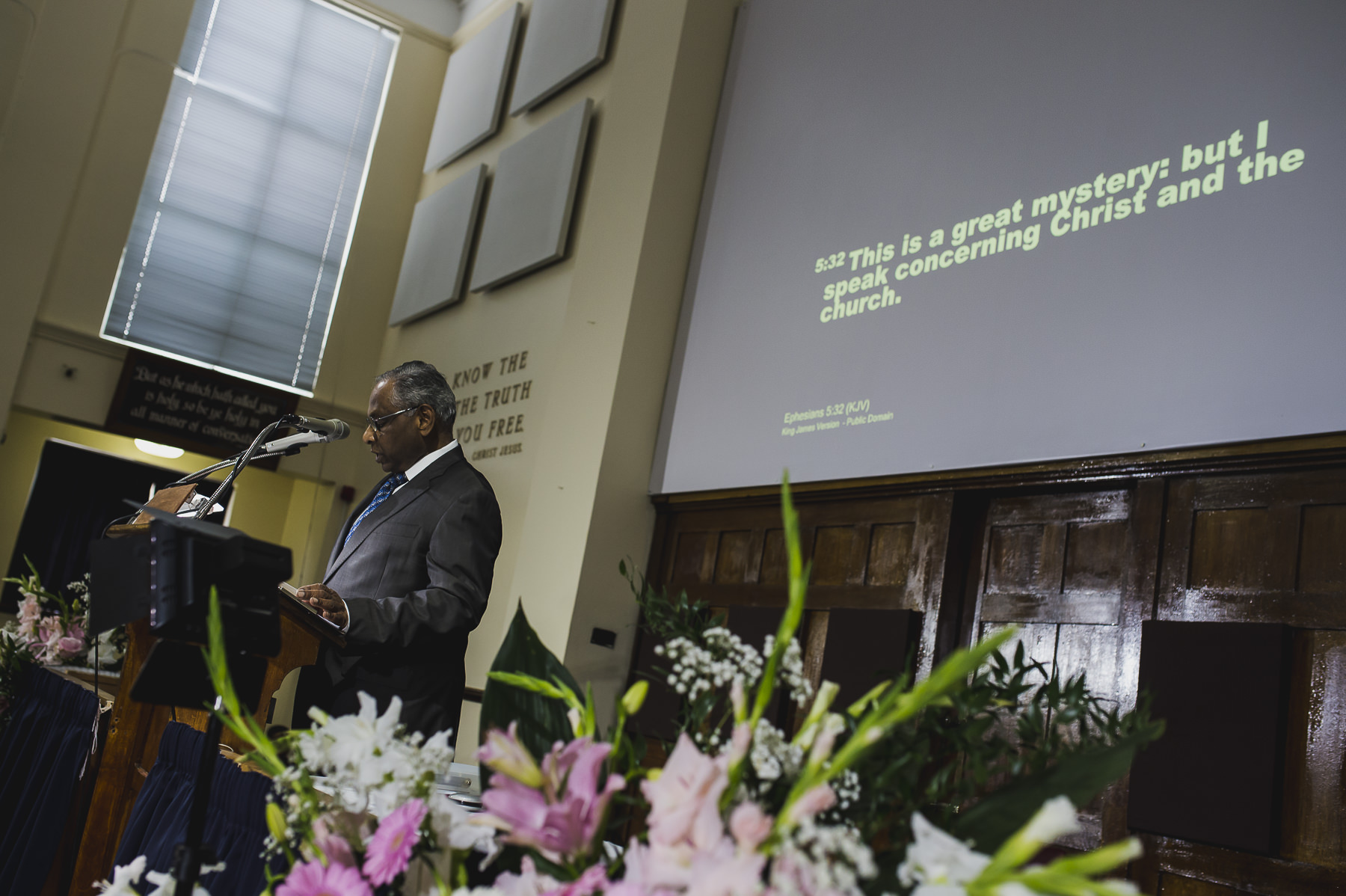 The Millennium Hotel in Mayfair
Once the ceremony concluded, everyone made their way to the Millennium Hotel in Mayfair. The Millennium Hotel is described as a Luxury Hotel with views overlooking Grosvenor Square. It doesn't disappoint. With the entrance that looks onto the beautiful square, it is a charming hotel in an amazing romantic setting in Mayfair.
The Wedding Lunch can be described as a stylish event which ties in beautifully with Appi and Daniel. The thought that had gone into putting it all together with the colours, the table decor, the cake – it is a credit to the couple in making it look as amazing as it did.
Following the lunch, the room was turned around for the reception party. The speeches were fun, embarrassing and heart warming in equal measures. I especially loved Daniel's speech and dedication to his mentor. The party was hosted by effervescent Bee Sounds who played an amazing mix of music to not only start the party, but keep it going into the late night.
I would like to end by thanking Daniel and Appi for placing their trust in me for their wedding. It was truly an honour and a pleasure to photograph their big day. It has been a long time coming, but I am so very proud to share a small selection of pictures from their wedding. Please enjoy.