Vinay and Alpa's Beautiful Hindu Wedding and Reception at Oulton Hall
I first met Vinay and Alpa nearly 2 years ago when I shot their Engagement Ceremony in London, so when they came to me to ask me to shoot their wedding, there was no way I was going to say no! And I am so glad they asked me!
Oulton Hall

This is the perfect location to get married. A glamorous location even. As you turn into the sweeping driveway, past the Oulton Hall sign at the entrance and up to the 18th Century Country Mansion, only one word can be used to describe this venue. Breathtaking.
It is certainly majestic, but there is an element of 'down-to earth'ness about the place. This certainly fits in with the couple, Vinay and Alpa. With its original features, landscaped gardens, the sweeping spiral staircases and imposing statues, it was a perfect backdrop for an opulent Indian Wedding.
And if we had time, we could have played a round of golf – with a 27 hole course, I am not sure we would have made it back in time!
The Bride's Dress and the Groom's Sherwani!
Alpa had chosen a beautiful red lengha in which she looked every part the beautiful bride. A naturally beautiful lady, her Wedding Dress choice was just perfect. But equally Vinay looked dashing in his Sherwani. When Vinay originally told me about his choice of wear, I was a little unsure. But, he definitely knows his stuff and he looked amazing in his Blue Velvet Sherwani (yes, Blue Velvet)!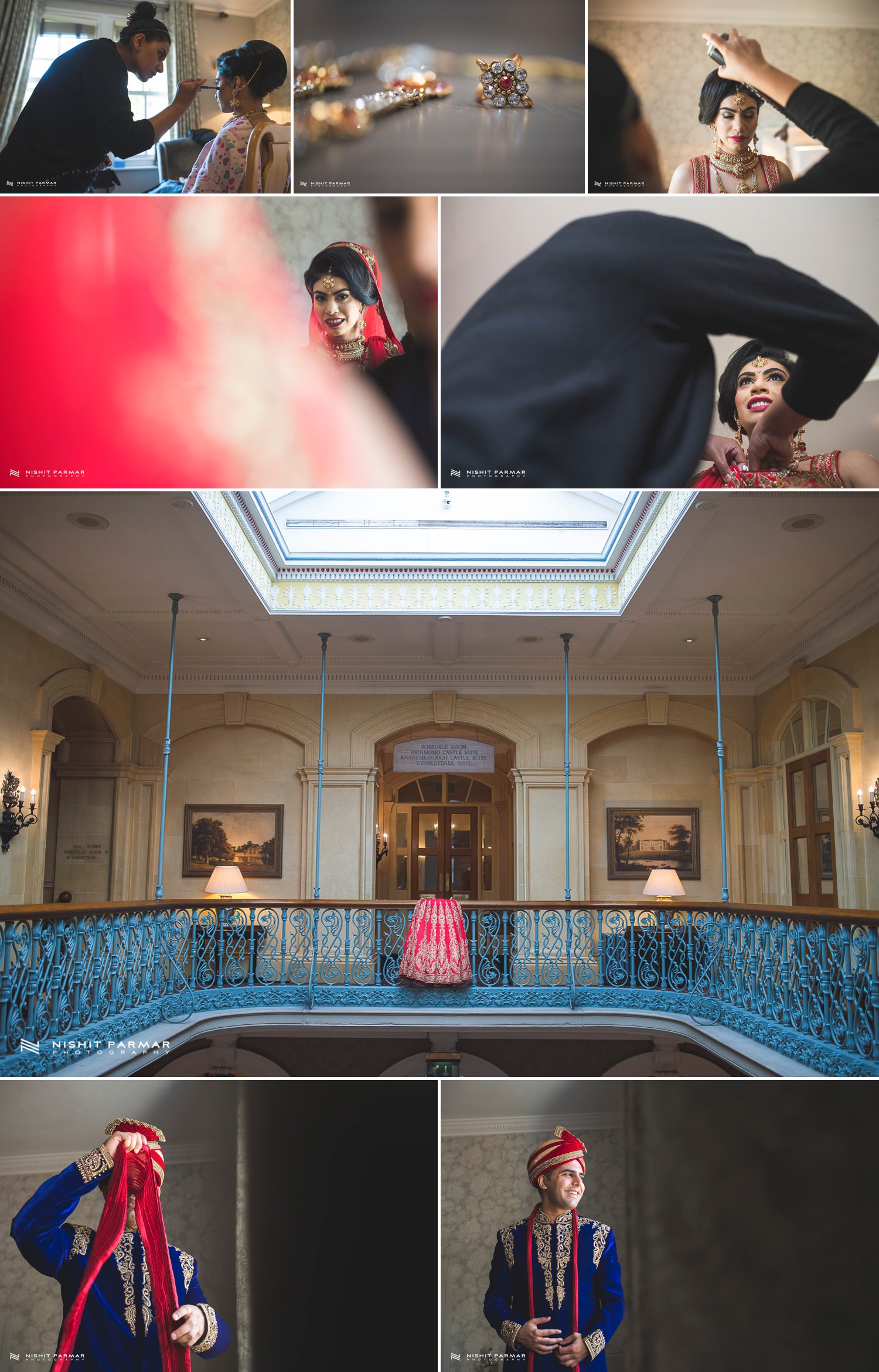 The Hindu Wedding Ceremony
Vinay entered the venue with great noise and fanfare. It was awesome watching his father join in the celebrations and dancing to the beat of the drums. The noise. The colour. The chatter. The sunshine. THIS was an Indian Wedding! The two families met outside the main entrance to Oulton Hall. Vinay was then ushered to the door and the first of many ceremonies was performed. I am not sure, but I think Alpa's mum just about managed to grab his nose!
Once inside Hindu Ceremony was beautifully conducted by the family priest. We started by offering prayer to Lord Ganesha as is normal in every Hindu Ceremony. When Alpa made her entrance – all eyes were on her. Accompanied by her maternal uncles and led into the Mandap – while Vinay could look, he chose not to and waited for the moment when the Antarpat would drop to allow him his first glimpse of his future wife.
Following the bridal entrance, the two fathers were welcomed onto the stage and asked to perform a ceremony to bless the marriage. This was soon followed by the Gath Bandhan (tying of the Nuptial Knot) and the Mangalphera (when the bride and groom walked around the holy fire four times).
After taking the Seven Steps (Saptapardi), Vinay placed the Mangalasutra around Alpa's neck and finally, with great care applied the Sindhoor on her forehead. They were officially married and were blessed by the presence of Vinay's uncle who thanked Alpa's family for making it such a special and auspicious day for the two families.
After the ceremony, everyone had an opportunity to change and prepare for the evening festivities.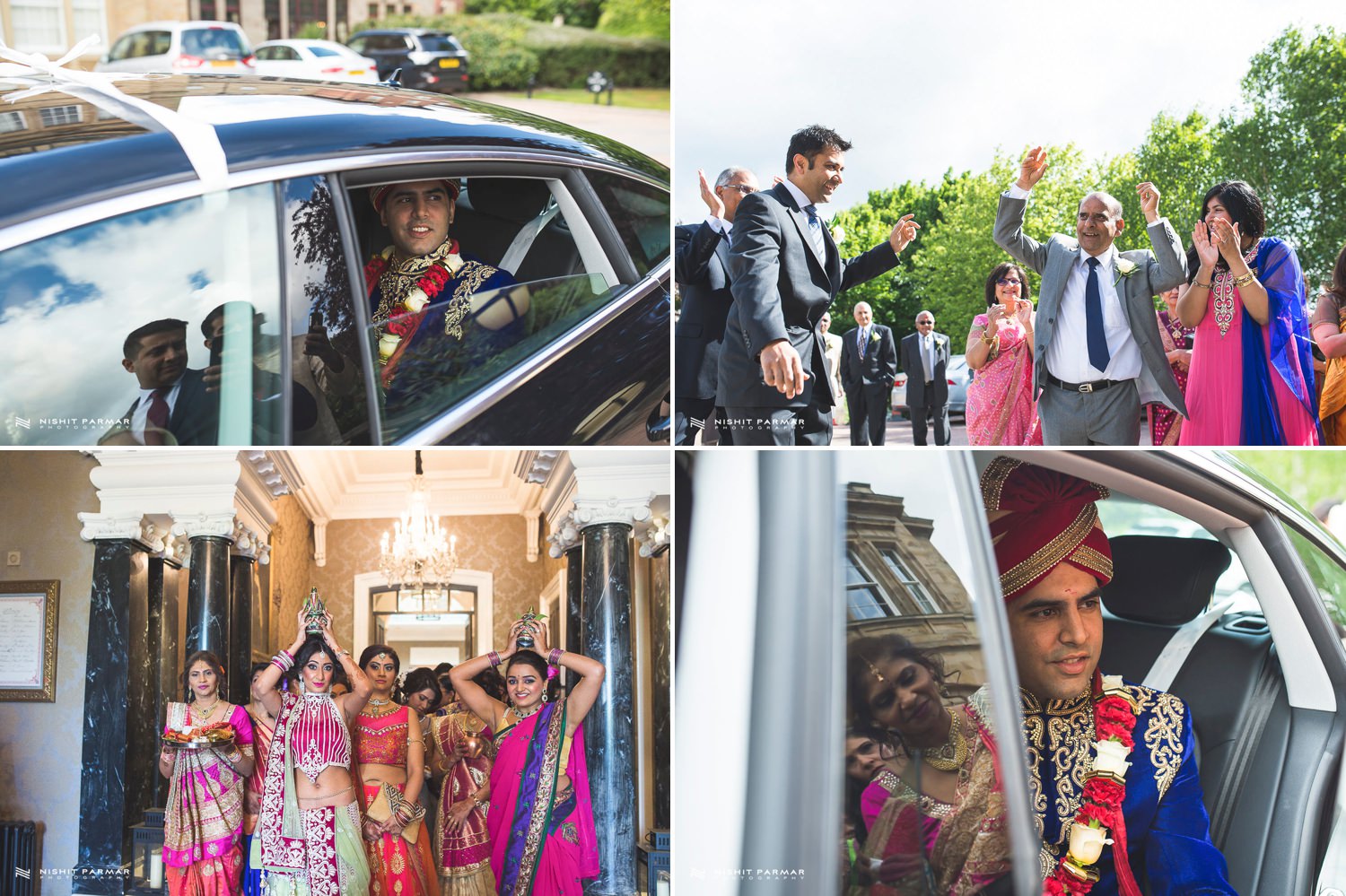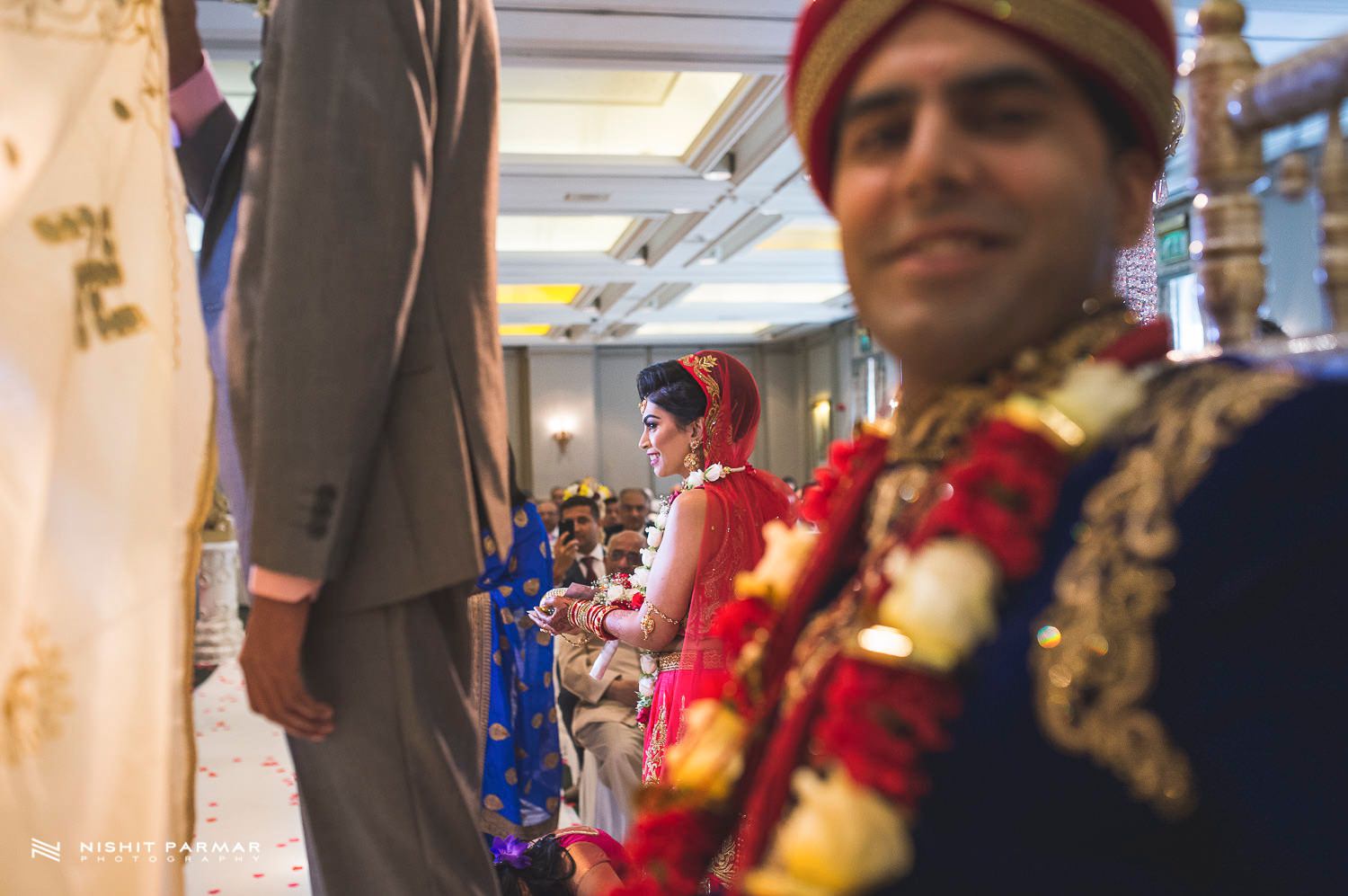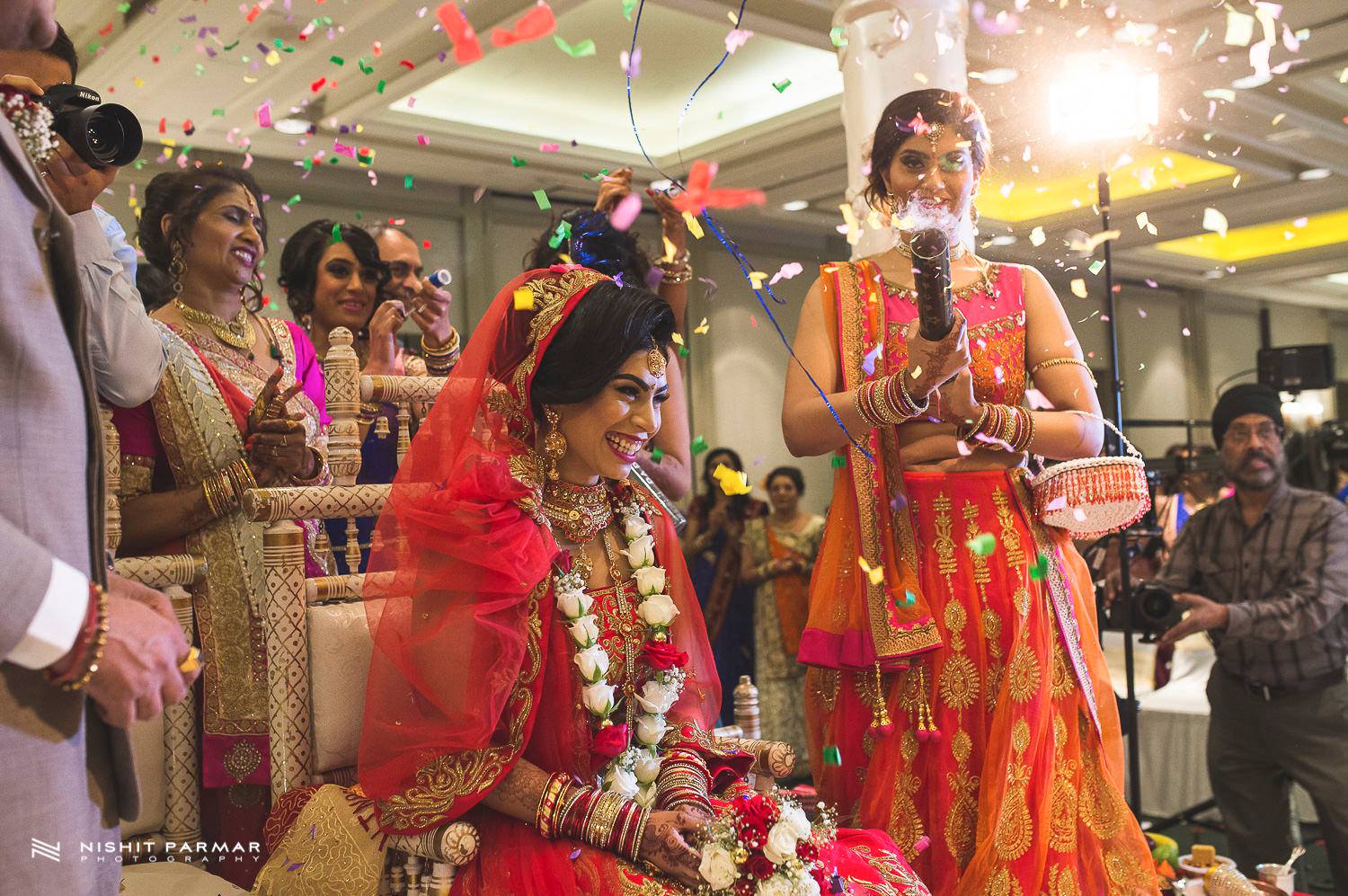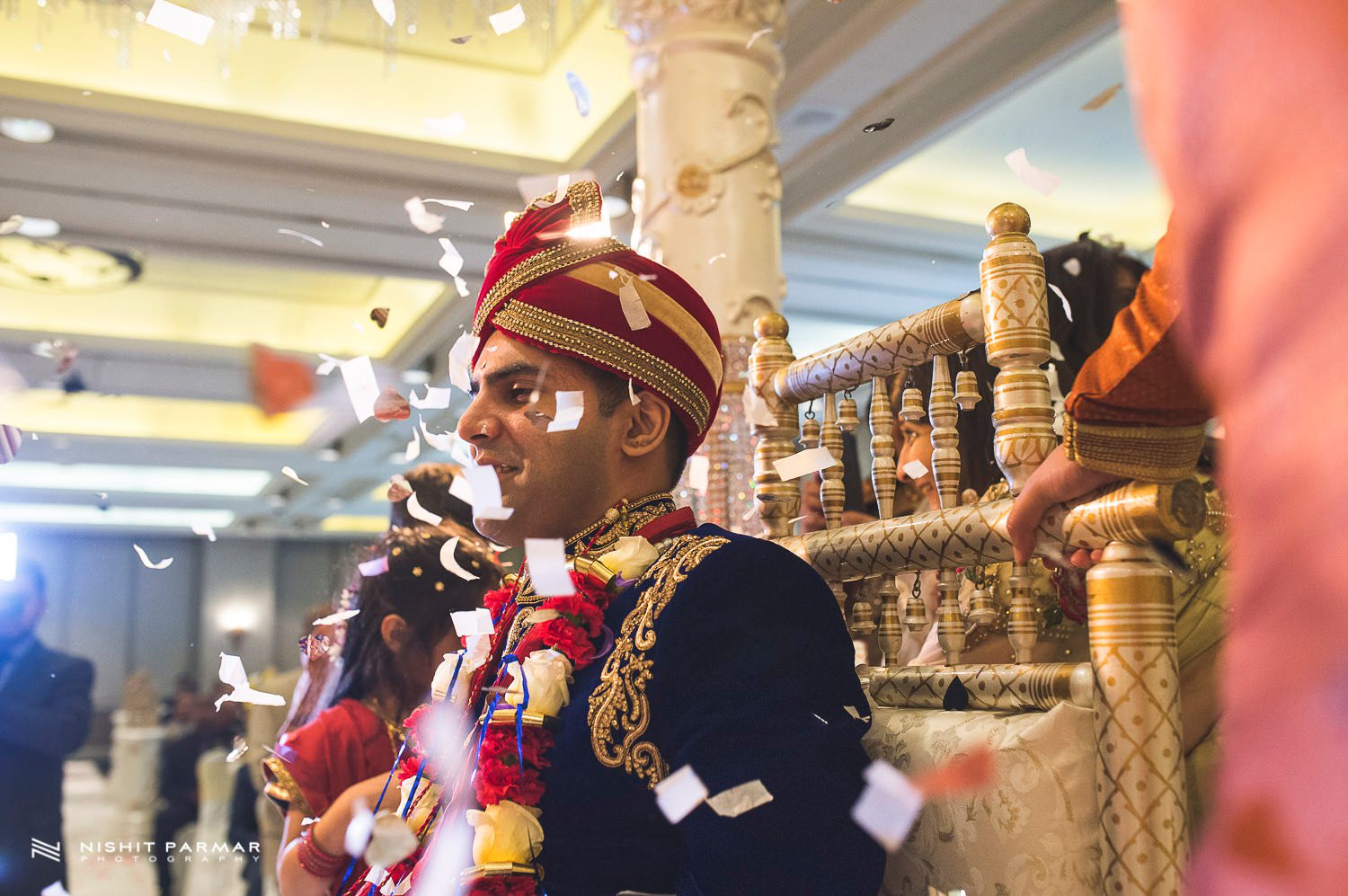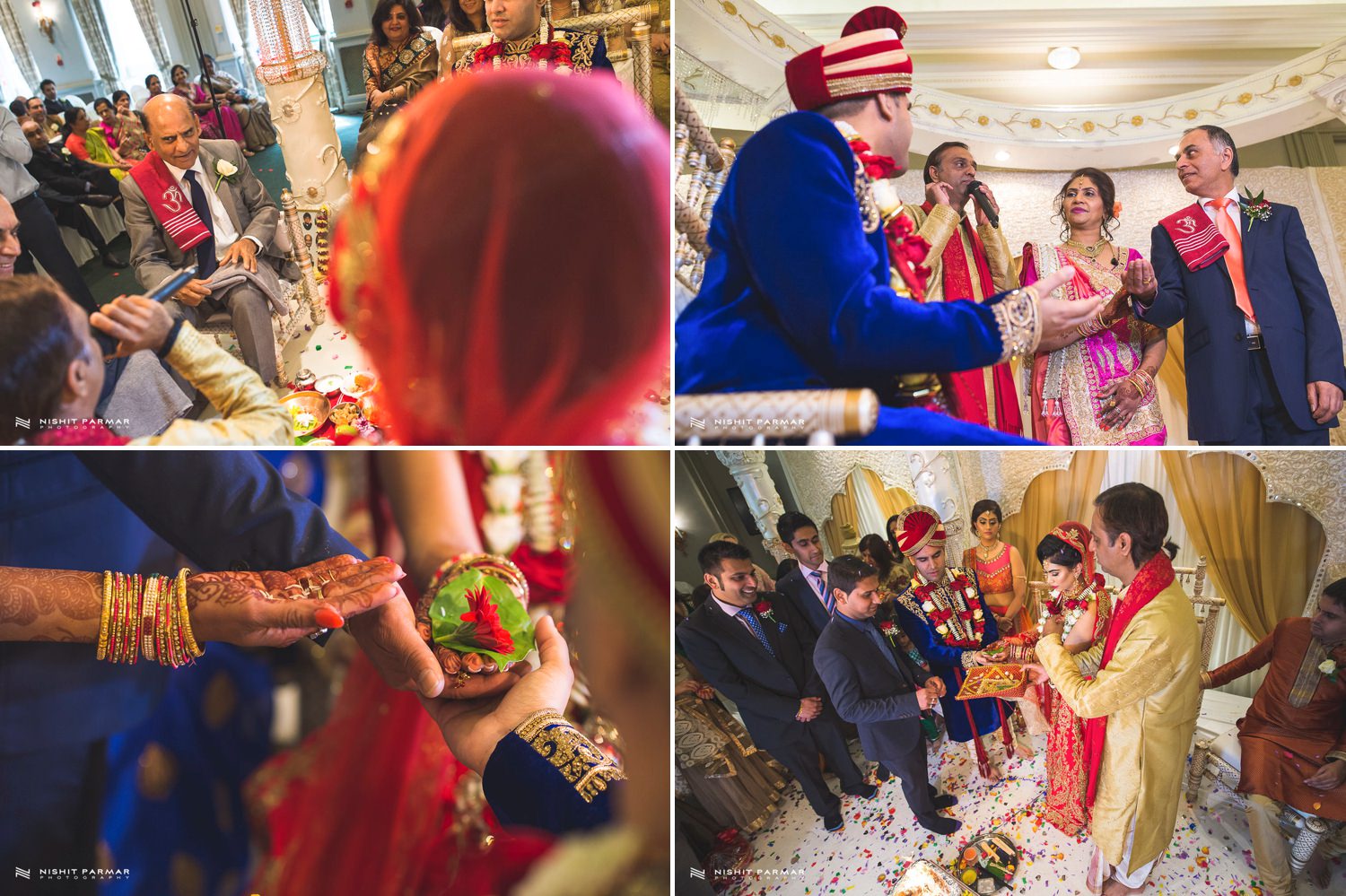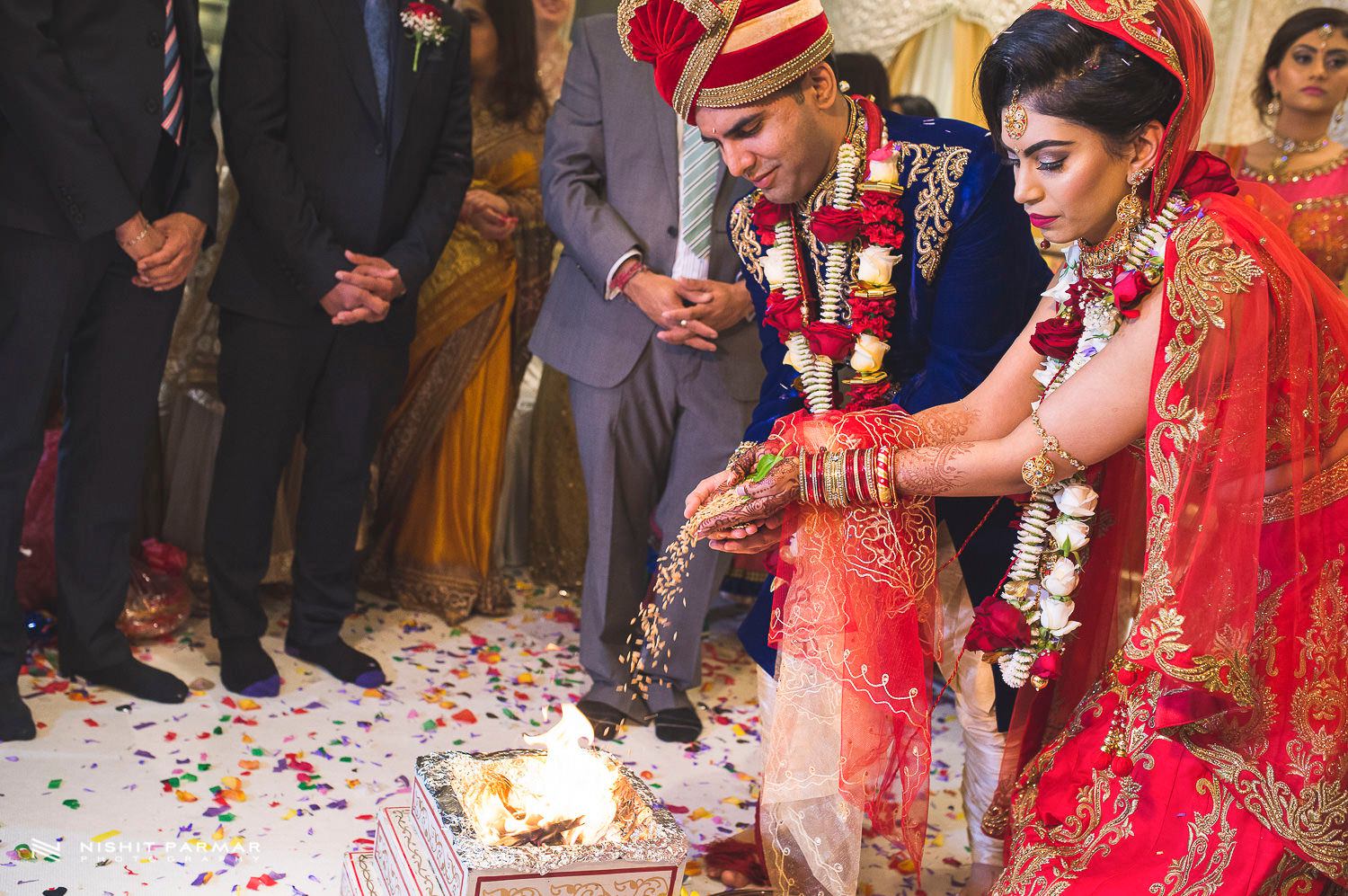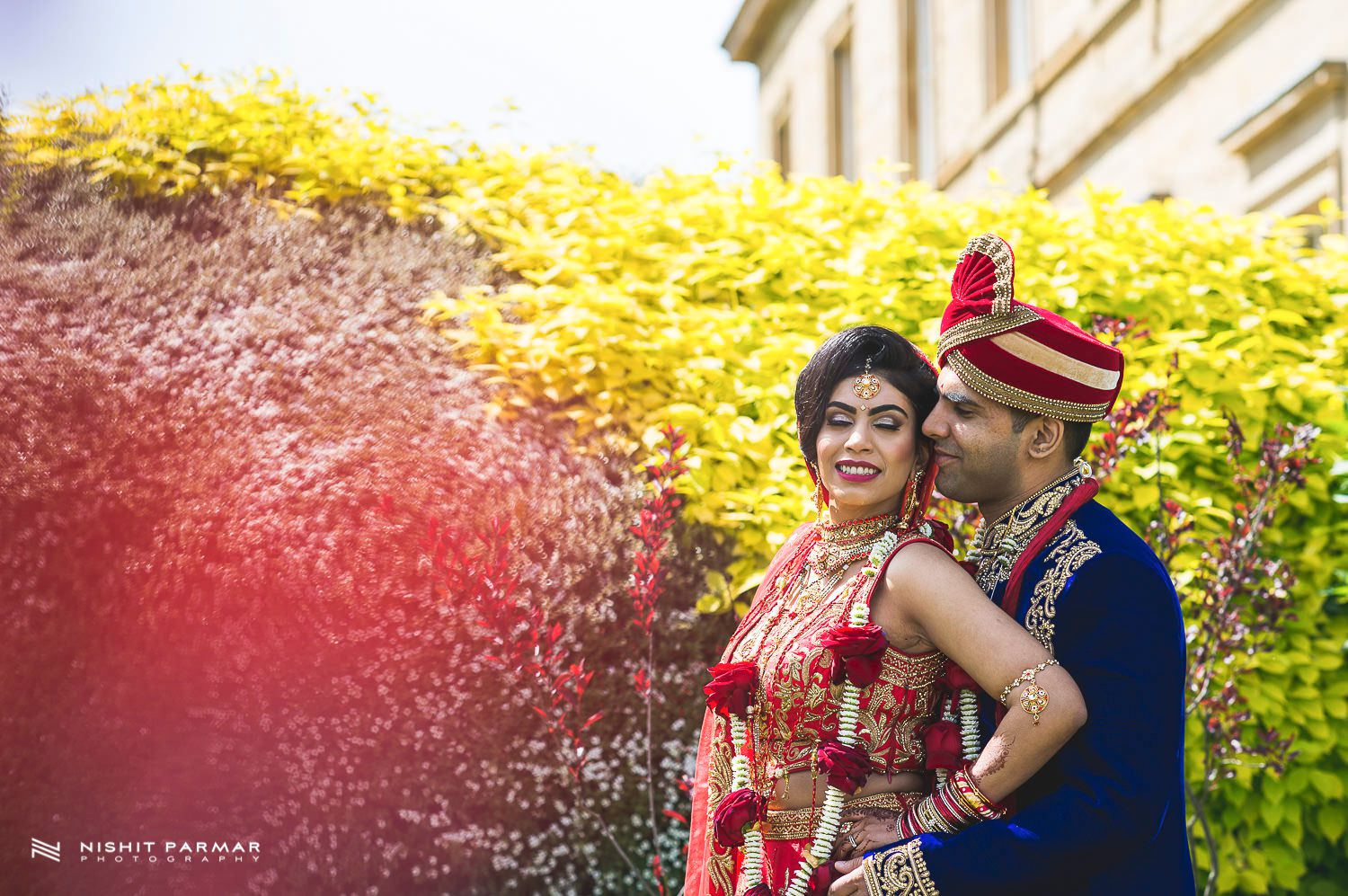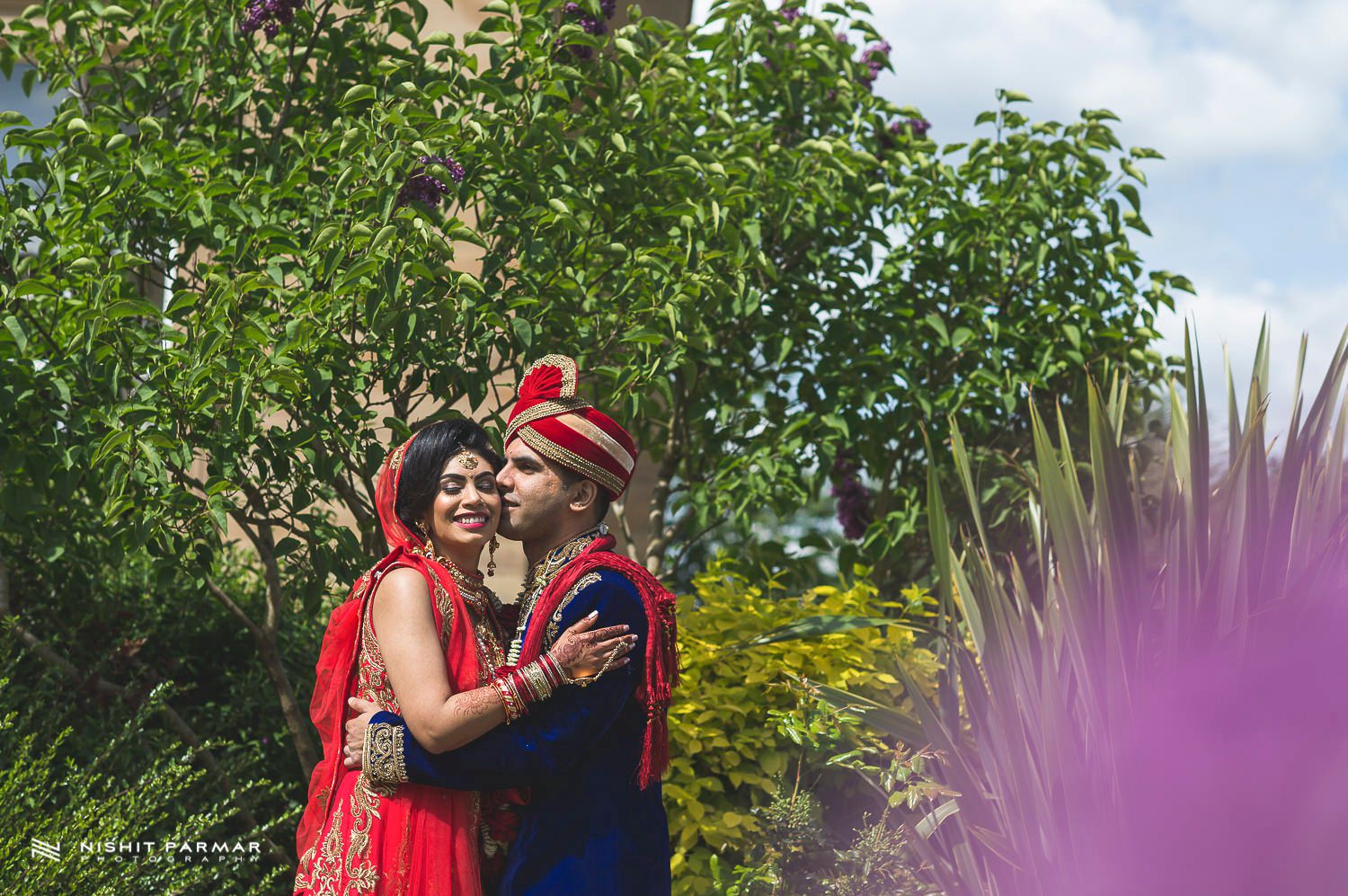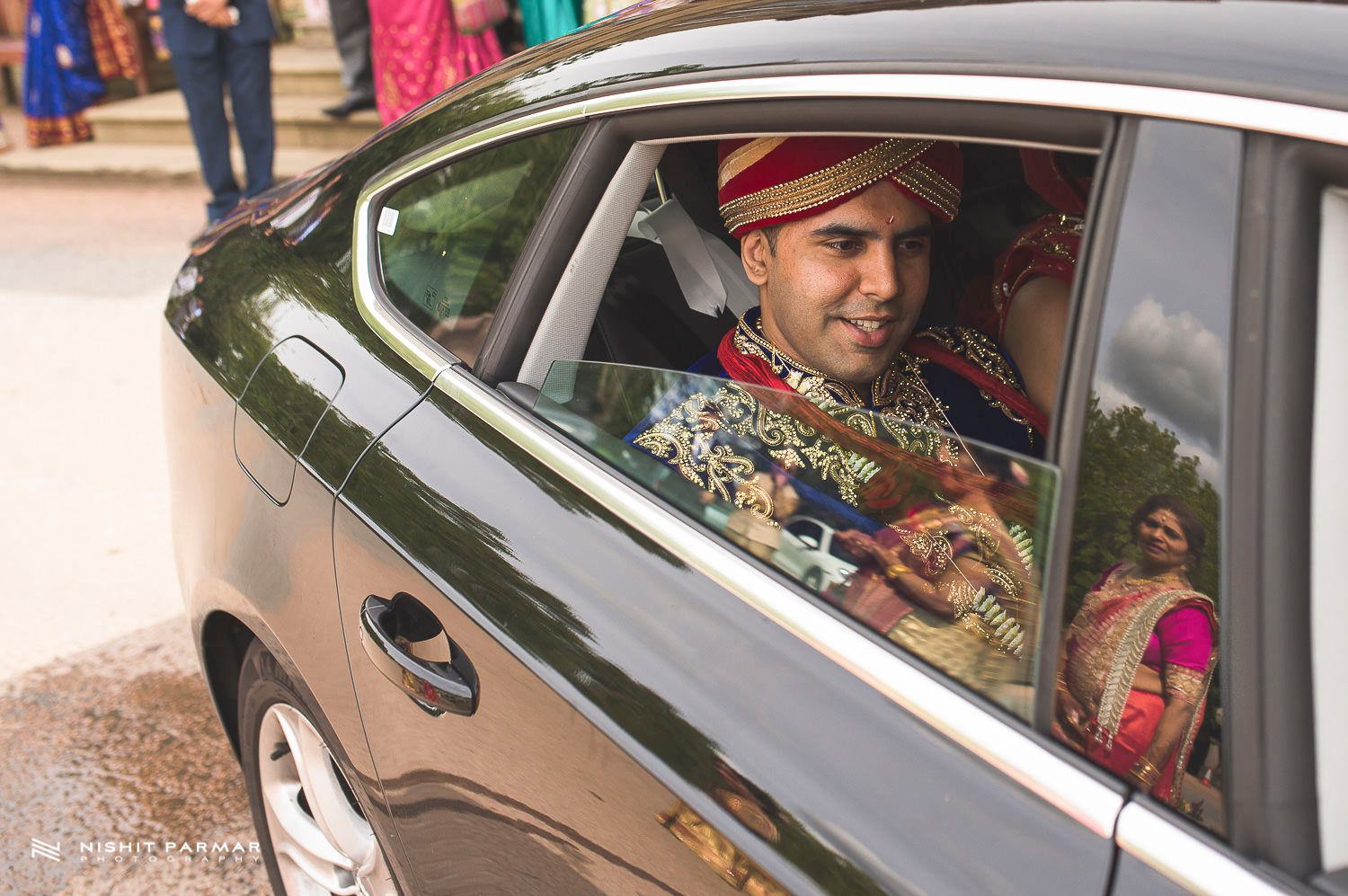 The Reception
And what a reception! Vinay is related to a really good friend of mine (Raj Kotecha – check him out on social media). I hired Raj to DJ at my 30th Birthday Party a few years back, so I knew that this party would be good. What I hadn't quite banked on was Vinay hiring a DJ from New York to really turn the evening into a party of EPIC proportions! Jay Dabhi was that man – and I guarantee that he will blow your socks off if you ever have the chance to attend a party where he is playing.
But before we get to that… we have to talk about the entrance, the speeches and the first dance! With the couple changed into their evening outfits and Vinay now in a more suitable Tuxedo they entered the hall to lots of cheering! The MC for the evening was Raj who had the skills to manage the full room and have everyone paying attention to each and every speech. Not a sound was heard – and this was a room of over 300 Indians!
Some light entertainment by a family friend in the from of a traditional Indian dance and onto Vinay's speech. Full of thanks and love for his wife before he led her onto the dance floor for their first dance as a married couple.
And then… it was time to PARTY!!!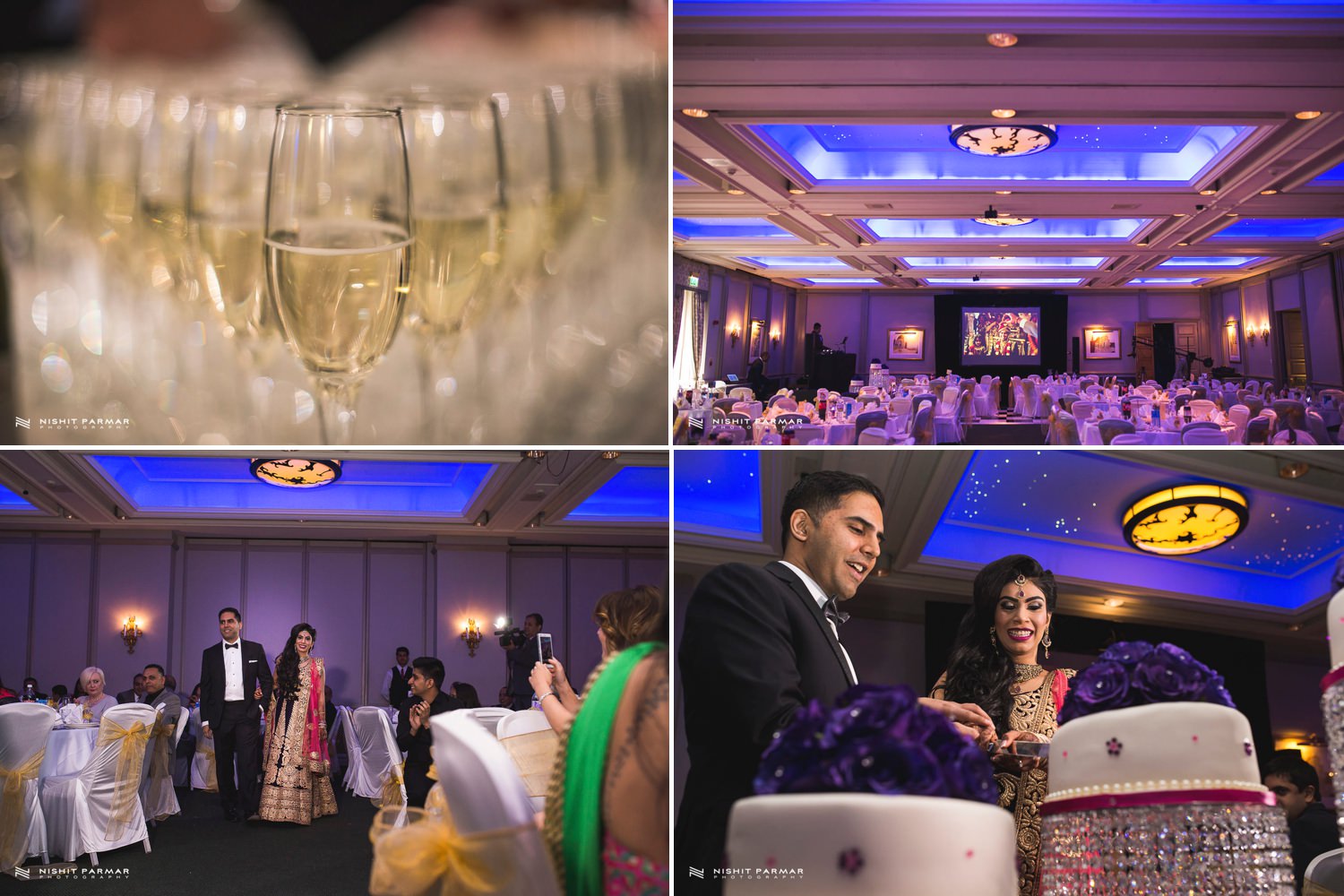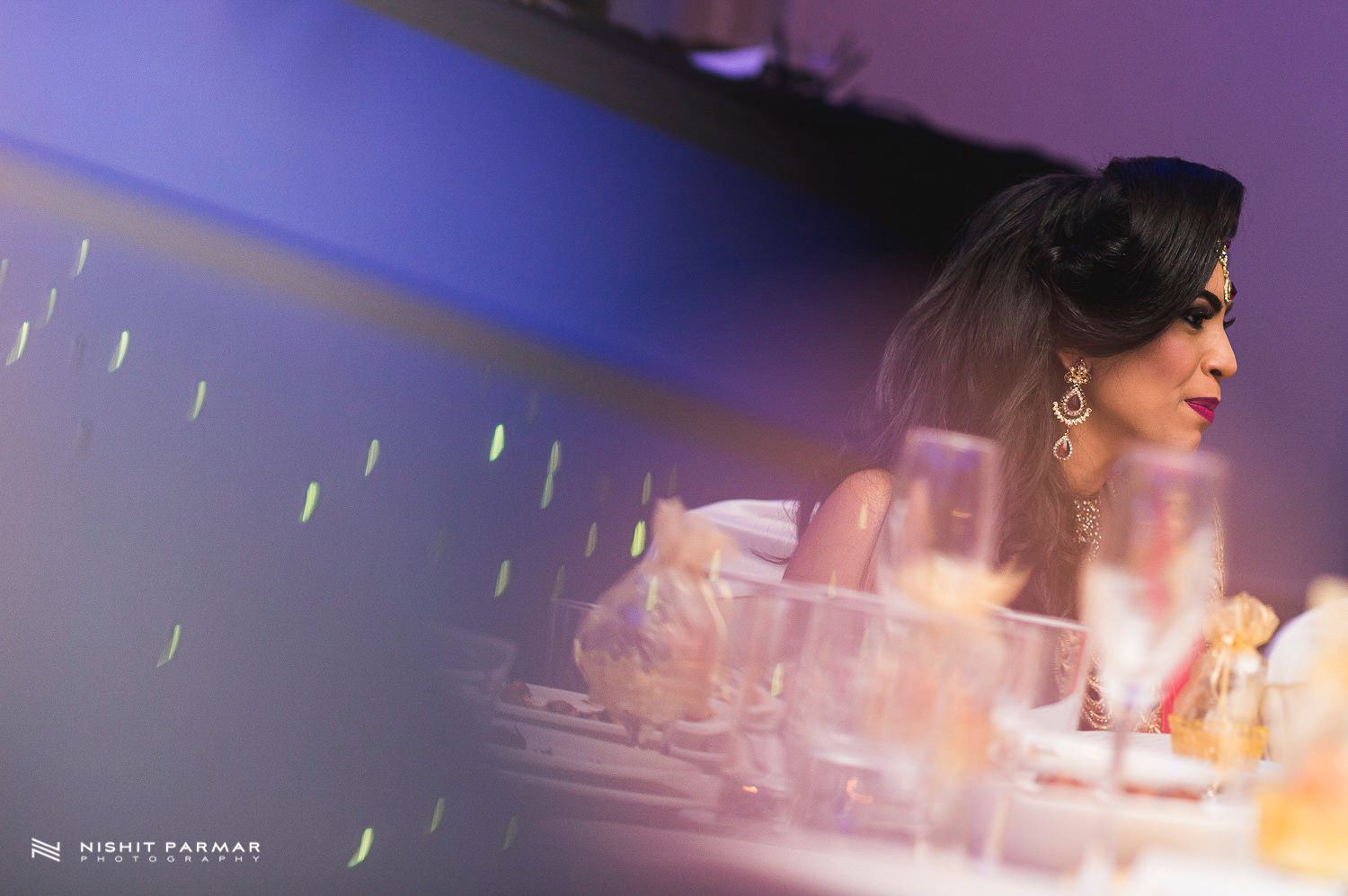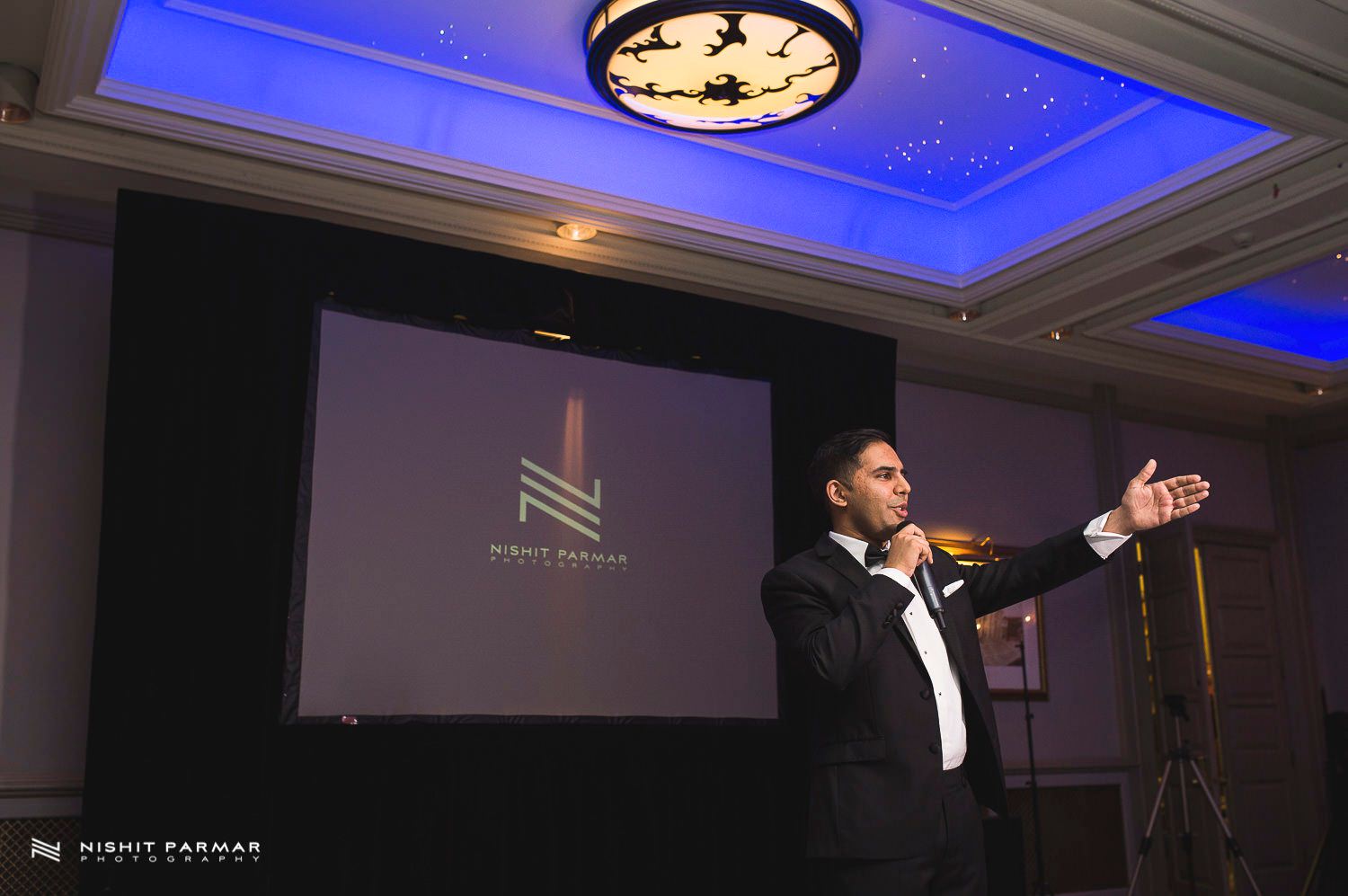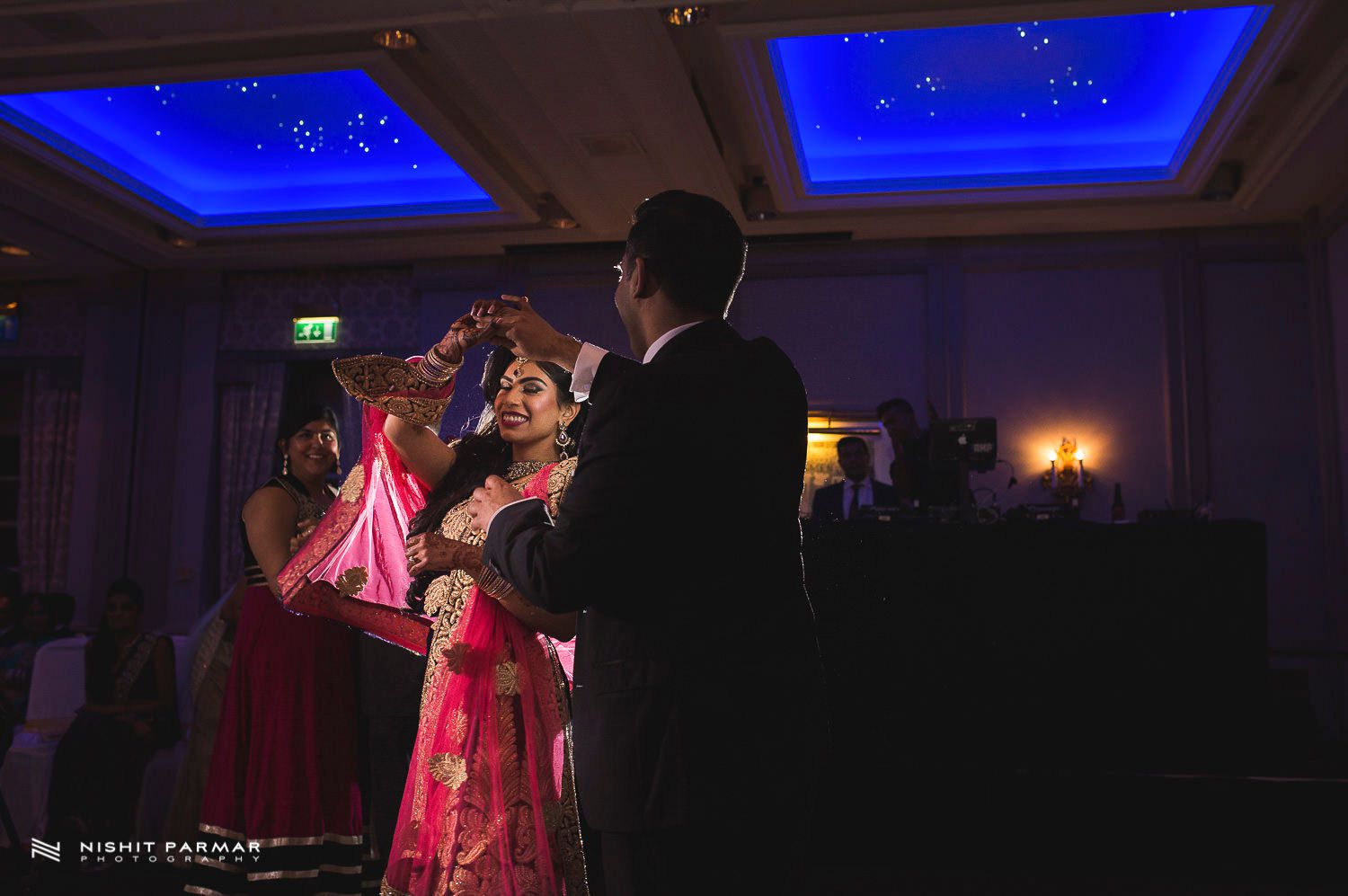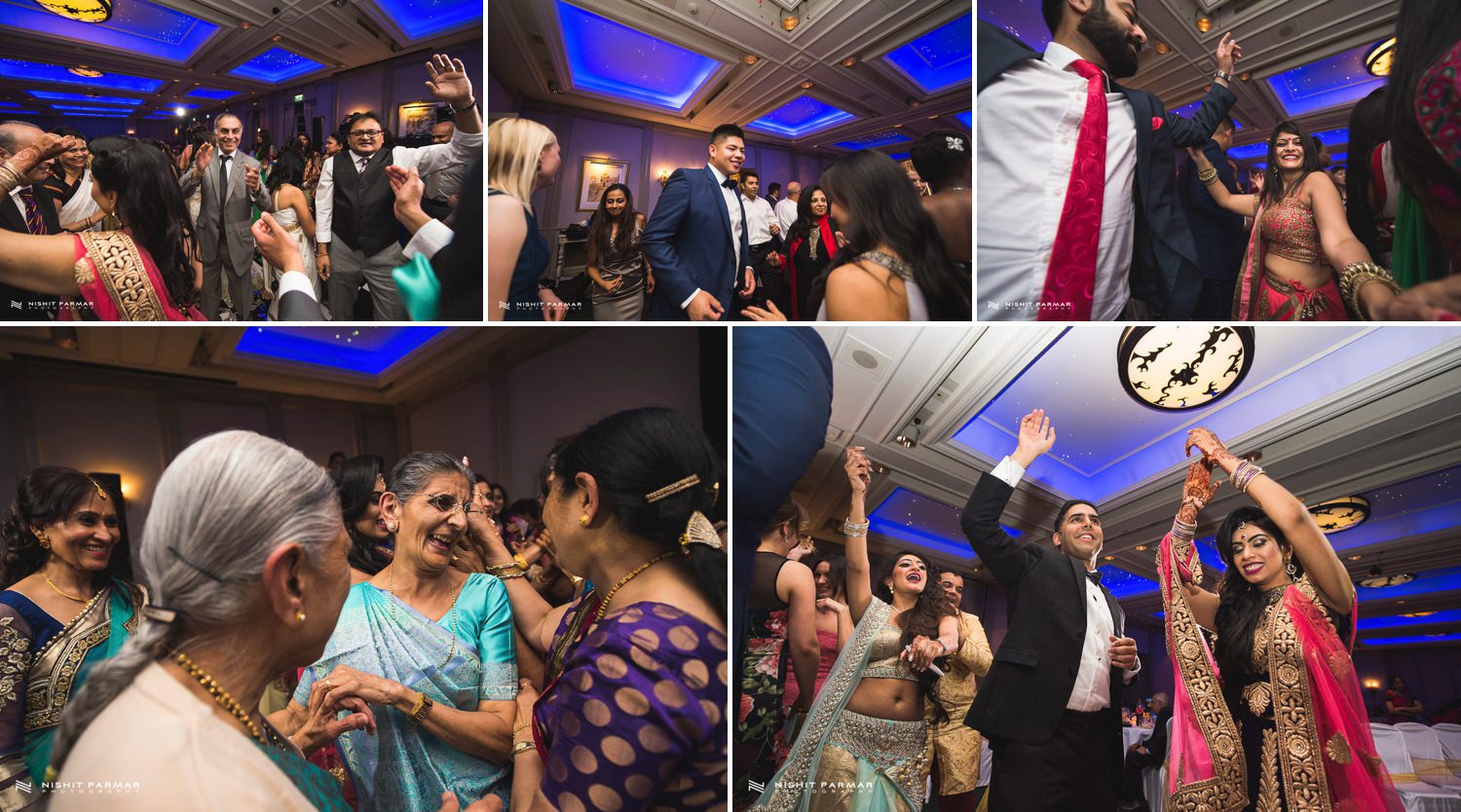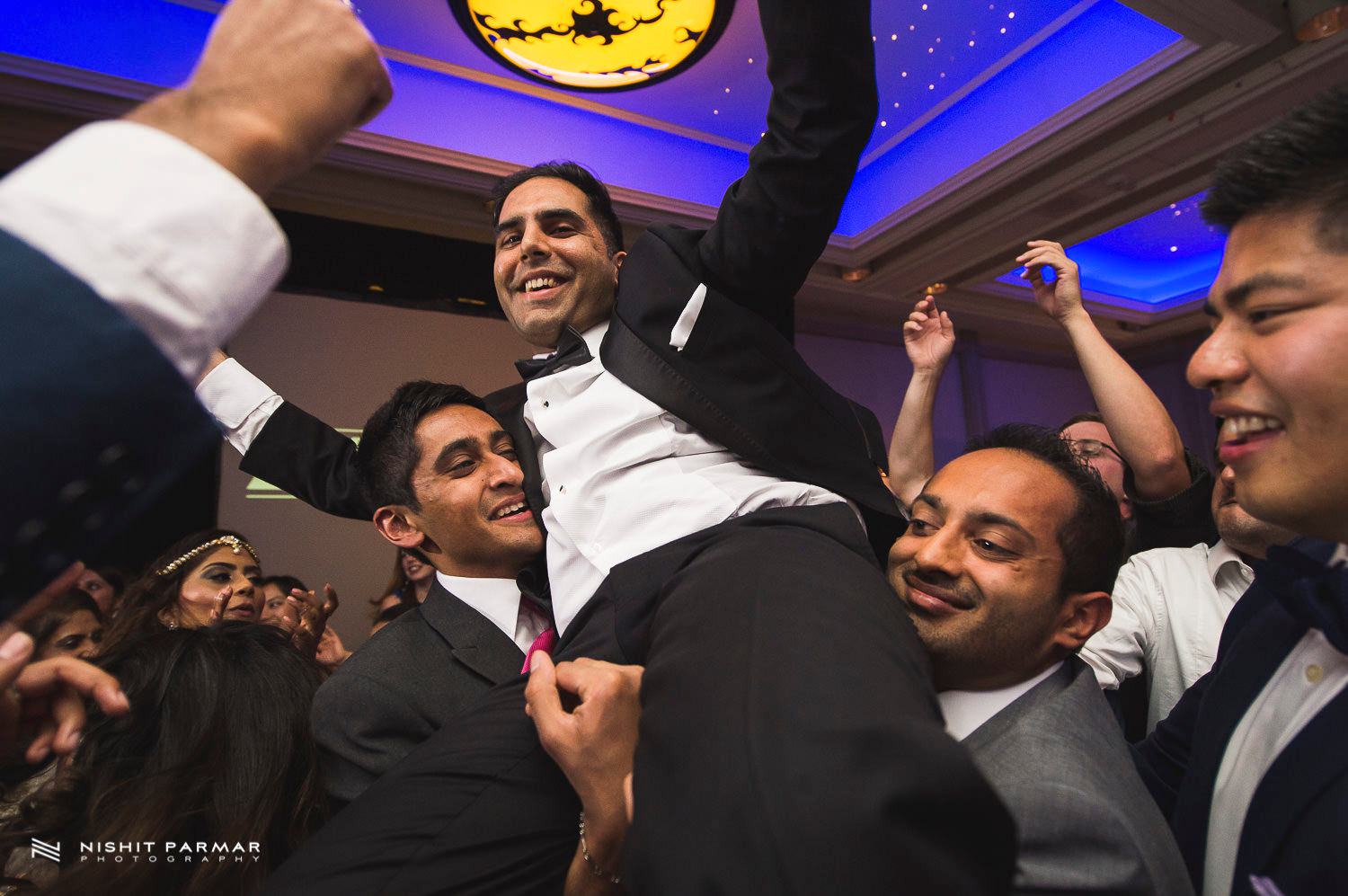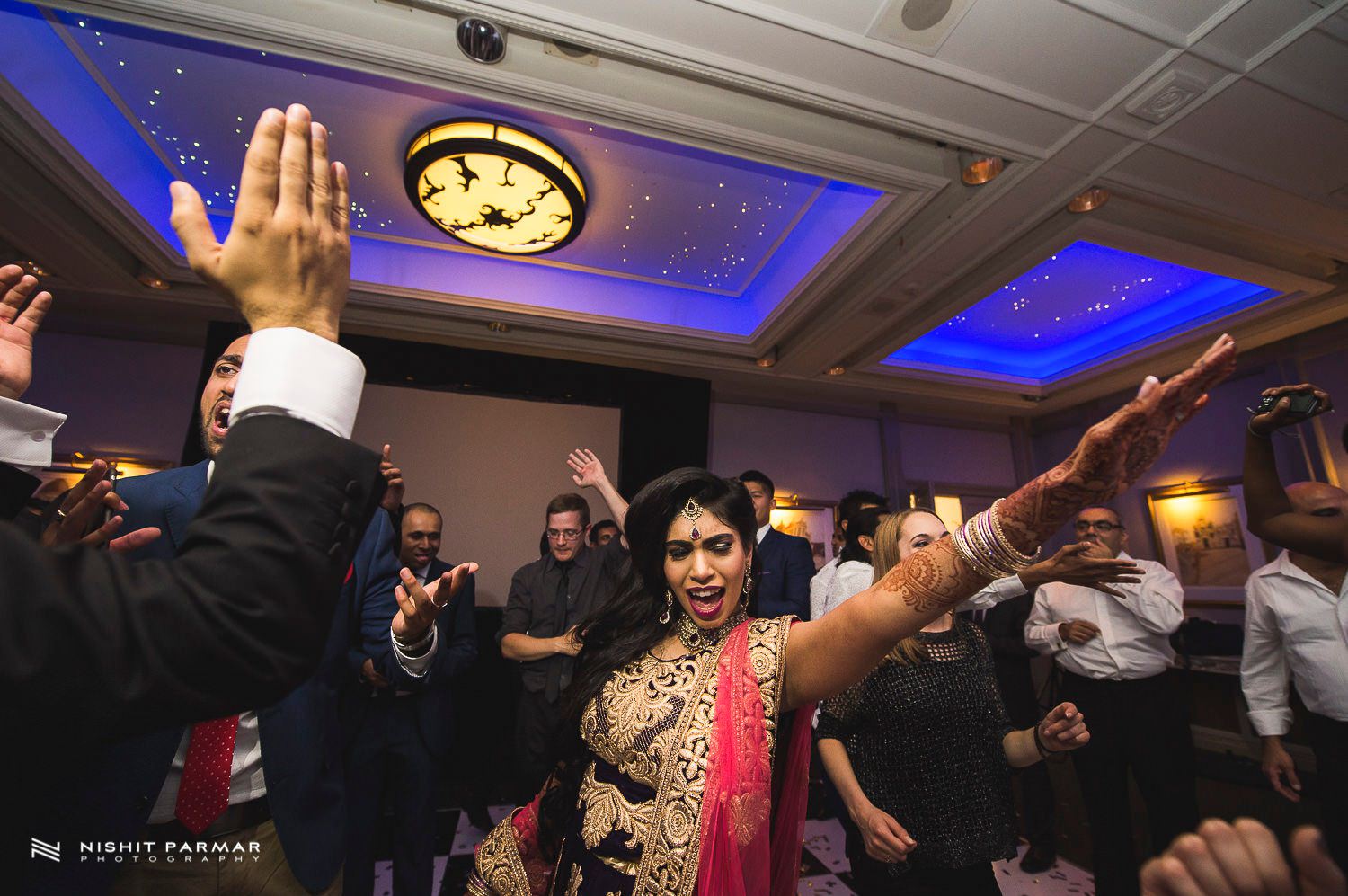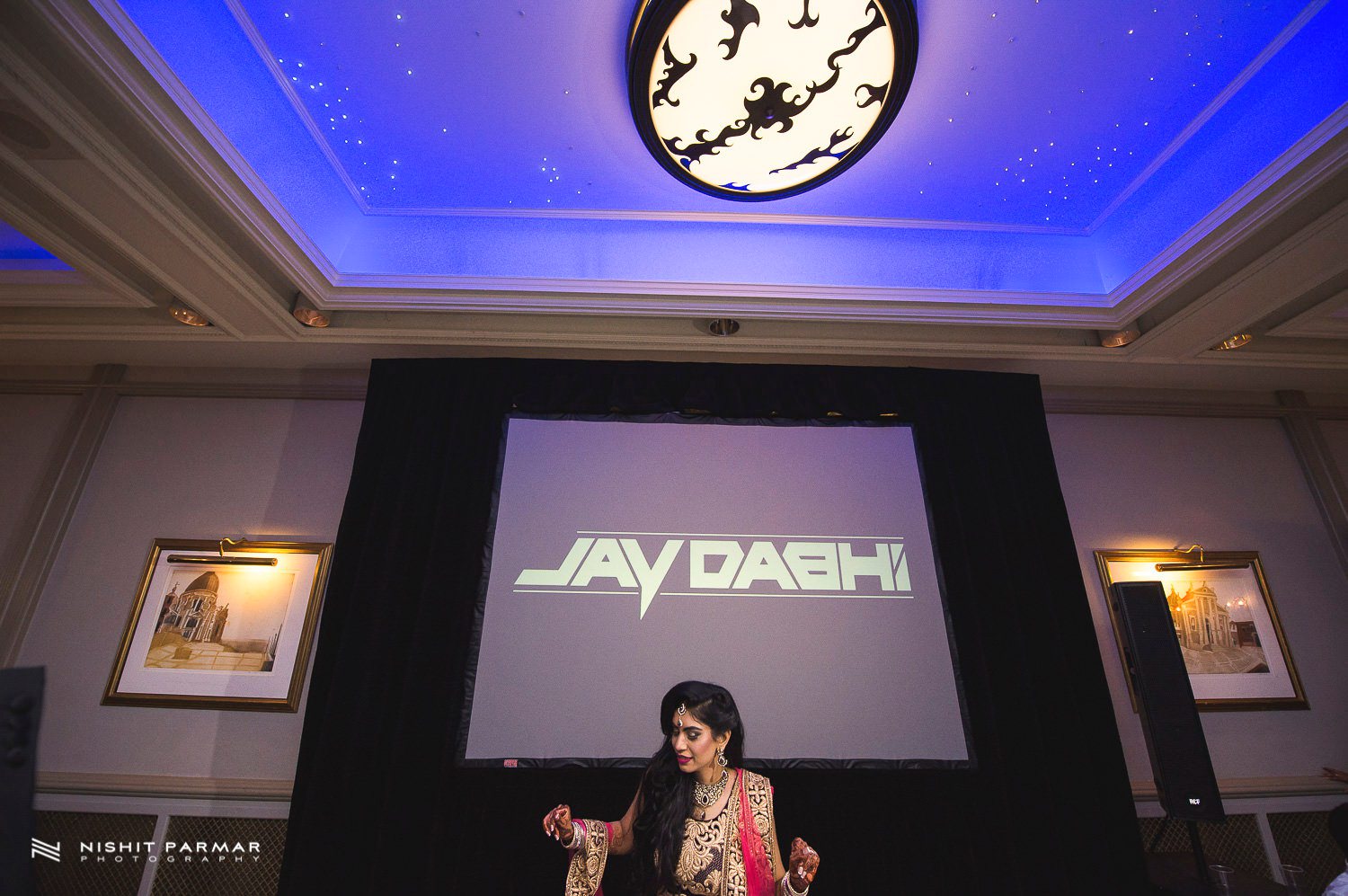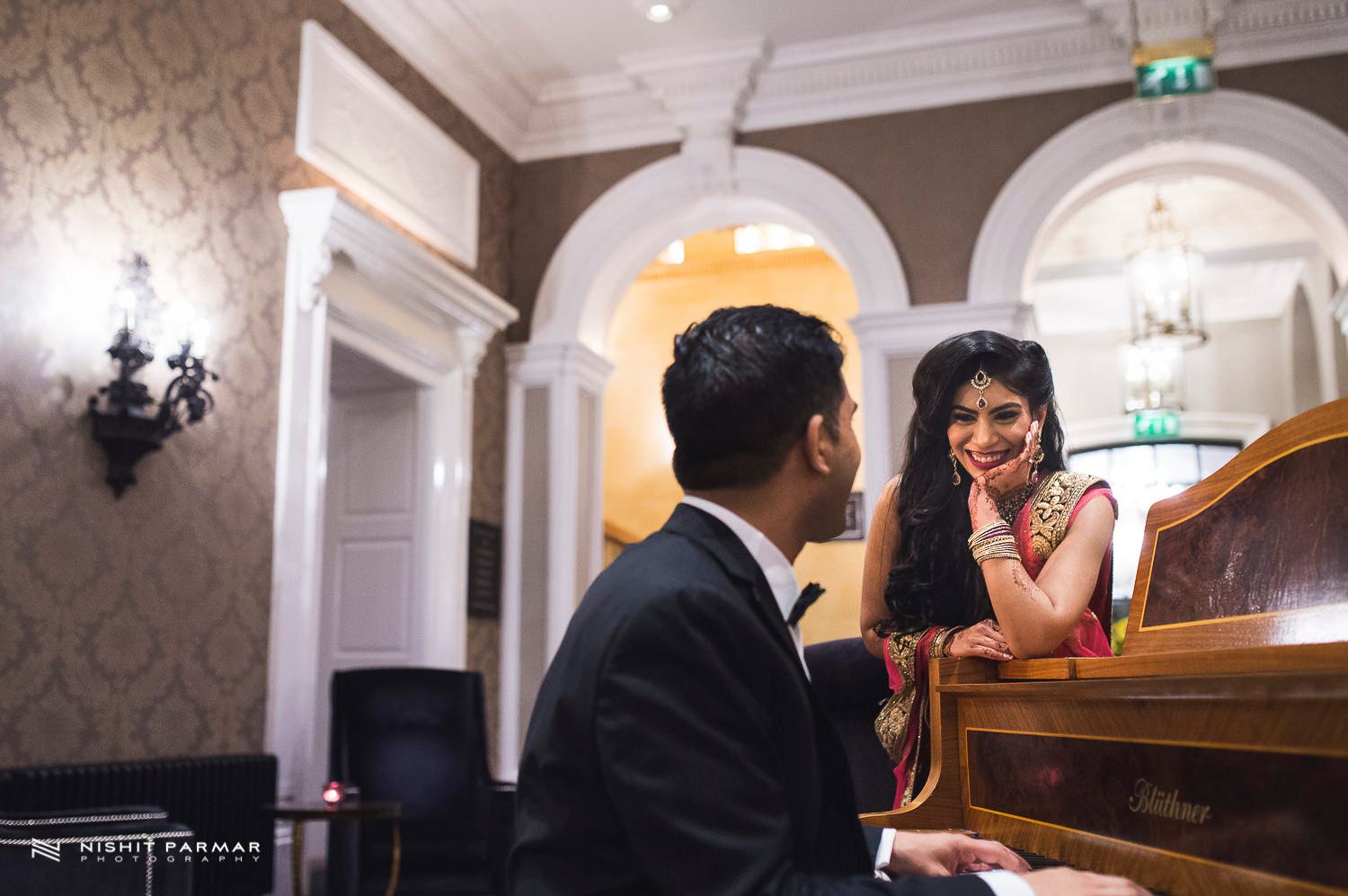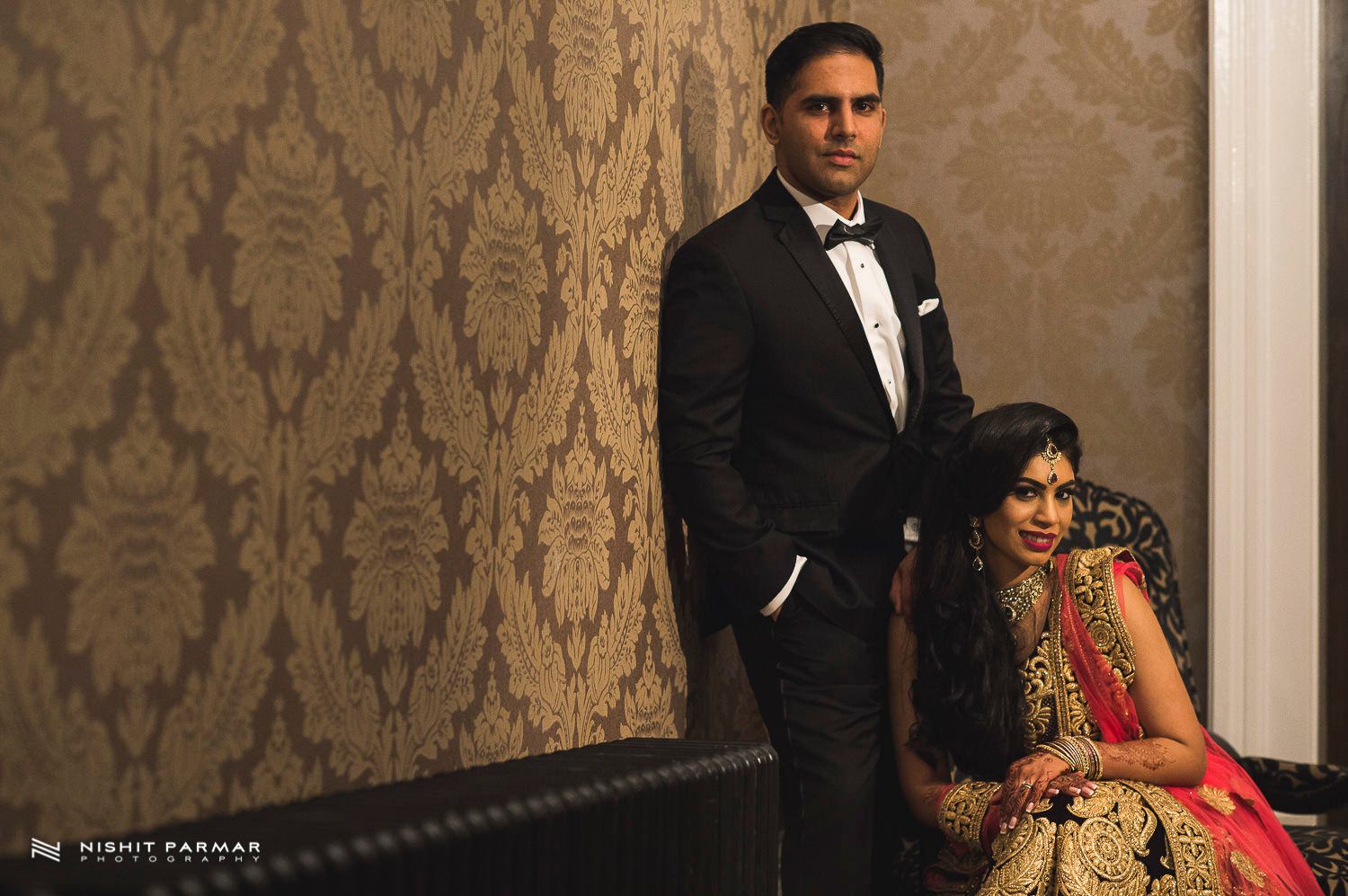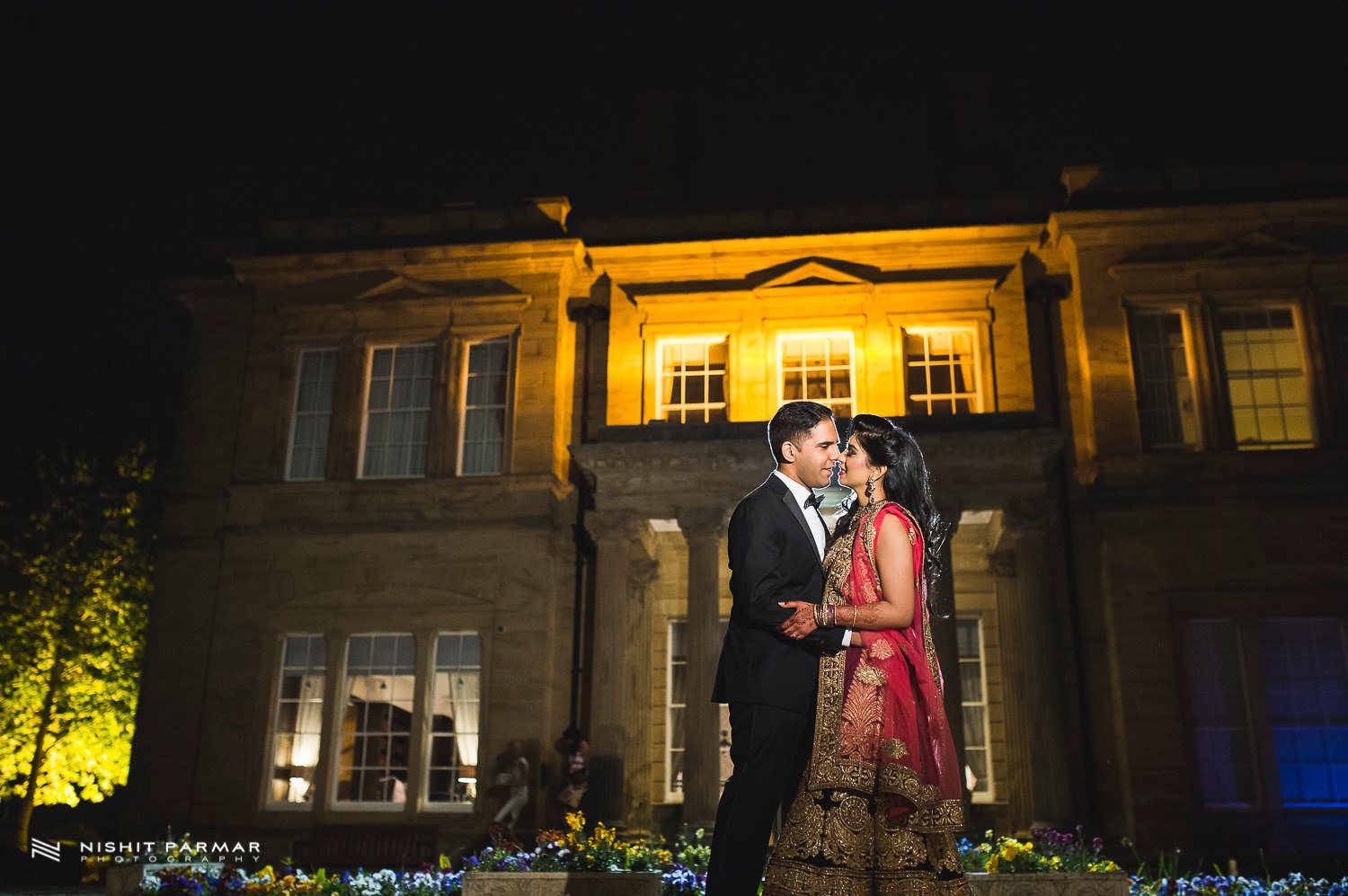 Thank you
Thank you to my cousin Amit for his help at this wedding. Thank you for taking the time to view and read this blog post. If you are currently organising your Wedding and looking for a easy natured, professional photographer who takes natural photos then do not hesitate in contacting me for prices and ideas for your wedding events.
Nishit Parmar Photography – Contact Me
Like @ www.facebook.com/nishit.parmar.photography
Follow @NishParmarPhoto
07771 934190